Description
Vitalize Magazine is hosting a night that you soon won't forget.
Join us on Thursday, November 9, 2017, from 6:00 PM to 10:00 PM at the Eglinton Grand (400 Eglinton Avenue West) for a special night that will revolve around a series of conversations and cocktails and Hors d'oeuvres with our fabulous celebrity contributors, consumers, and fans.
The evening will also feature a shoe fashion show.
Contributors with Vitalize Magazine attending the event include Dr. Sean Rice, Publisher and Editor-In-Chief of Vitalize, Cheryl Hickey, Jennifer Valentyne, The Real Housewives of Toronto Ann Kaplan, Dr. Natasha Turner, and the Glam Squad.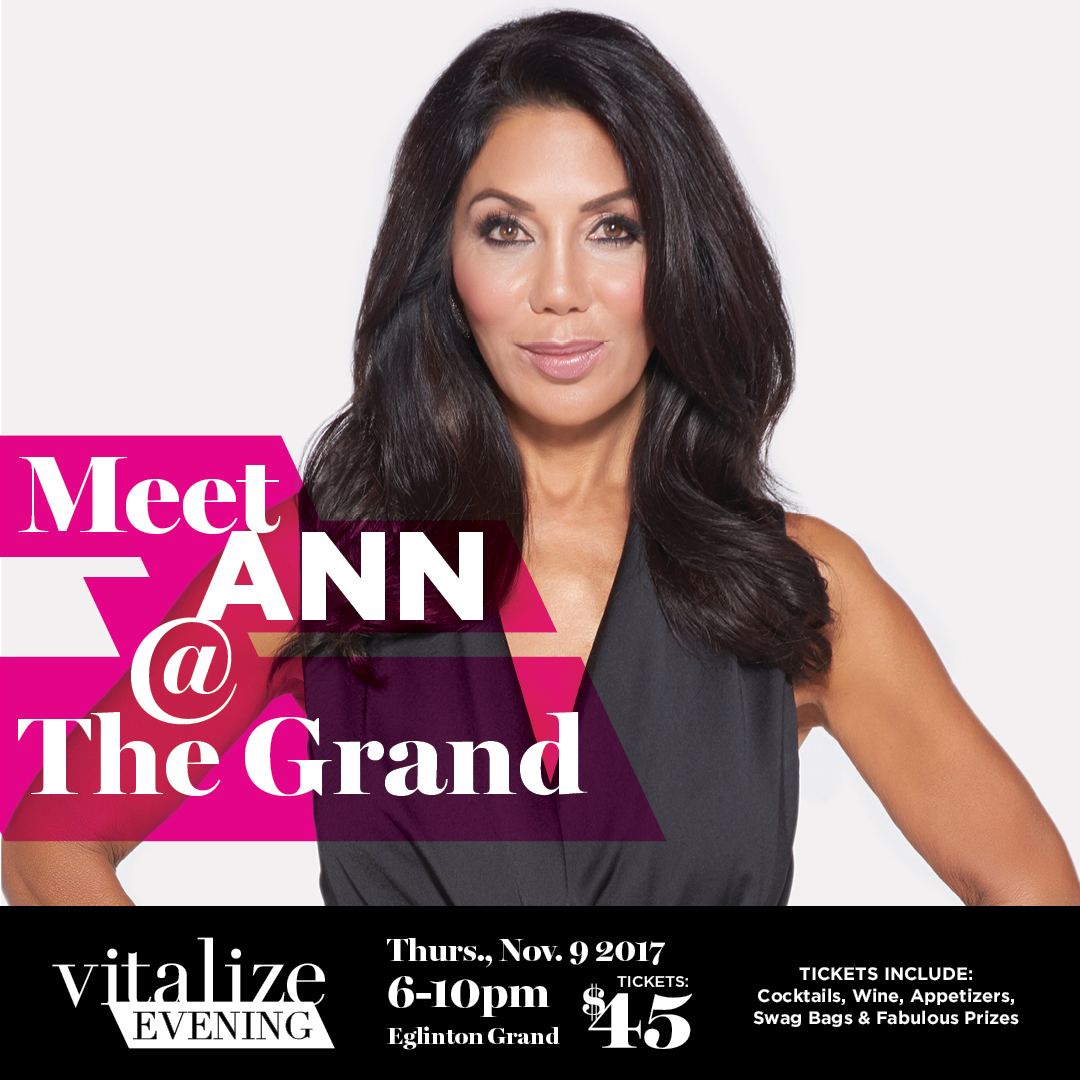 Everyone who attends will walk away with a Swag-Bag, and the chance to win some great prizes.
Join us to get the scoop on the latest trends in cosmetic procedures, beauty, health, and wellness.
Tickets are $45 – $50