Description
Achieve balance, relaxation and a sense of wholeness to the body at our Vitality Day Sound Bath. This meditation class will envelop you in ambient sound played by sound therapist, Sara Auster. Following meditation hour, you are invited to join us for a Vitality Reception featuring Vitality inspired culinary creations and revitalizing cocktails from Executive Chef Dan McGee. Continue your quest for relaxation while learning about the value of slowing down with a mindfulness activity by Myriam Zumbuehl or with a purovel hand massage from Relax & Rejuvenate.
ADMISSION INCLUDES
Access to 1 hour sound bath meditation
Vitality Reception
Yoga mat gift + swag bag
$10 donation to SOS Children's Villages Illinois
Consent for Photography/Filming*
*When attending this event, you and your guest(s) enter an area where photography, audio, and video recording may occur. By entering the event premises, you and your guest(s) consent to interview(s), photography, audio recording, video recording and its/their release, publication, exhibition, or reproduction by Swissôtel Chicago, Swissôtel Hotels & Resorts and Accor Inc. and its affiliates and representatives.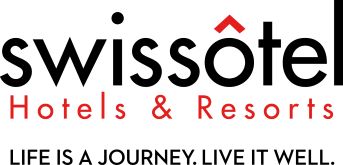 WHAT IS VITALITY
At Swissôtel, Vitality is more than just a programme: it reflects Swissôtel's brand ethos to be open, energetic, happy and passionate. Our Vitality help guests maintain their mental and physical wellbeing as comfortably and easily on the road as they would at home. From meetings to menus, Vitality aims to enhance the natural energy and healthy lifestyles of Swissôtel guests and is apparent in each and every detail of the Swissôtel experience. Find out more at www.swissotel.com/vitality
WHAT IS SOS
SOS Children's Villages Illinois, founded over 25 years ago, is a 501(c)3 child welfare agency that provides a stable home in a supportive, community environment designed to help children in need grow into caring, productive, and self-reliant adults. The SOS Children's Villages model differs from traditional foster care in emphasizing the following four components: 1) Children live together with their siblings, 2) Children receive care and support from a full-time, professionally trained Foster Parent, 3) Children grow up in a private, single-family home, 4) Children are supported by the Village, designed as an intentional community of care.