Vitalik Buterin Town Hall at IIT Mumbai -16 May 2017- Blockchain India Week

Tuesday, May 16, 2017 from 6:00 PM to 8:00 PM (IST)
Event Details
Blockchain India Week brings the legend Vitalik Buterin to Mumbai! 
Vitalik Buterin, Inventor of Ethereum and Chief Scientist, Ethereum Foundation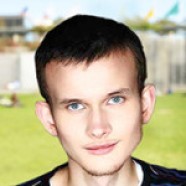 "Buterin's favorite toy as a child? Microsoft Excel. This programmer, born outside Moscow and raised in Toronto, has spent the last few years reimagining a world in which all business logic—would-be corporate contracts, agreements, and bylaws—is encoded into, well, code. Buterin is the creator of Ethereum, a blockchain-based decentralized network that could serve as the basis for the next generation of peer-to-peer apps, like Uber (a ride-hailing app) without Uber (the company). He is the cofounder and chief scientist of the Ethereum Foundation, a Swiss non-proft organization that helps maintain Ethereum's core technology, including a bespoke billion-dollar cryptocurrency, Ether, which remains, in spite of a recent hacking crisis, the second highest valued digital money next Bitcoin." Fortune 40 under 40 - Vitalik Buterin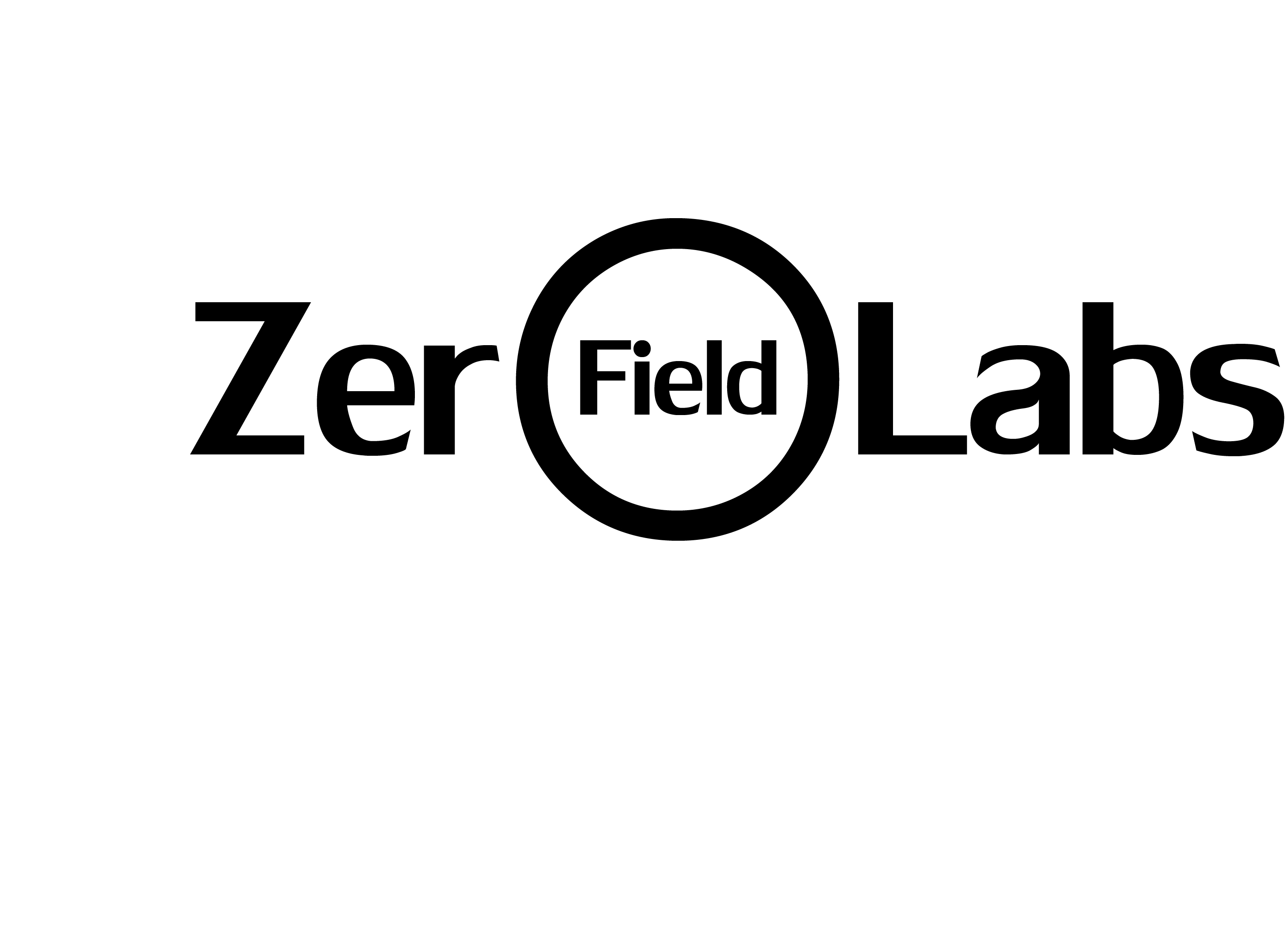 Press Release 1 May 2017 :
Blockchain India Week 12-19 May brings 250 international Ethereum developers for Hackathon at IIT Mumbai for Vitalik Buterin Prize
Zero Field Labs is organising India's first ever International blockchain hackathon. The event will be held in Mumbai, May 12-14th, 2017 at IIT Mumbai campus in collaboration with the Ethereum Foundation, Enterprise Ethereum Alliance members like Microsoft, ConsenSys and IIT Mumbai. 250+ candidates have already registered for the hackathon, notably from countries across the globe - Australia, Ukraine, Europe, China, Malaysia and India. The teams will be vying for Vitalik Buterin Prize for Blockchain Excellence with a cash prize of Rs 1 lakh to be given away by Buterin himself on May 18th. Many technical experts are coming from Australia, Europe and USA to administer the hackathon. The participants are very diverse comprising of Blockchain developers from marquee banks like J.P.Morgan and IT firms such as Cognizant, L&T Infotech, academia & startups. The hackathon is a part of the "Blockchain India Week" hosted by Zero Field Labs and Fintech Storm from 12th-19th with a series of blockchain focused activities spread across Mumbai. Vitalik Buterin, inventor of Ethereum and Chief Scientist at Ethereum Foundation will preside over the activities through the week. The hackathon will be followed by a Vitalik town-hall at IIT Mumbai on 16 May evening, a Blockchain Masterclass on 17 May at Sofitel Hotel BKC and the main flagship Ethereum India Summit on 18 May at Taj Mahal Palace Hotel, Apollo Bunder, Mumbai.
Other key speakers invited are Ashish Chauhan, CEO of BSE, Rahul Bhasin, MD of Barings Private Equity, J A Chowdary, IT Adviser to Andhra Pradesh Govt. An Enterprise Ethereum Alliance India Launch event is scheduled for 17 May evening at Sofitel BKC.
Mr. Buterin is scheduled to meet Andhra Pradesh Chief Minister Mr Naidu on the 19th of May after which he will educate the Govt. officials in Vijayawada on adopting next generation technologies for state governance. Mr. Naidu was persuaded of blockchain after understanding the benefits of the technology at the World Economic Forum 2017 in Davos. Soon after, he announced a slew of blockchain initiatives in A.P such as a Blockchain Institute of Excellence and Fintech Valley Vizag. Fintech Valley is organising the Blockchain Global Summit on October 9-10, 2017 where Mr Buterin and Ms Khan are invited to speak, and has also announced a Million Dollar Competition for the best startup.
Ms Arifa Khan is CEO Zero Field Labs, Ethereum's India Partner, and Chair Person of Blockchain India Week May 2017. She also hosted India's first ever Blockchain India Summit 6 Dec 2016 with Mr Buterin as Chief Guest. Ms Khan is a pioneer of the blockchain movement in India advising and educating the Government, and regulatory bodies like RBI and playing a substantive role in building the blockchain eco-system and facilitating collaborative relationships between the fledgling developer community, enterprises and inventors. Blockchain India Week is sponsored by Zero Field Labs, Microsoft, Cognizant, L&T Infotech and ConsenSys. Details of Blockchain India Week and the hackathon are at
http://europeindiaconclave.com.
Blockchain India Week Schedule May 12-19 2017:
Hackathon 6:00pm 12th to 6:00pm 14th May, IIT Mumbai, Powai Campus
Hackfest 9:00am 15th to 5:00pm 16th May, L&T Infotech, Saki Vihar Road, Powai, Mumbai 400072
Vitalik Public Townhall at IIT Mumbai 6:00pm to 8:00pm 16th May
Blockchain Masterclass 9:00am to 5:30pm 17th May, Sofitel Hotel, Bandra Kurla Complex
Enterprise Ethereum Alliance India Launch - Private Reception (by invitation only) 5:00pm to 6:00pm 17th May, Sofitel Hotel, BKC  
Blockchain Storm Ethereum India Summit 9:00am to 6:00pm, 18th May , Taj Mahal Palace Hotel, Apollo Bunder Mumbai
Vitalik Meetings in Andhra Pradesh, 19th May (TBC)
Blockchain India Week Hackathon Challenges
:
Agriculture & Farming - Making Supply Chain logistics farmer friendly ; Linking farmers to markets in cities and international trade corridors like the Flower Auction Market in Bangalore

Freight & transportation of goods & produce through blockchain-enabled sharing-economy

Artificial Intelligence & Blockchain for weather-friendly crop advice to farmers

Peer to Peer loan market and on-line lending

Person to Person Microinsurance for events like crop failure

Blockchain for Governments - Governance, Public Goods Subsidy & Administration , tax collection, refunds

Blockchain for Financial Inclusion & the unbanked

Blockchain enabled Market mashups - like intersections of industry verticals

Blockchain for improving market efficiency in capital markets, financial services, banks

Supply chain to track the origin of products: the lifecycle from raw material, through processing, assembly, logistics, retail and resale...

Education, learning & certification, vocational training, life-long learning, upskilling for the fourth industrial revolution

Counterfeiting of goods like art, jewellery, gold, currency etc

Authentication of pharmaceuticals, drugs

Hospitals, healthcare management, vaccinations, medical records & insurance

Hospitality & hotel management, loyalty rewards

Real estate management, land registry, shared ownership

Shared economy - room rentals like Airbnb, car rentals like uber, gyms, golf clubs etc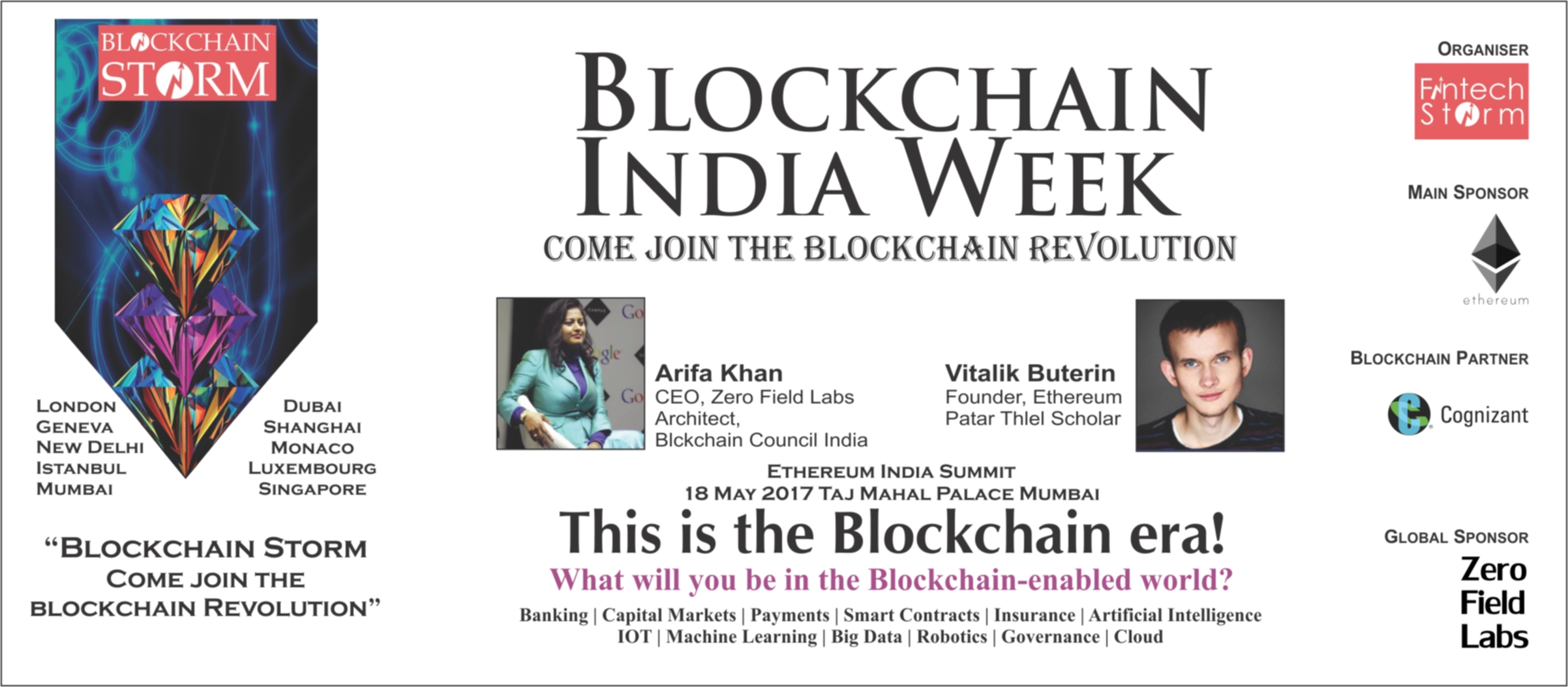 About Vitalik Buterin
"Bitcoin is evidently one of the most sensational inventions of our times. The most popular cryptocurrency till date, with a large user database , considerable media attention and a high market valuation that has created many crypto millionaires and the technology behind it is minting millionaires every day with the tools to print their own currency.
It was a first of its kind invention that made its way into our collective consciousness gradually, despite skepticism by many naysayers, attempts to thwart by many powerful entities, and a collective gasp of dismay by  regulators around the world. Bitcoin's eventful ride has definitely taken it past the point of no return as far its acceptability and fungibility as an independent currency go. That it has defied the collective rational thinking minds of reluctant hordes of economists,
statisticians, policy makers, bankers and drawn them gradually into their fold with its buoyancy.
Among the sceptics was also Vitalik Buterin,  a teen who studied it but had dismissed it as a passing fad before returning to its siren call. Inescapably  in its clutches the second time, Vitalik went on to invent the open source protocol that would make the technology behind bitcoin applicable to myriad uses beyond the limited scope as token of value or digital currency!
Everyone was so swept away by the innovation that they built features and functions on top of the bitcoin - like bitcoin wallets , bitcoin exchanges etc but it took the genius of a teen to reimagine where the bitcoin's protocol can be applied to the real world - not just as a currency.
When vitalik first penned his thoughts down in a white paper on ethereum, and shared it with his cryptographer coterie that he built while traveling around the world purposely to attend bitcoin meetups around the world, half expecting them to dig holes into his thesis, he was pleasantly shocked that none refuted the soundness of his construct nor the applications he imagined.
Since the coterie consisted of the intellectual who's who, he was reassured of his hypothesis and went on to build it in a super mysterious organisation.
It belongs to the realm of the truly marvellous - how a young mind extrapolated the concept of distributed ledgers that would operate on a consensus mecha nism to the idea of executing any transaction on a trustless, verifiable, time- stamped system with immutability and decentralised decision making,  self-executing smart contracts and DAOs for example.
Thus began the fabled rise of a phenomenon called Ethereum replete with twists, turns , drama of rogue hacks, hard forks, and harsher folks. Vitalik or his trusted troupes (there are several genius founder contributors to ethereum and other hundreds of blockchain companies now in existence) didn't have an easy ride, as they are still learning from the DAO hack or the relentless Geth attack, well into their second year of founding ethereum. But well, the second crop of inventions that Satoshi Nakamoto inspired, have had to fight off the technological glitches without the benefit of the impenetrable mind of Satoshi that built an impervious system - bitcoin.
Do not be beguiled by Vitalik's age though, as the teen wonder is proving mature enough to oversee morally heavy decisions such as whether to allow a hard fork post the DAO hack. Once again to save Ethereum network from the recent relentless DDOS attacks, he has displayed inclination to hard fork - this time for security reasons.
That leads us to the first ever Blockchain India Summit in New Delhi bring together the Blockchain forces to reckon with, many of whom are visiting India for the first time such as Vitalik Buterin and dozens of Founders of Blockchain firms Factom, Consensys, Coinsilium, Interledger etc.
Industries expected to benefit from Blockchain in India include real estate, banking, healthcare, transportation, urban planning, smart energy, digital commerce, tourism, elections, governance, public goods distribution." -  By Arifa Khan, The Daily Pioneer  18 Oct 2016
(The author Arifa Khan is an engineer from IIT Madras, an MBA in Finance from Wharton School of Business, and a former investment banker with Credit Suisse and UBS)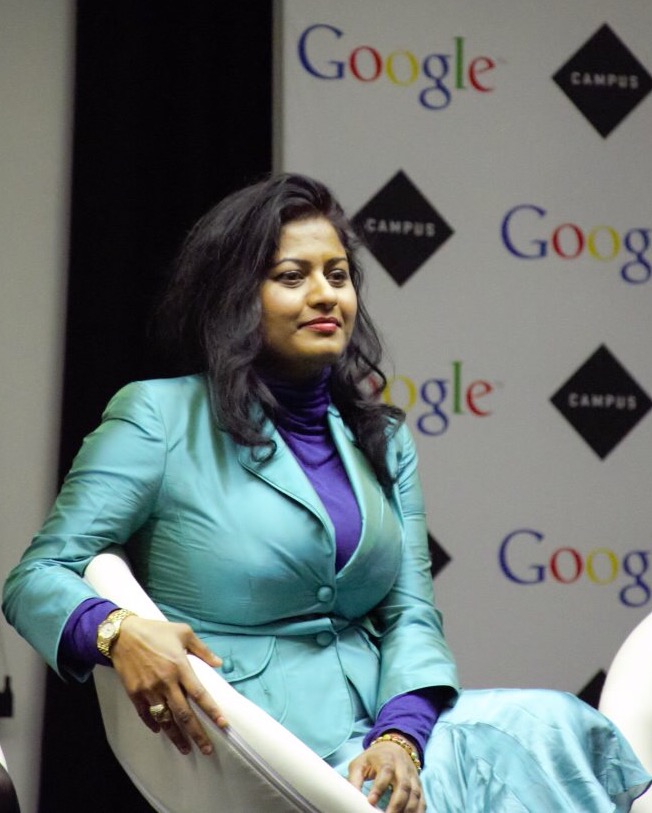 CEO Zero Field Labs Pvt Ltd
arifa@fintechstorm.com
Have questions about Vitalik Buterin Town Hall at IIT Mumbai -16 May 2017- Blockchain India Week?
Contact Blockchain Storm
When & Where

Indian Institute of Technology Bombay
F.C Kohli Auditorium, Kanwal Rekhi Building, IIT Main Gate Road
Powai
Mumbai, MH 400076


Tuesday, May 16, 2017 from 6:00 PM to 8:00 PM (IST)
Add to my calendar
Organizer
Fintech Storm Series is a spectacular monthly series which started at Google Campus London for fintech folks by fintech folks. We started in 2014 and have hosted around 100 events featuring 100s of fintech & blockhain companies so far . Our famous speakers include Vitalik Buterin, Founder of Ethereum, Nick Szabo. We have featured 100s of companies and CEOs before they hit big : such as Blockchain.info, Revolut, Currency Cloud, Boku, Zapp, Bango, Everledger, Realex Payments, Sage Pay, Azimo, Invoice Sharing, Friendly Score, Invest Up, Azimo, TransferGo, Ixaris, YoYo, iZettle etc. 
To see detailed profiles of speakers and to register visit:
http://fintechstorm.eventbrite.com