Location
Vital Strategies
100 Broadway
Floor 4
New York, NY 10005
Description
We are pleased to invite you to a discussion on one of the most pressing public health issues in the United States today–the drug overdose crisis. The event will take place on Wednesday, May 8, 2019, 8:30 a.m. - 9:45 a.m. at Vital Strategies' headquarters, 100 Broadway in New York City.

Daliah Heller, Vital Strategies' Director of Drug Use Initiatives, will moderate a discussion between Tracie Gardner, Legal Action Center's Vice President of Policy Advocacy, and Dr. Chinazo Cunningham, Professor of Medicine and Associate Chief of the Division of General Internal Medicine at Albert Einstein College of Medicine and Montefiore Health System.

Vital Strategies' first U.S. initiative is focused on drug overdose, now the leading cause of death for people under age 50 in the country. A global health organization with a proven track record of saving lives around the world, Vital Strategies is the lead partner in Bloomberg Philanthropies' $50 million initiative to prevent overdose deaths.
Our speakers will discuss the current crisis and how a public health approach is needed to turn the tide on the U.S. drug overdose epidemic.
About the Speakers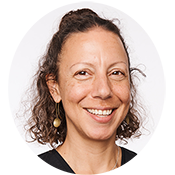 Moderator - Daliah Heller
Daliah Heller works in public policy and practice at the intersection of public health and criminal justice, with particular expertise on drugs and drug use. Over more than two decades, she has served in leadership and advisory positions in both the government and non-profit sectors. As Assistant Commissioner at the New York City Health Department, she established the Bureau of Alcohol and Drug Use Prevention, Care, and Treatment, pursuing a robust research, policy, and program agenda that included harm reduction services integration and drug use epidemiology.
Previously, as a non-profit Executive Director, she grew a nationally-recognized, Bronx-based harm reduction organization, designing, implementing, and showcasing innovative models of healthcare, housing, and social solidarity for homeless and formerly incarcerated people involved with drug use. She has served as an advisor to county, city, and state governments on strategies for overdose planning and response, and mounted change projects to integrate substance use services at large human services organizations. She holds a PhD in Social Welfare from CUNY Graduate Center, MPH in Population and Family Health from Columbia University, and BA in Political Science and Philosophy from McGill University. She leads the Overdose Prevention Program at Vital Strategies as Director of the organization's recently- established Drug Use Initiative, and is an Adjunct Professor at CUNY Graduate School of Public Health and Health Policy.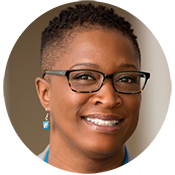 Tracie M. Gardner
As Legal Action Center Vice President of Policy Advocacy, Tracie spearheads major initiatives and fosters strategic partnerships that support LAC's mission. From 2015-2017, Tracie served as the Assistant Secretary of Health for New York State, where she oversaw the state's addiction, mental health and developmental disabilities agencies. Tracie has worked almost 30 years in the health and social services policy arena as a policy advocate, trainer and lobbyist. Tracie received a B.A. from Mount Holyoke College.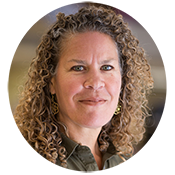 Dr. Chinazo Cunningham
Dr. Chinazo Cunningham is Professor of Medicine and Associate Chief of the Division of General Internal Medicine at Albert Einstein College of Medicine and Montefiore Health System. She has spent over 20 years providing care, developing programs, and conducting research with people who use drugs with or at-risk for HIV. Her research has focused on improving access to care, utilization of health care services, and health outcomes, particularly around opioid use disorder and medical cannabis. Dr. Cunningham has authored over 100 peer-reviewed manuscripts and has been the principal investigator on numerous grants funded by the NIH, CDC, HRSA, foundations, and local and state Departments of Health. She has mentored scores of trainees, and has been recognized by local and national mentoring awards. Dr. Cunningham has also served on numerous grant-review study sections, guideline committees, and local and national advisory committees. She and her work have been featured on several major media outlets including the NY Times, Washington Post, The Atlantic, NBC, and National Public Radio.
About Vital Talks
Vital Talks brings together top experts in health and development to examine the greatest public health challenges of our time. It is a forum where public health leaders can learn about new strategies from around the world, share new evidence, and explore opportunities to improve health and save lives.

We hope you will join us for an engaging and productive conversation.
If you're unable to attend, you can watch a livestream of the event at http://www.vitalstrategies.org/vitaltalks/
Details
Date: Wednesday, May 8, 2019
Time: 8:30am - 9:45am. Doors open at 8:15am.
Location: 100 Broadway, Floor 4, New York, NY
A light breakfast will be served.
Notice of filming: Please be aware that photographs and video will be taken at this event.