Description
World-renowned speakers join us at Moore and Moore Café to share their knowledge and wisdom for you to achieve your lifestyle and wellness goals.
Join us from 6.30pm for expert presentations while wining and dining on wild, local and organic produce and soak up the atmosphere whilst mingling with like minds and browsing market stalls from Stocked Foods, I AM FOODS, The Best Health Project, and Openspace Healing.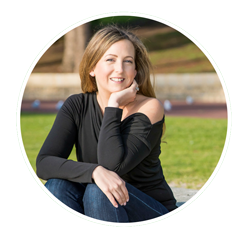 Guest speaker on the evening is Donna Preedy.
This Vital Table Talk is perfect for those who would love to know more about how stress and overwhelm is affecting their health and well being, as well as what simple and practical steps you can take to reduce this.
It is also perfect if you're looking for ways to support your health and well being beyond nutrition and exercise.
It is estimated that over 80% of people who seek out care from a healthcare professional are there because of something that's stress related.
Instead of waiting to find out, you can take back control of how you respond to life's challenges. This presentation will set a solid foundation right now to clear stress and create a future you love.
"I often come across people that have been misled to believe that stress is something that we have little control over, other than to try and avoid it.
We have been conditioned to avoid pain, and by doing so we never experience the full depth of joy. Numbness, anxiety, overwhelm sets in. We stop dreaming, start just going through the motions. Deep inside we know there must be more, but how do we access it? Where do we start?
Let me show you how.
I specialise in Stress and Emotions and have worked in the field of human behaviour and the mind body connection for over 6 years. Specifically I am trained to pinpoint the stress that's influencing your physiology and in how to ask the right questions to see the hidden order within the chaos. The stories we run, ultimately run us. The way we perceive our challenges, our overwhelm, lack of direction all has a significant influence on our body. I have personally transformed a car accident injury as well as the early stages of thyroid disease using my process. I have also helped clients clear anxiety, depression, diabetes, thyroid issues, adrenal fatigue, digestive problems and so much more.
When I had my first baby in 2015 i thought i would never be able to fit everything in. Yet my unique process has allowed me to get twice as much done in less than half the time. And yes, I still have more than enough time to look after my body and do the things I love. So now days I am a present and loving mum to a gorgeous boy. An amazing wife. Half way through a degree in Cognitive Neuroscience and Health Psychology. In addition i'm also an online coach that serves people in group programs and individually to get what they deserve from life. This may sound like a lot, however I spend most days doing exactly what I love and have broken free from the overwhelm that had captured me in the past. I have a vision of bringing mainstream psychology and many of the new personal development methods together because I know both have a place.
My mentors include Dr John Demartini, Dr Joe Dispenza, Bruce Lipton, Brene Brown and Andrew Bernstein. I have been fortunate to travel the world to learn from the best and then bring this all together for you."
Donna Preedy
Ticket price is inclusive of expert presentation, nibblies & dinner (vegan and gluten-free options available)
Doors open at 6.30pm, presentation starts at 6.45pm
Further enquiries contact:
Ali: 0418 929 674
vitaltable@mooreandmoorecafe.com