VITA PROGRAM VOLUNTEER INFORMATION SESSION
Description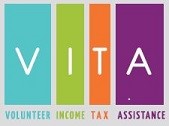 Join us to learn about Volunteer Income Tax Assistance (VITA) program and decide if this volunteer opportunity is the right fit for you.
With VITA, you can learn to prepare taxes and become an IRS certified tax preparer for the program while making a difference in your community.
You will receive about 20 hours of free tax law training in November and December. In return, we ask you to volunteer 4 hours per week during the upcoming 2019 tax season (mid-January to mid-April) at one of our 16 VITA sites throughout the city of Phoenix, assisting low-to-moderate income families by preparing their tax returns for free. Other volunteer positions and training are also available.

As a VITA volunteer, you are part of a nationwide team that has helped millions of people file tax returns at no charge. It's people helping people.
For more information, please check our website: https://www.phoenix.gov/humanservices/programs/volunteer/vita-tax