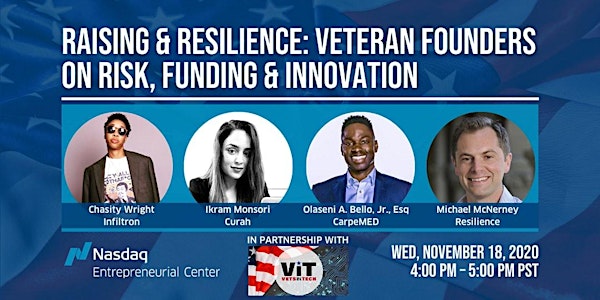 ViT and NASDAQ with Veteran Founders
Top Strategies from Veteran Founder Perspectives on Cyber Security, Travel, Data Protection, Tech bias, App Dev, AI + more
About this event
In this virtual session, our panelists will explore Risk, Funding & Innovation: sighting personal stories and tactical steps to inspire fellow founders to make the right decision to own success on their terms. Click HERE to get access to the webinar
In particular, the panel will provide insight to:
How to be resilient when starting and sustaining a new venture: tips from military training and beyond
Developing your funding strategy: raising right for your venture
Risks to avoid early on & how to Innovate using intelligent foresight
Key steps to take to get ahold of the RIGHT mindset for traction
Cyber Security, Travel, Data Protection, Tech bias, App Dev, AI + more
This event is in partnership with Vets in Tech
OUR SPECIAL GUESTS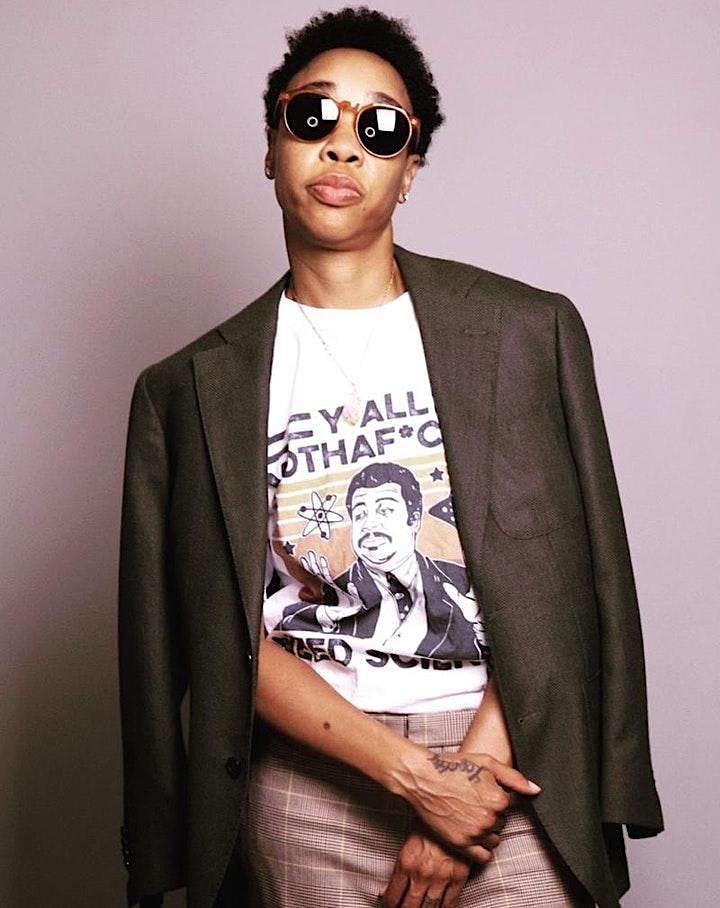 Chasity Wright
Chasity Wright is winner of Google for Startups Black Founders Fund $50,000 grant, founder of Infiltron, and founder and CEO of WrighTek Solutions Consulting Group. Infiltron empowers people and businesses to proactively secure their data and devices in real-time in a new and unique way.
Serving in the United States Air Force, she emerged in Technology, Telecommunications, and Aerospace, Chasity has over 15 years experience in System Engineering, Technical Management, Cybersecurity, AI, Blockchain, Machine Learning, Smart Ecosystems, and IoT security.
Chasity holds a Bachelor's of Technology degree in Computer and Information Systems Security/Information Assurance from Middle Georgia State University and is currently pursuing a Master's degree in Cyber Policy and Security from Stanford University.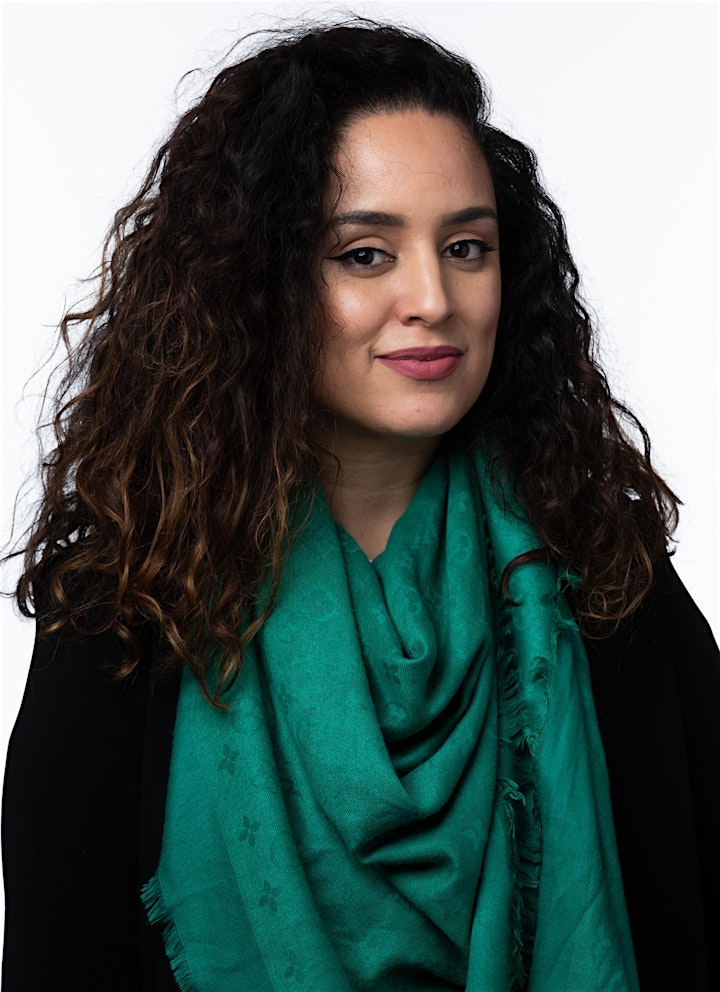 Ikram Mansori
Ikram Mansori is an accomplished Senior Executive, Advisor, and Thought Leader with more than 13 years of success across military, government and tech sectors specifically within the trust and safety field using ML and AI. She proudly served in the 82nd, 18th Airborne Corps and 573rd Military Intelligence in the enlisted ranks, deployed in support of Operation Iraqi Freedom, Operation Enduring Freedom and Operation New Dawn.
While Ikram serves as Founder and CEO for Curah, she holds a leadership position as the Veterans Affairs Commissioner for the City and County of San Francisco, she proudly continues to serve Veterans through VetsinTech, a nonprofit organization, with providing transitioning Veterans with opportunities in tech through education, employment and entrepreneurship.
Ikram is a Doctoral student focused on the use of AI/ML in trust and safety within the shared economy. She obtained her Master of Science - MS in Entrepreneurship and Innovation from the University of San Francisco.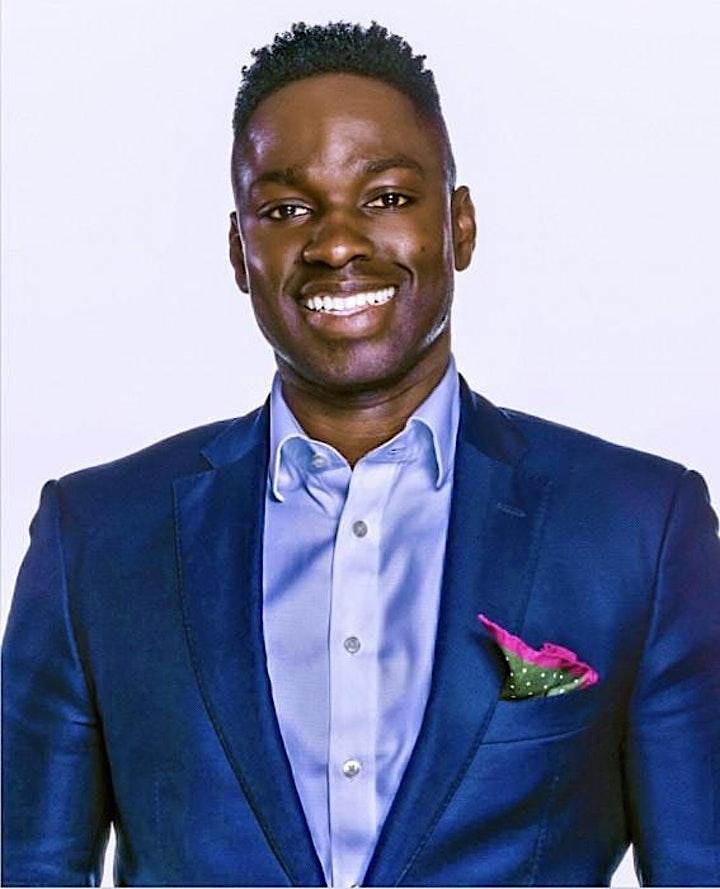 Olaseni A. Bello, Jr., Esq
Founder of CarpeMed, Olaseni is a New York licensed attorney and former prosecutor with combat tested leadership skills. Leveraging his experience as a commissioned officer and captain in the United States Army, he brings a disciplined yet compassionate approach to his work.
Drawing on leadership and organizational skills forged by missions in Afghanistan, Bulgaria, and Romania, he strive for positive impact in the community through service-based leadership. As a Nigerian and naturalized U.S citizen, he take a holistic approach to service combining law, business, sustainability initiatives, and national security principles for maximum impact.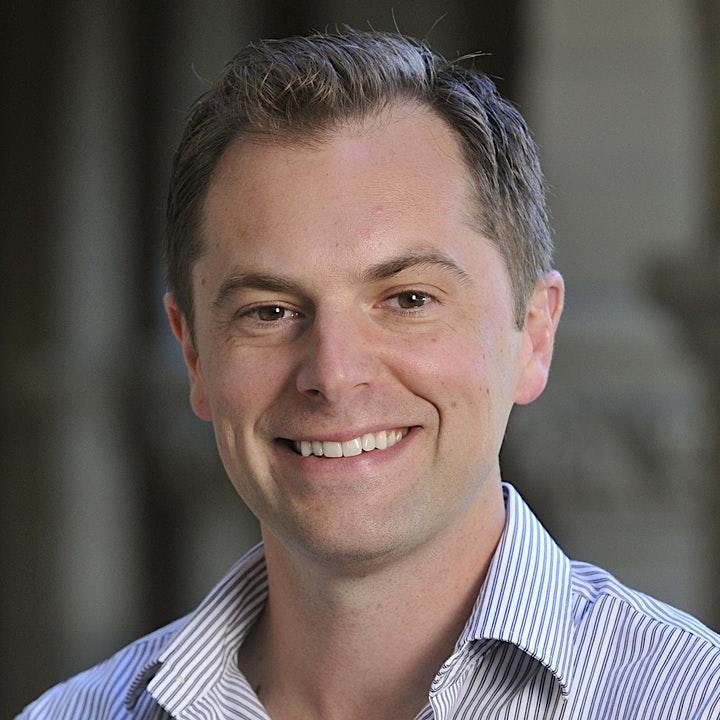 Michael McNerney
Mike McNerney is a technology entrepreneur and US Air Force veteran with a primary focus on cybersecurity. He currently works as the Chief Operations Officer of cybersecurity insurance startup Resilience. Previously, he led the threat intelligence business at Arbor Networks and was the Co-founder & CEO of Efflux Systems, a cybersecurity startup focused on advanced network analytics (acquired by Arbor Networks).
In partnership with NASDAQ Entrepreneurial Center