Description
VISUAL STORYTELLING WEEK with James Estrin, the co-editor of the New York Times Lens blog
This 5-day photography workshop meets Tuesday, May 2, Wednesday, May 3, Thursday, May 4, Friday, May 5 and Saturday, May 6 from 9:30 am to 6 pm, with includes shooting in the afternoons.
The cost for this workshop is $1,200. Sorry discounts do not apply to master classes.
CUNY J+ is pleased to announce an intimate, five-day intensive visual storytelling workshop led by James Estrin, a senior staff photographer at The New York Times and the co-editor of the Times' photography blog LENS.
Participants will develop a photo essay from beginning to end during the workshop. There will be individual shooting assignments, daily group discussions and critiques, editing sessions and guest speakers, including master photographers and photo editors. In addition to the group meetings, critiques and editing sessions, photographers will have one on one sessions with Mr. Estrin to either discuss personal projects or get career advice.
In group meetings, participants will focus on developing personal projects, learning how to tell an intimate story, as well as editing, promoting and publishing their work. Class size is limited.
Level: Intermediary to Advanced.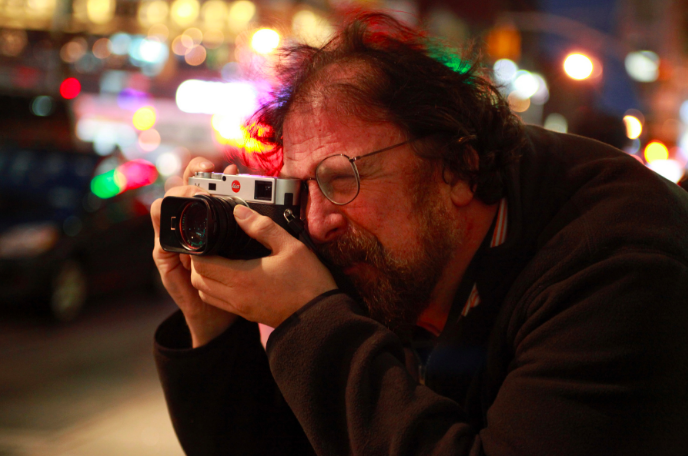 About James Estrin
James Estrin is a Senior Staff Photographer for the New York Times. He is also a founder of Lens, the Times's photography blog and has been its co-editor since it went online in May 2009. Mr. Estrin has worked for the Times since 1987 and was part of a Pulitzer Prize winning team in 2001. In addition to photographing, editing and writing, he also produces video for nytimes.com.
Mr. Estrin is an adjunct professor at the City University of New York Graduate School of Journalism.