About this Event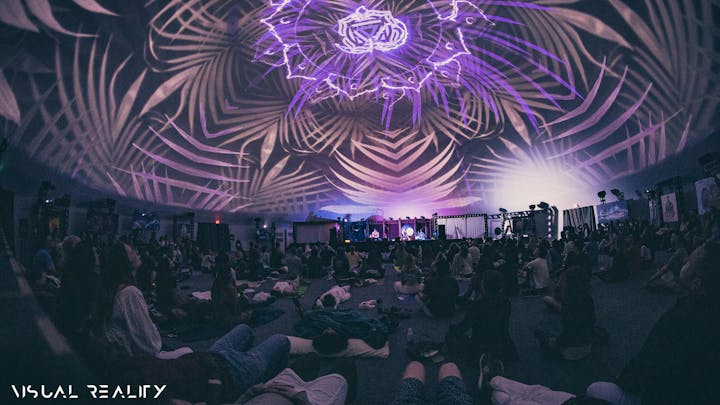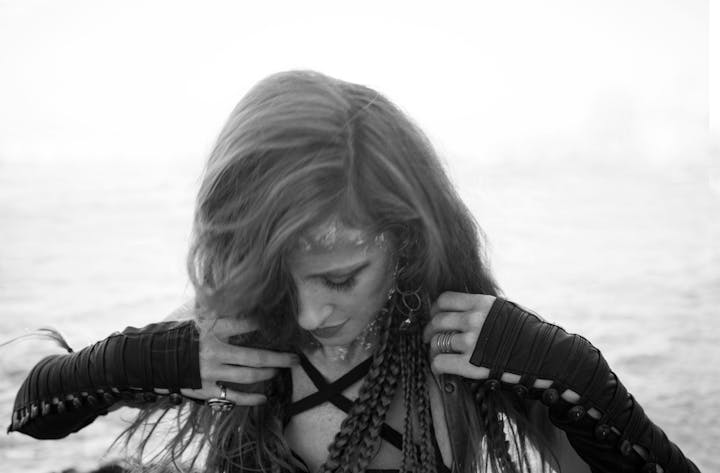 Featuring DEEPSØNØS by HÄANA - Live in 360
Dive into an effortless guided meditation, enhanced by sound healing frequencies and immersive full dome visual projections. Presented by Visual Reality - "Exploring new dimensions of sight, sound, and creative expression"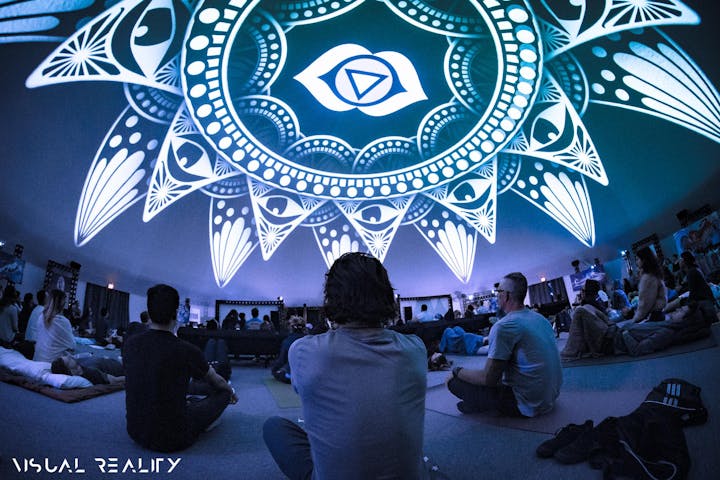 Return to the source with the original audio/visual meditation experience, now featured in the massive 360 projection domes at Wisdome.LA. Lay back and melt away as the journey unfolds with beautiful audio-reactive visuals and sacred geometry in this one-of-a-kind "shared VR" dome theater.
Stimulate your senses and clear your mind with this offering of transformative sounds enhanced by state-of-the-art projection mapping. Allow yourself to unwind and float downstream in this mystical voyage through space and time.
This activation provides a space of tranquility, contemplation, and wonder for all to access and enjoy. The experience is designed to transcend the mind using deep sonic vibrations and stunning visual effects, generated in real time. The evening also features a complimentary tea lounge, and a full spectrum of transcendent virtual reality art.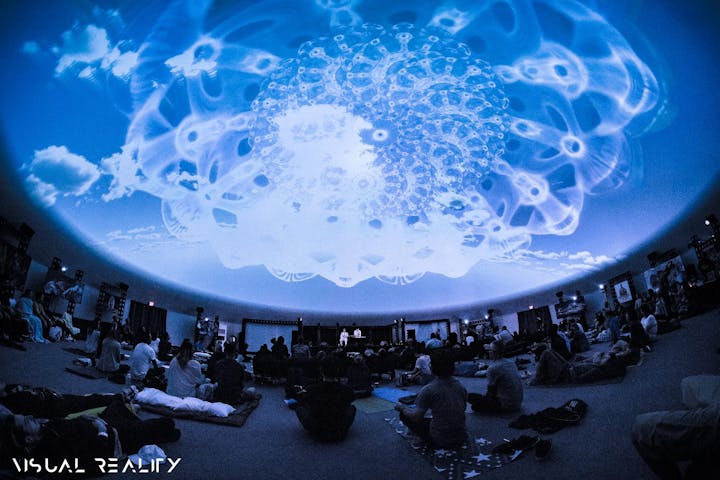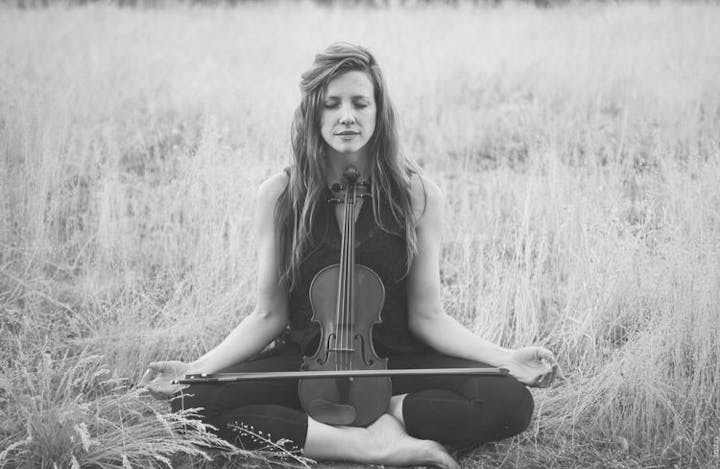 Integrating synths, electric violin, vocals, and sonic bass, DEEPSØNØS is a beautiful full-spectrum sound meditation experience. Beginning with verbal guidance, cinematic sonic bass producer/violinist/vocalist HÄANA takes participants deep into a hyper-tuned awareness of their senses, then transitions to her palette of sounds and paints an original, intuitive and intricate sound journey, for a profound subconscious sojourn. Each DEEPSØNØS journey is created in the moment specifically for the participants, geographical location, and astrological configuration.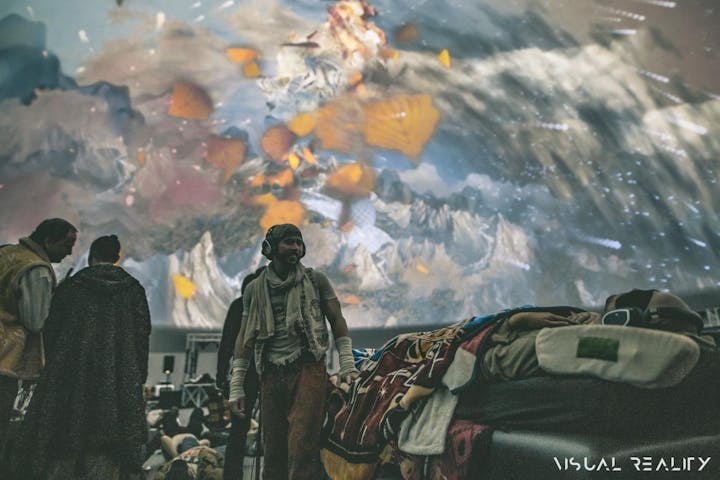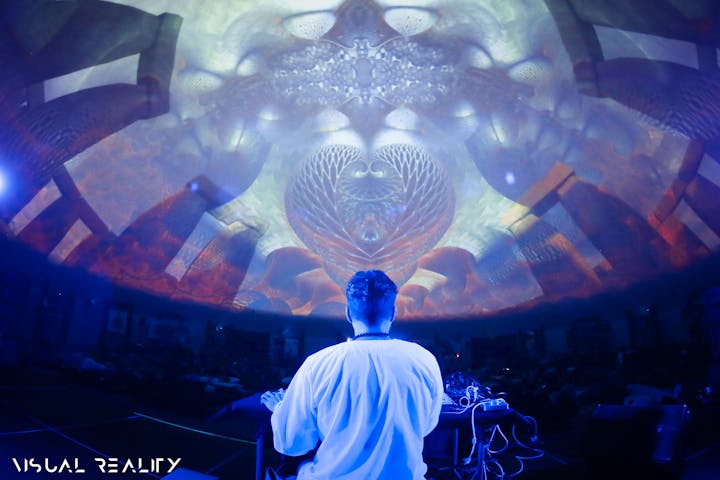 Torkom Ji is a sound healer and electronic music producer who creates and layers tonal fields and harmonics using synthesizers tuned to 432 Hz. Feel the deep bass, white noise, harmonic overtones, and ancient drones wash over you as Michael Strauss weaves a mind blowing live visual transmission.
Psychedelic fractal shapes, ethereal portals, and heavenly spaces appear as the sounds guide you into deep inner space. The addition of 360 full dome video projection technology to the soothing sound vibrations creates a powerful transformative experience that can be shared with a large group.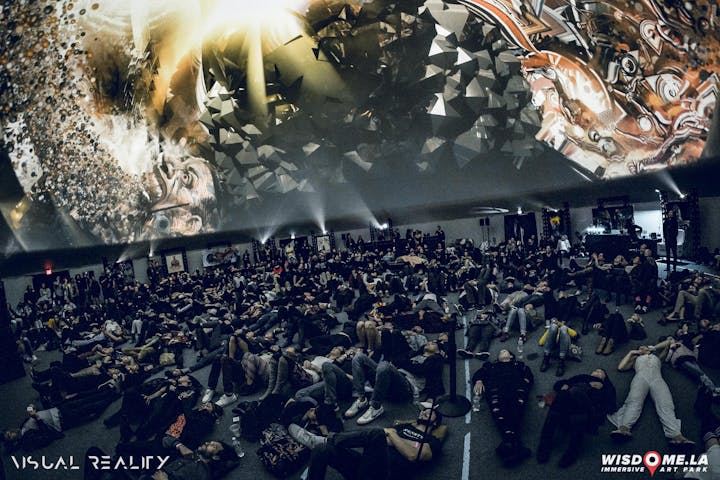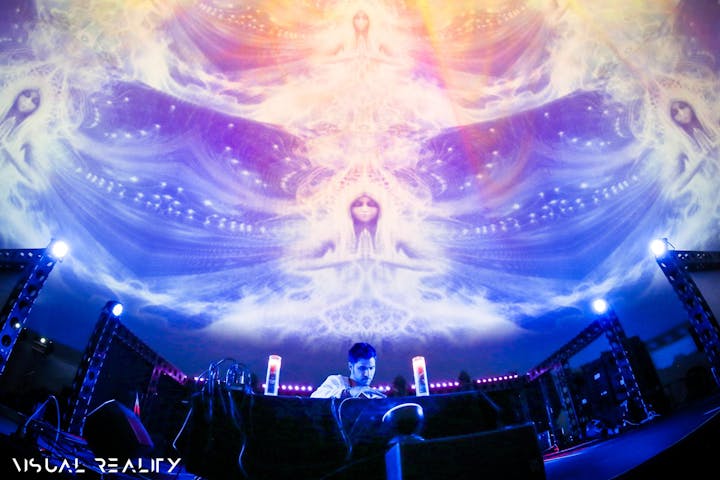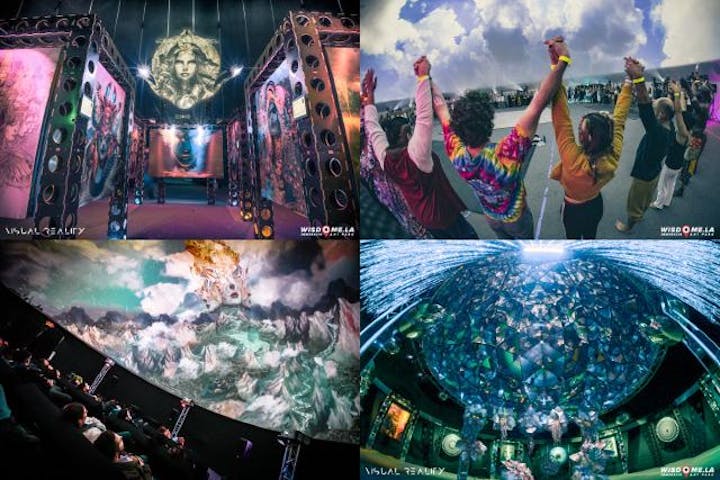 Wisdome.LA is a new 35,000-square-foot art park that offers five massive domes with 360-degree projection mapping technology and surround sound. The main 90ft performance dome can bring over 500 people along on an unforgettable trip through synchronized live visuals. You are invited to explore infinite new realities together in this unique shared VR theater.
Your ticket to the VISUAL SOUND BATH grants full access to all FIVE of Wisdome's domes, including the Samskara "A Journey Beyond The Mind" exhibition. SAMSKARA features a fully immersive 360 projection show, the psychedelic Microdose VR gaming experience, and interactive art exhibition featuring the works of visionary artist Android Jones. Come early and explore everything the park has to offer!
https://wisdome.la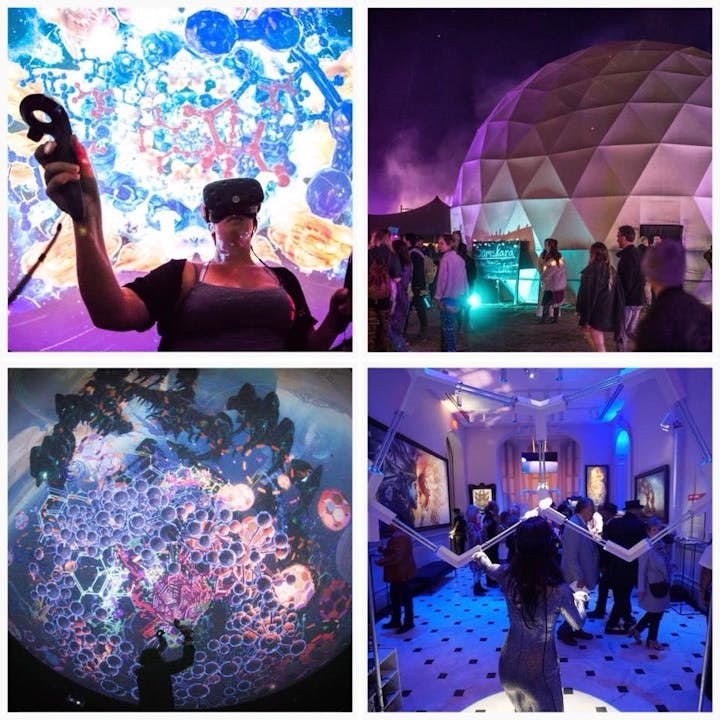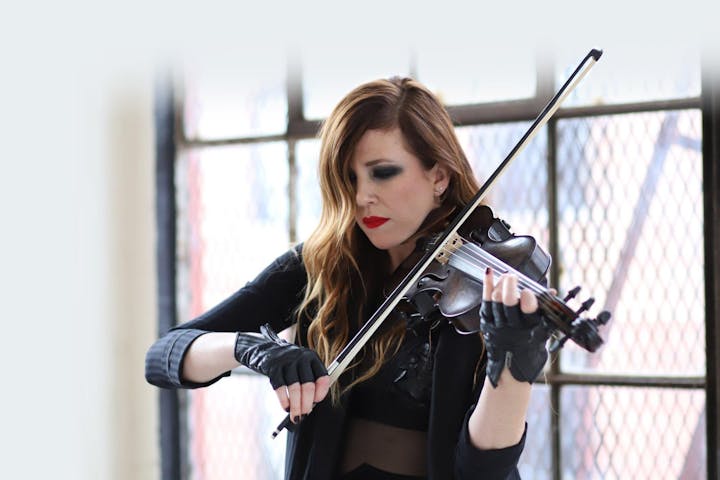 Los Angeles-based HÄANA is a one-woman orchestra, combining music + tech + art with Nordic/Icelandic influences set to a broken beat, often featuring avant-garde ballerinas in her stage shows, including her newly released music video GOLD. Her original productions are like a dynamic film score. HÄANA counts Massive Attack, Björk, and Trentemøller as influences in crafting her sounds, featuring electronica influences, synthetic sonority, and vocal textures. The resulting sonic palate takes listeners on a journey whose destination is a crossroads between classical and contemporary, organic & man-made, familiar and mysterious. She studied contemporary improvisation at New England Conservatory (Boston, MA), and electronic music production at Dubspot (NYC).
In addition to touring the globe with EDM festivals and as a guest artist for brands such as Intel and Ferrari, and a guest resident artist at Berklee Music College in Valencia, Spain, HÄANA has appeared at Gillette Stadium w/ Kanye West opening for the Rolling Stones, Madison Square Garden for MTV (w/ Kanye), Harvey Nichols Fashion Show (Dubai), Abu Dhabi 3-day NYE Fest (UAE), Alvin Ailey Gala, Obama's Inaugural Ball, Michael Jordan's Wedding, and the Boston Museum of Fine Arts. HÄANA is also a film score composer and has scored a 90-min feature documentary This Cold Life (sponsored by Time, INC) and music for Heavy Water (sponsored by Red Bull).
HÄANA is also deep in the yoga/music/meditation scene, and performs her original orchestral and intuitive scores at numerous yoga festivals and studios around the world, including US and Canadian Wanderlust Festivals, collaborating with lauded teachers Elena Brower, Seane Corn, Shiva Rea, Eoin Finn, Aarona Ganesan, Jill Knouse, and many others. She facilitates meditation experiences with her project DEEPSØNØS.
https://www.thisishaana.com/
https://www.deepsonos.com/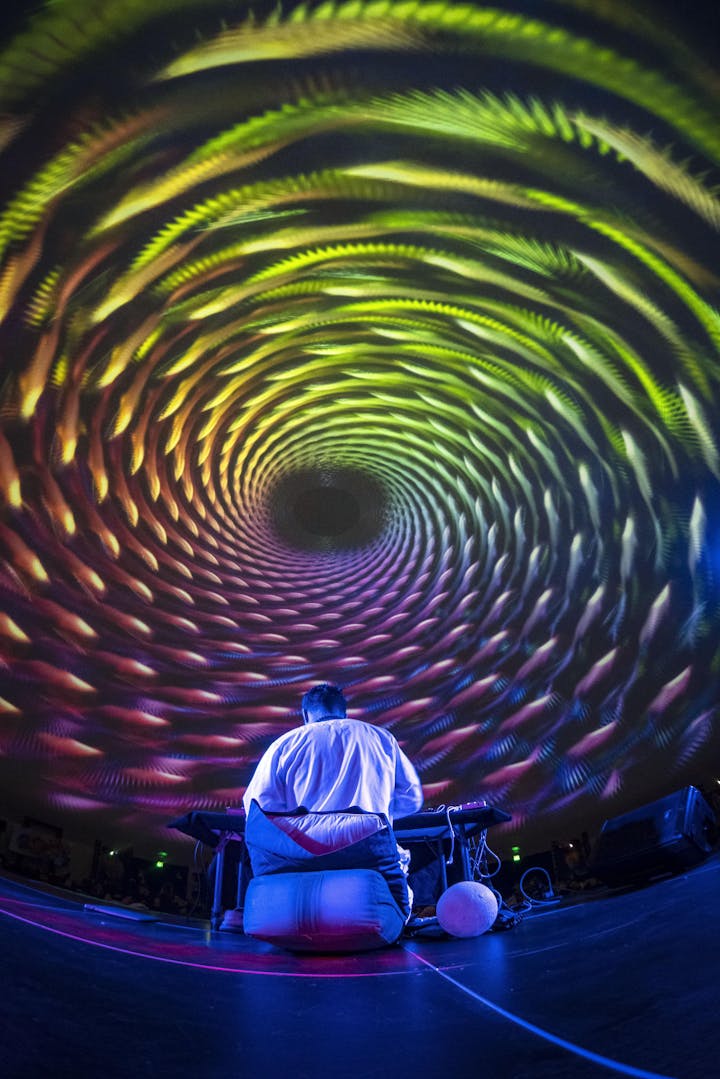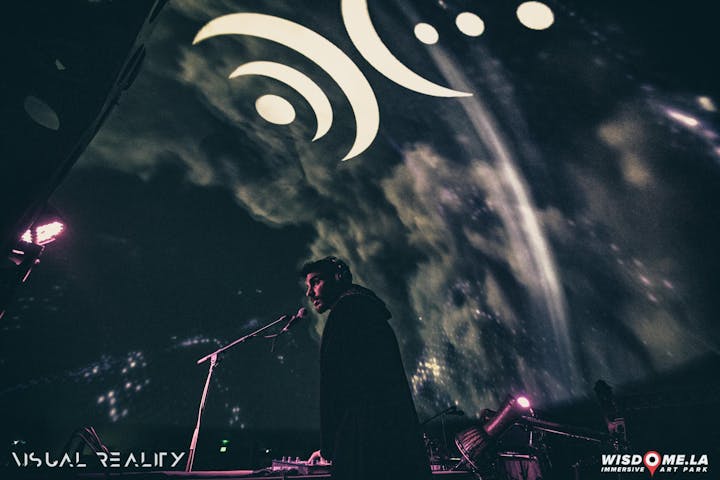 Torkom Ji is a master sound healer and sonic architect from Los Angeles, and a founder of Visual Reality. He has been facilitating group experiences since 2012 and has provided deep meditation and rejuvenation for thousands of people using his unique and powerful modality.His sounds and music have been experienced at therapeutic sound spaces and festivals including Burning Man, Lightning in a Bottle, Lucidity, Shakti/Bhakti Fest, and more.Birthed from his studies of music, vibrational energy, meditation, and martial arts; Torkom has created and perfected a system that brings people into very deep states of meditative consciousness with ease and comfort.
Using synthesizers in 432hz tuning, Torkom weaves sound waves and harmonics live with his one-of-a-kind system, Quantum Harmonix - a sound-based healing technology using live synthesis, and sacred mathematics. Through the natural movement of these sounds, deep relaxation is achieved and the body's own harmonics can facilitate an elevated level of healing during and even after the experience.He is also a sound designer whose work has been featured in apps like Inscape, Mindbliss, Neuroexplorer VR, and Kargoe. Torkom is the former sound meditation lead at Full Circle Venice, and Source Spiritual Center. He currently practices out of LA's top studios such as Den Meditation, Unplug, Continuum Movement, and more.
https://www.facebook.com/torkomji
https://www.instagram.com/torkomji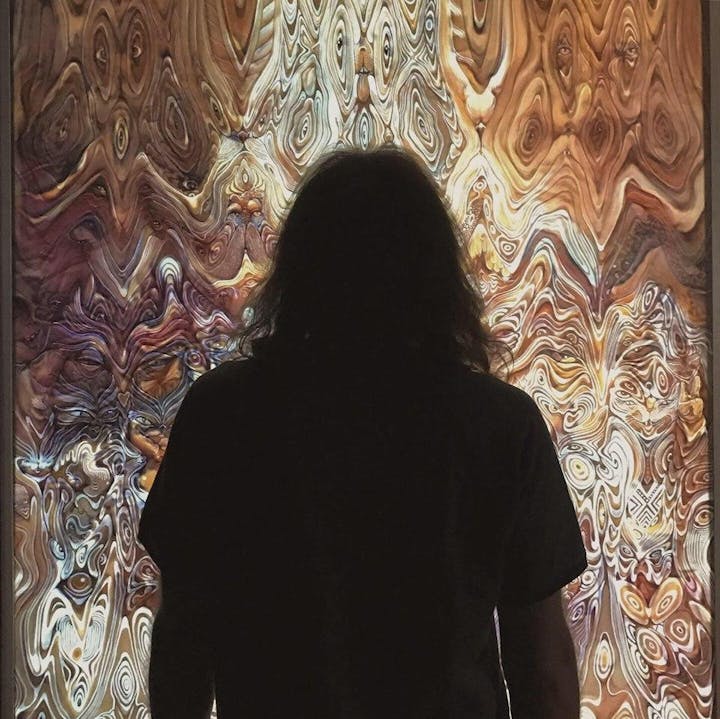 Michael Strauss is a live visual artist and visionary event producer, crafting psychedelic immersive environments and multi-dimensional visual projections for nearly 15 years.Michael's visual mixing, projection mapping, and custom animated music videos have enhanced the live performances of countless artists. His work has been seen on the main stages of festivals such as Lightning in a Bottle, Lucidity, Sonic Bloom, Symbiosis, Serenity Gathering, The Untz, Electric Daisy Carnival, and Nocturnal Wonderland.
Important collaborations include visionary artists Alex + Allyson Grey, next-level stage shows with Lucent Dossier Experience, Kalya Scintilla and Desert Dwellers - and many projects currently in development. As a founder of Visual Reality, Michael continues to explore new forms of expression - expanding into 360 projection domes, VR, and augmented art. Michael is the true embodiment of a modern-day wizard, using technology and creativity to transform reality.
https://www.facebook.com/michaelstraussvisuals
https://www.instagram.com/dprogrammers

Visual Sound Bath 360 is presented by Visual Reality: LA's original immersive art collective, bridging the gap between creativity, technology and consciousness since 2016. We are known for designing experiences and making moments that open hearts, lift spirits, and blow minds.
https://www.facebook.com/visualrealitymeditation
https://www.instagram.com/visualrealitymeditation