Event Information
Location
Venue TBD
Melbourne, VIC 3004
Australia
Description
---
VISUAL LEADERS MASTER CLASS
On August 17-18, 2017, the father of graphic facilitation and visual facilitation, David Sibbet, Founder and Chairman of The Grove Consultants International in San Francisco, will be joined by his colleague Gisela Wendling, Ph.D., The Grove's Vice President of Global Learning, to deliver a 2-day intensive workshop in Melbourne. During the workshop you will be learning how to increase your visual literacy and support your organizations to make full use of the visualization revolution. Participants will receive David's latest book Visual Leaders. A unique opportunity to meet David Sibbet and Gisela Wendling in person and deepen your visual facilitation skills.
New Tools for Visioning & Organization Change
This 2-day hands-on workshop is aimed at managers, consultants, and facilitators seeking to deepen their skills in designing and leading strategic change processes with the latest developments in visual tools and group leadership methods. Participants are encouraged to bring a change challenge to the intensive. During the two days, participants will work to see how visual leadership, a Respectful Engagement Framework for types of change consulting, and seven essential visualization tools apply to their challenge. Participants will have a chance to practice sketch noting, using the kinds of large graphic templates used in strategic change work, and learn how decision rooms can greatly accelerate alignment and implementation. The class will also focus on how skilled visual leaders use metaphors and models, graphic storymaps, and new media platforms to achieve results. As participants practice, they will receive feedback from the leaders and each other about opportunities for improvement and application. These practices have been used across private, public, and non-profit organizations and multi-stakeholder settings. Cases demonstrating their effectiveness will be threaded throughout.
Learning Outcomes
Explore your change challenge with colleagues

Learn a Respectful Engagement Framework for understanding the type of consulting you are offering.

Understand seven essential tools for visual leadership.

Practice sketch noting and practices for increasing one's own visual literacy.

Learn ways to visualize process designs and use large storymap murals to keep people focused and confident during large-scale change.

Match your process challenges with visual strategies to support your intended outcomes of change.
Workshop Leaders
David Sibbet and Gisela Wendling, Ph.D., from The Grove Consultants International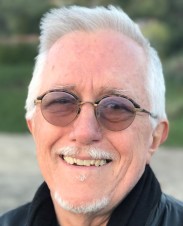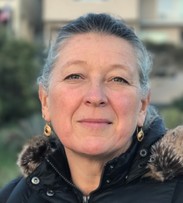 David brings 40 years of practitioner experience with complex processes in public, community and organizational settings. He is considered a leader in the field of visual facilitation. Gisela builds on her 20 years of practice and research with organization development, transformational learning and change, and deep dialogue. The Grove is based in San Francisco and is a hub to global network of other visual practitioners. David is author of Wiley & Sons' best-selling Visual Leadership Series, which includes Visual Meetings, Visual Teams, Visual Leaders and a forthcoming book on Visual Consulting that David and Gisela are currently authoring. Gisela and he lead change projects for corporations, government, non-profits, schools and professional associations throughout the world.
Practical Information
Date & location: August 17th & 18th, 2017, from 9.00 AM – 5 PM at the location in Melbourne, Australia.

Price: 1800,- AUD, including book, materials, digital copies, markers and catering during the day

Maximum no. of participants is 25. Level: intermediate - advanced
Date and Time
Location
Venue TBD
Melbourne, VIC 3004
Australia