Description
What is Visual Facilitation?
Visual facilitation combines facilitation best practices, visual recording (accurately scribing participants' words), the use of visual templates, and group process design. Visual facilitation helps groups iterate ideas more quickly and thoroughly, coordinate their work, see organizational processes and systems and create strategies with high levels of buy-in. For mor information, please watch a two minutes Garphic Facilitation at this link.
About The Workshop
We will use proven practices and tools that have been field tested in a wide range of organizations around the world. The workshop introduces models for planning graphics and for thinking about group dynamics along with many listening and visual capture skills, as well as practical considerations as hanging poster paper and managing large wall charts.
This workshop is highly interactive and combines individual, partner, small and large group learning. You will gain tools to enhance your professional practice. The workshop leaders will provide feedback and tips for improvement in this small workshop setting.
Audience
Agile Coaches, Scrum Masters, Product Managers/Owners, Business Analysts, Facilitators, Learning Experince Designers, Managers, and anyone who is involved in organizational development, team collaboration and group decision making.
What You Can Expect
- Be better able to run workshops for organizational transformation.
- Be better able to create visual product strategies.
- Enhance group learning and collaboration.
- Learn visual recording techniques to empathize with customers.
- Learn to engage a diverse group of managers and practitioners in doing change management activities.
Skills You Will Gain
- Listening and accurately capturing what people say.
- A set of graphic icons to enhance your scribing/recording.
- Practice with four all-purpose quintessential visual formats, and knowing when to use them.
- Tailored feedback and tips for improvement.
- An understanding of the Drexler/Sibbet Team Performance® Model. For more information, please watch this ten minutes video in this link.
What Visual Facilitation Makes Possible
- Clarity among teams, organizational departments and other stakeholders.
- Groups who can implement strategies (because they can see and remember them).
- Less off-topic conversations in meetings.
- Higher participation and engagement in workshops.
- More creative ideas generated and captured.
- High levels of listening and understanding.

Sample List of Client Companies (we have trained and also served as graphic facilitators and strategy consultants):
Coca Cola- Coldwell-Banker NRT- eBay- First Republic Bank- Gap- Genomic Health- Google- National Institutes of Health- National Park Service- Nike- Realogy- Roche Genentech- University of California
Workshop Leaders
Both Tomi Nagai-Rothe and Kayla Kirsch were trained by David Sibbet, founder of The Grove Consultants International and one of the originators of the field of graphic facilitation. Tomi and Kayla worked as senior consultants and workshop leaders at The Grove with business, government and non-profit clients.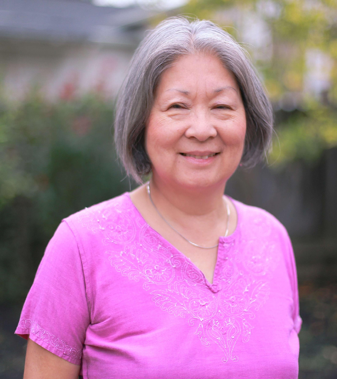 Tomi Nagai-Rothe served as a senior consultant, workshop leader, and director of workshops at The Grove Consultants International for 25 years. Tomi has trained over 700 people to use big picture graphics to build shared understanding. Most recently, she was the director of the Fellows Program in Public Affairs for Coro Northern California, a leadership development non-profit. Tomi continues to practice as a senior visual facilitation consultant as the Director of Teaching & Learning for Leapfrog Consulting.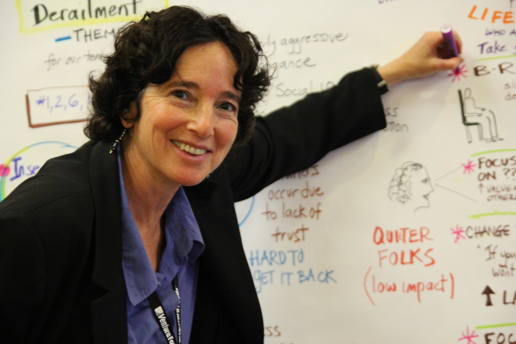 Kayla Kirsch is the President of Leapfrog Consulting, and has trained hundreds of leaders, managers, coaches, and consultants throughout the world in visual facilitation, as well as The Grove's Team Performance and Strategic Visioning workshops. In addition, Kayla has worked as strategy consultant and process expert with companies from First Republic Bank to the National Park Service. Kayla is a seasoned, dynamic workshop leader who truly enjoys teaching and empowering others to incorporate visual tools into their practice.
This workshop is contingent on having a minimum number of registered attendees.