Description
Last Year a New Tradition Began.
Two Long Time Supporters of the Community Joined Together and started a New Tradition...
(Vista Motorcycle & the American Legion Post 365)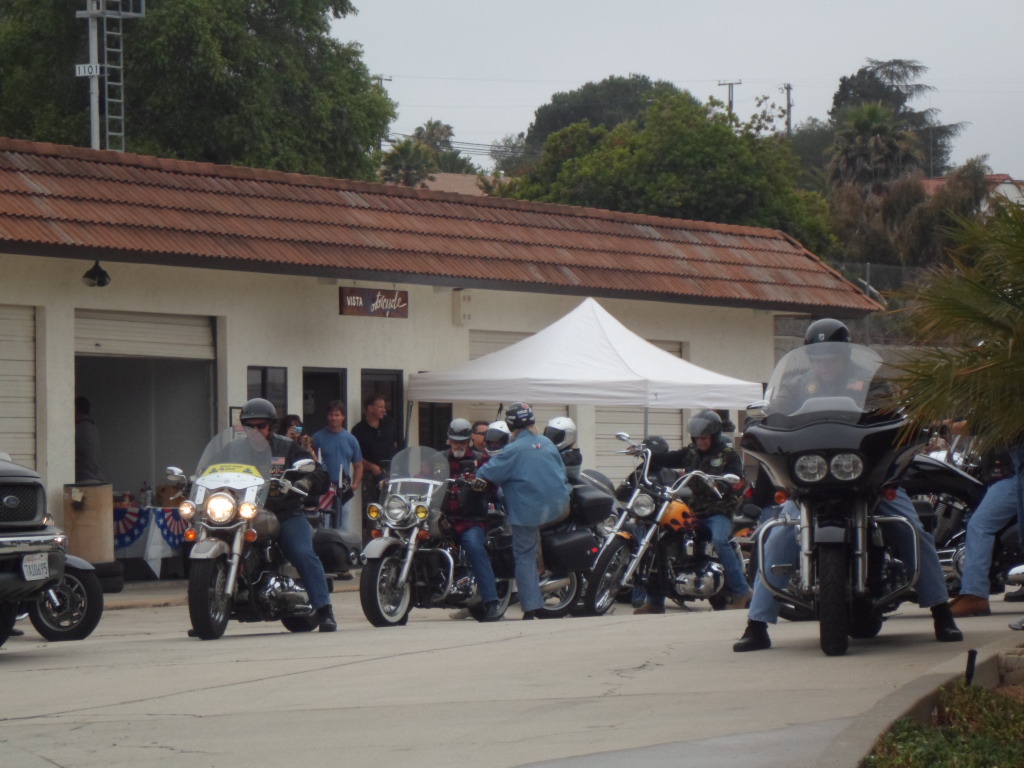 This year, the tradition continues.
You are Invited to Join us July 4th to Ride
& Celebrate Freedom with Us!
2nd Annual Freedom to Ride Event 2013
9 am -10 am: Ride to Vista Motorcycle for the Anniversary Celebration,
Continental Breakfast & Stage for Group Ride
10 am -2 pm: Start Group ride to Local VA Hospitals & Honor Local Hero's with
Members of the American Legion 365
Last year we had 55 riders visit Vets. Our goal this year: at least 100 riders to visit two hospitals.
(This ride is open to Military and Non-Military members. We just need your RSVP to coordinate with the hospitals. Ride is also available for those who wish to follow in a car, truck or van. Again please RSVP)
2 pm- 5 pm: Return to the American Legion Post 365 (across the street from Vista Motorcycle) &
Celebrate our Freedom with Food, Fun, & Entertainment
To see Pics and info from the 1st Annual Event visit:
http://vistamotorcycle.com/events/past-events/july-4th-grand-re-opening-ride-for-freedom/
At all the parts of the event day, you'll get to connect with, support and meet new people in North County who also care about: Freedom of Entreprenurship, Freedom to Ride and Freedom overall for United States of America.
There will be giveaways and goodies at the Second Anniversary of the Grand-Reopening Vista Motorcycle too!
The Sponsors who are making this event happen are:
Take Shape for Life Certified Health Coach, Debbra Sweet
Special Thanks to Our Event Supporters:
Chad Milling, Life Insurance Specialist for Riders
Good Neighbor Tattoo
Allen's Alley Cafe
All Discount Insurance
and More Coming Soon...