Event Information
Location
Slow Fiber Studios Annex
1825 8th St
Berkeley, CA 94710
Description
Jorie Johnson first learned traditional felt boot-making technique in Finland after studying industrial textile design at RISD. She has since developed her own innovative expression of the 8,000 year old Central Asian technique. Since 1987, she has lived in Kyoto, Japan, where she keeps her studio, Joi Rae Textiles. Jorie exhibits her contemporary work in galleries, is represented in museum collections, lectures at universities in Japan, and leads workshops around the world.
---
EVENT DETAILS
LECTURE
Treasured Felts: Research into Rare Collections of Japan
July 23, 2017 | 11am - 2pm
Slow Fiber Studios Annex | 1825 8th St, Berkeley, CA 94710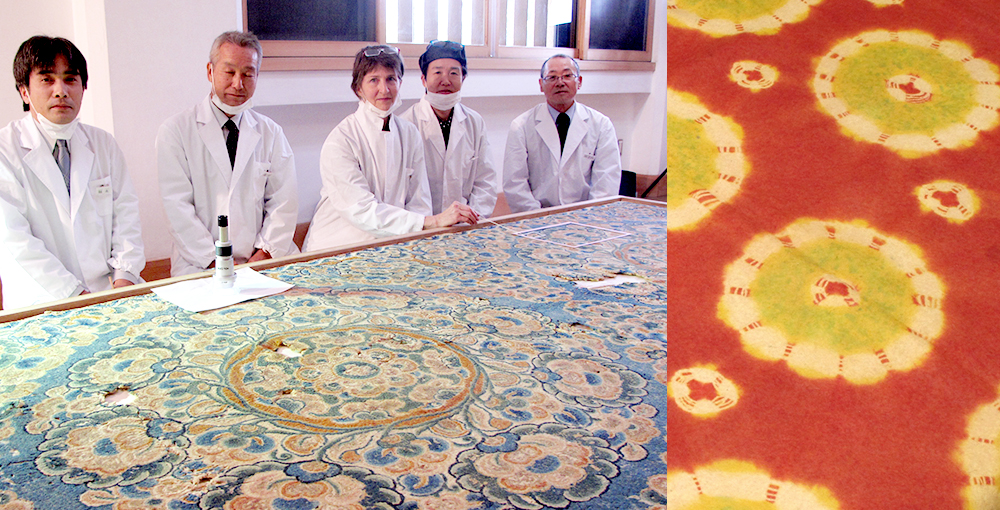 Explore three unique groups of felts in Japan with artist Jorie Johnson: kasen "flower rugs" imported during the Chinese Tang Dynasty (618 - 907 CE), part of the Japanese Imperial Household Treasures housed in the Shōsō-in; collections of unusual felts from Japan's Edo period (1603 – 1868 CE) including hand painted Korean motifs, Chinese paste-resist designs doubling as game boards, and calligraphy felts with fringed borders; and mysterious mōkosen rugs from the 1800s featuring tie-resist patterns, recently connected to a pilot project by Chinese artisans in Nagasaki. Jorie will share her technical observations on these fascinating collections including related felting and dyeing techniques still practiced in Central Asia today.
Presentation (registration required) 11am - 12:30pm
Potluck Social (open to the public) 12:30pm - 2pm

WORKSHOP
Felted Accessories Marked by Shibori
July 24-25, 2017 | 10am - 5pm
Slow Fiber Studios Annex | 1825 Eighth St, Berkeley, CA 94710
$10 Materials Fee | Materials List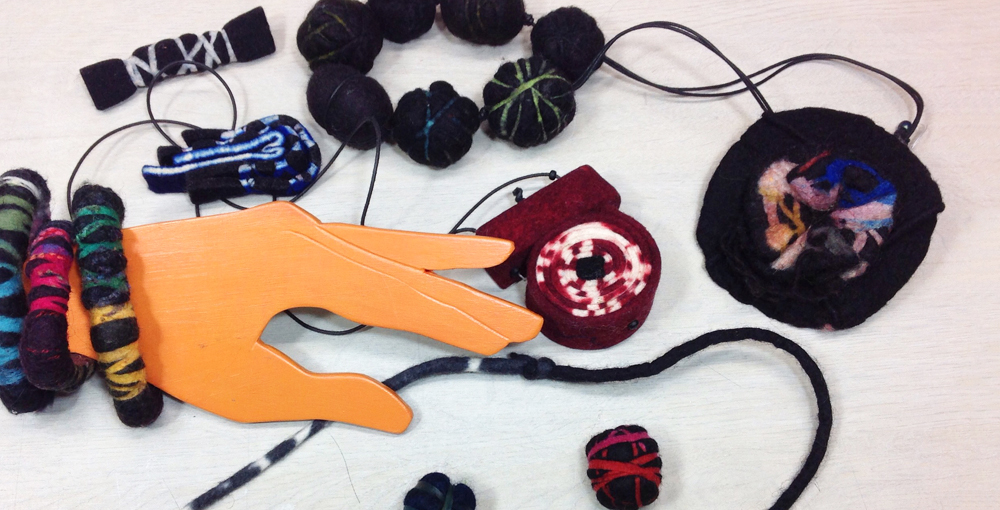 Enhance and strengthen felted wool pendants, buttons, bracelets, brooches, cords, and more using shibori techniques. Learn to create unique handmade felted forms and use resist dyeing methods to add complementary color and pattern. Leave the workshop with customized accents to add to scarves and other wearables as well as fully formed accessories compatible with garments all year round.
WORKSHOP
Black, White, & Infinity: Sumi Ink, Silk, and Felt
July 28-30, 2017 | 10am - 5pm
Slow Fiber Studios Annex | 1825 Eighth St, Berkeley, CA 94710
$15 Materials Fee | Materials List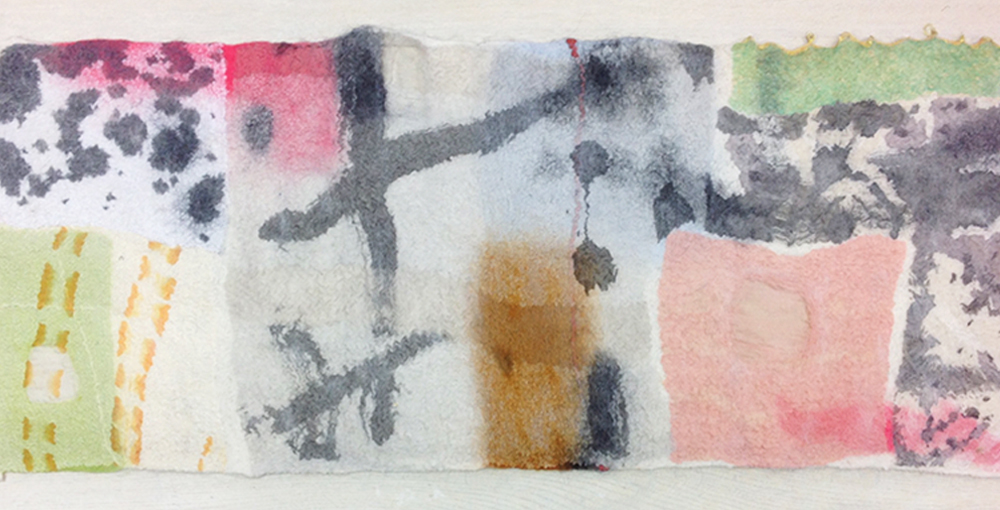 Having a valuable supply of interesting fabrics at your fingertips is the key to designing fresh and exciting work. This workshop will cover skills not commonly taught in natural dye classes, but essential to creating intricate layers of design that carry your personal signature. Employ clamp-resist on silk with sericin erasure to produce pattern repeats, learn how to apply carbon sumi ink to fabric, and create three-dimensional colorful embellishments through traditional feltmaking. Each day focuses on building layers of design elements (color, texture, line) to create a small felted scarf or sample work for framing.
---
For questions email Program Coordinator Dakotah Fitzhugh at staff@yoshikowada.com
Location
Slow Fiber Studios Annex
1825 8th St
Berkeley, CA 94710