Visit with Author V.L. Burgess on Saturday, November 2, 2013

Saturday, November 2, 2013 at 11:00 AM (EDT)
Event Details
 Beacon Falls Public Library is pleased to welcome back V.L. Burgess, the author of SALAMAINE'S CURSE and THE MAPMAKER'S SONS!
"Salamaine's Curse" will be released and available
for purchase on 10/25/13!
BONUS! Flip over the book jacket for a free full-color map to hang on your wall!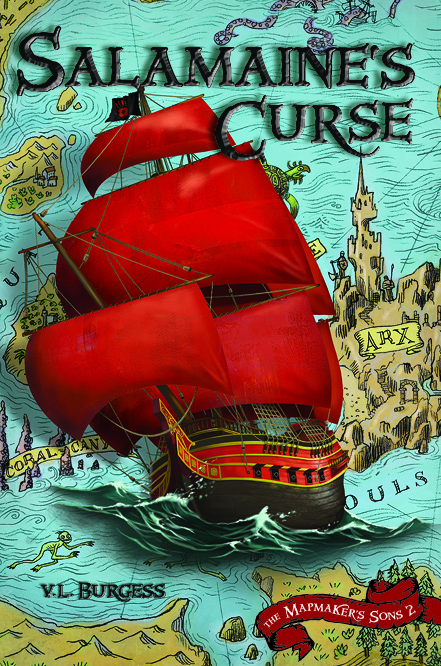 The author visit will be held on Saturday, November 2, 2013 at 11:00 AM in the Town Hall Assembly Room.

Burgess will be available for book signings immediately following the program. Books will be available for purchase at Beacon Falls Pharmacy on October 25th!
Kids, remember to bring your coupon if you still have it!
Seating is limited. Register as soon as possible!
See below for info on the book:
In their second adventure, Thomas Hawkins and his brother Porter are faced with unraveling a dark map. Thomas is up to his old pranks again at the Lost Academy when he is whisked back to the Beyond, engaging in a wild adventure with Umbrey, Porter, Mudge, and Willa to save Aquat and the Five Kingdoms from Salamaine's Curse.
Facing scavengers, undertoads, impenetrable ships, and the evil Keegan, will the Sword of Five Kingdoms and Thomas's skill to make maps come alive save them this time, or will they run out of time?
When & Where

Beacon Falls Town Hall Assembly Room
10 Maple Ave
Beacon Falls, CT 06403


Saturday, November 2, 2013 at 11:00 AM (EDT)
Add to my calendar
Visit with Author V.L. Burgess on Saturday, November 2, 2013