Event Information
Refund policy
Refunds up to 7 days before event
Eventbrite's fee is nonrefundable.
Visit the Wenham Museum this summer! We're ready to welcome visitors in the age of COVID-19 with an updated gallery experience.
About this event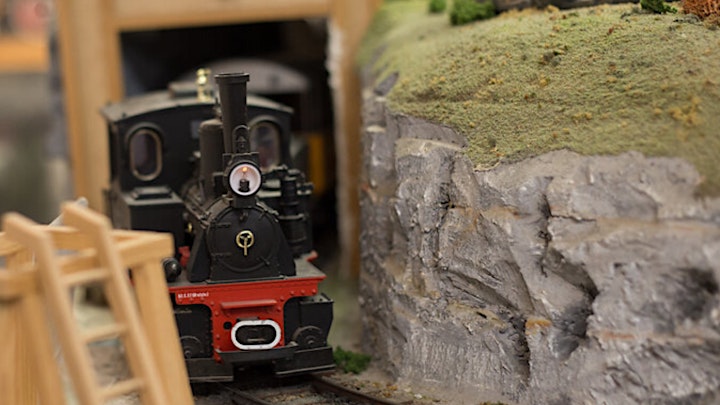 All those interested in visiting the Wenham Museum (including Members) are required to reserve tickets in advance. Tickets will not be available at the door. Timed ticket entry ensures that we can maintain social distancing between groups within the building and perform additional disinfecting in addition to our already robust cleaning practices.
Masks are required inside the Wenham Museum per Massachusetts guidelines for all visitors aged 3 and up and may be worn in the caregiver's discretion for those aged 2 and up. Masks are not required for children under 2. Please also note the details of our Inclement Weather Policy, located at the bottom of this section.
NOTE: If you are unable to buy tickets but it looks like tickets should be available, it may be because the number of tickets you want exceed the number of tickets that are left for that time slot.
To ensure the safety of all visitors as well as our staff and volunteers, the following adjustments have been made to the visitor experience:
Each party visiting the museum will be given an interactive basket of hands-on and minds-on activities for use by your party during your visit. Items in the basket are cleaned and sanitized daily for the following day.
The following galleries and spaces are open to the public within the museum: first floor galleries, train gallery, Family Discovery Gallery, Claflin Room and Gerrish Room (first floor of the historic house), and Burnham Hall.
The following hands-on items within the museum are temporarily unavailable due to the challenges in cleaning and sanitizing: downstairs train table, play "store" in the Family Discovery Gallery, in-gallery picture books, and dress-ups. Hands-on play food and other items for imaginative play are included in the interactive basket mentioned in the first bullet point.
We ask each party/family group visiting the museum to pay a $5.00 COVID-19 fee that helps defray the additional costs associated with cleaning and sanitizing at this time.
Library passes and reciprocal admission privileges are being honored during this time.
If you must pay for your reservation with cash or check, please contact Visitor Services at (978) 468-2377, ext. 113 during business hours.
Other temporary changes to our normal operations are as follows:
Birthday parties, group visits, school field trips, and tours of the Patton Family Archives are not available at this time.
Expanding our operating hours will require more donations to support staffing, utilities, and exhibit and program supplies. Limiting visitors to promote public health reduces the amount of admission revenue available to the museum to fund operations. In a typical year, admissions, memberships, and shop sales provide just over 30% of the museum's funding. Your donation makes the difference! Make your donation online at wenhammuseum.org/donate.
INCLEMENT WEATHER POLICY (Updated Dec. 4, 2020)
In the event of current or forecasted inclement weather, the Wenham Museum may need to close its galleries and gift shop. All weather-related closings will be posted on the museum's website at wenhammuseum.org/visit and within the red information bar located at the top of the website. Closures will also be posted on the museum's Facebook page at Facebook.com/WenhamMuseum.
The Wenham Museum will be making decisions regarding weather-related closure independently this season. (In prior years, the museum followed the local school district. Due to remote and hybrid learning this year, we do not believe that practice applicable.)
If the museum needs to close due to weather, the museum will contact all reservation holders impacted by the closure. All reservations will be refunded or rescheduled. Questions? Please contact Visitor Services at info@wenhammuseum.org or by phone at (978) 468-2377, ext. 113.
Location
Refund policy
Refunds up to 7 days before event
Eventbrite's fee is nonrefundable.