Visit the ESB Mexican American Cultural Center! Our gallery will reopen to the public on July 2nd, 2021 for visits by reservation only.
About this event
***Don't see a specific date in August? Don't worry, we'll be adding more dates!
Time slots contain one (1) ticket for each 30 minute slot. One ticket is good for you and your entire group. You do not need to purchase multiple tickets for each person in your group, but groups are limited to ten (10) guests per slot. Please reach out if you have questions or concerns about reservations!***
Las franjas horarias contienen un (1) ticket por cada franja horaria de 30 minutos. Un boleto es bueno para ti y para todo tu grupo. No es necesario comprar varios boletos para cada persona en su grupo, pero los grupos están limitados a diez (10) invitados por reserva. Comuníquese con nosotros si tiene preguntas o inquietudes sobre las reservas.***
Schedule your visit to the exhibit! For questions, email olivia.tamzarian@austintexas.gov.
* Masks and social distancing while visiting the MACC are strongly encouraged (Se recomienda encarecidamente el uso de máscaras y el distanciamiento social durante la visita al MACC).
* Please complete this COVID questionnaire 24 hours before your visit (Complete este cuestionario de COVID 24 horas antes de su visita): COVID Questionnaire 2021 COVID Cuestionario2021
*EACH PERSON ATTENDING MUST COMPLETE THIS FORM*
* CADA PERSONA QUE ASISTA DEBE COMPLETAR ESTE FORMULARIO *
"Colores de mi Alma" Colores of My Soul, by Amado Castillo
The pieces inspired in the "Colores de Mi Alma" exhibit are inspired by Austin's Eastside, Animal Wildlife, Tejano Musicians, and Latino Community Leaders. The colors represent the vibrancy and passion I feel in my soul for art. I am beyond grateful for the opportunity to share my vision and life's work with you all. A huge thank you to the ESB MACC for hosting my artwork. - Amado Castillo III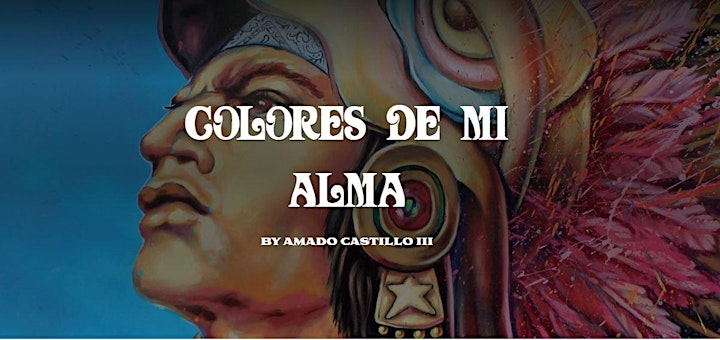 Organizer of Visit the MACC Gallery: Amado Castillo Painting Exhibit