Multiple Dates
Visit the homestead of Salem Witchcraft Victim Rebecca Nurse- June
Sales Have Ended
Ticket sales have ended
To ensure proper capacity regulations on site, we are selling timed entry windows every 30 minutes, so please make sure you chose the correct time slot. Early entries and late arrivals will only be honored subject to availability, but are NOT guaranteed. Any questions please call (978)774-8799. In adherence with state law and to protect the safety of visitors and staff, face coverings that cover the nose and mouth are required at ALL times while on site, the only exceptions include children under the age of 2 and those unable to wear a mask or face covering due to a medical condition. PLEASE read the full list of COVID visitation information before purchasing tickets: RebeccaNurse.org/visitor-information/tour-information/
Sales Have Ended
Ticket sales have ended
To ensure proper capacity regulations on site, we are selling timed entry windows every 30 minutes, so please make sure you chose the correct time slot. Early entries and late arrivals will only be honored subject to availability, but are NOT guaranteed. Any questions please call (978)774-8799. In adherence with state law and to protect the safety of visitors and staff, face coverings that cover the nose and mouth are required at ALL times while on site, the only exceptions include children under the age of 2 and those unable to wear a mask or face covering due to a medical condition. PLEASE read the full list of COVID visitation information before purchasing tickets: RebeccaNurse.org/visitor-information/tour-information/
This summer come visit the Rebecca Nurse Homestead; the only home of a person executed during the Salem Witch Trials open to the public.
About this event
The 17th century homestead sits on 25+ beautiful acres in the heart of what was known as Salem Village in 1692 (today the town of Danvers). The circa 1678 house was occupied by Rebecca Nurse and then members of the Nurse family until 1798. It was from this home that 72-year-old Rebecca Nurse was arrested on the charges of Witchcraft in March of 1692. She was the oldest woman accused, and executed during the Salem Witch Trials.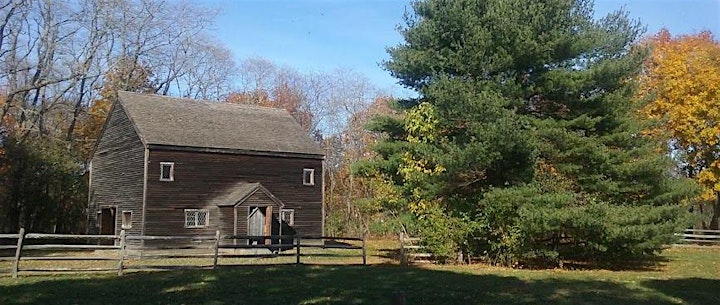 Visit the Meetinghouse, which was a built for the PBS mini-series, Three Sovereigns for Sarah; the true story of Rebecca Nurse and her two sisters, all accused of witchcraft in 1692. This meetinghouse is an exact replica of the 1672 Salem Village Meetinghouse where many of the early hearings of suspects such as Tituba took place.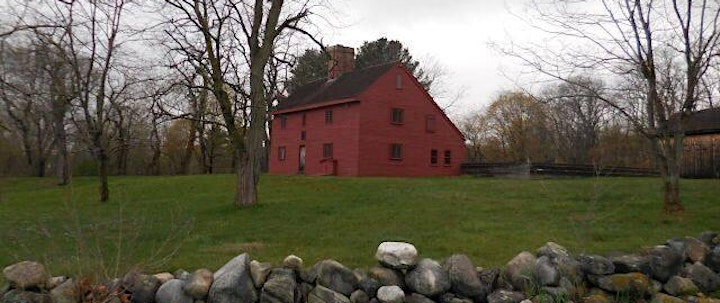 Follow the tree lined path to the back of the property to the ancient Nurse Family Cemetery. It has been a longstanding family tradition that Rebecca's son and husband retrieved her body after her execution and secretly buried it here. A monument with a poem by John Greenleaf Whittier was erected in 1885 to commemorate her. In 1992, 300 years after his wrongful execution, another victim of the Hysteria, George Jacobs, was buried here after being found on his former property in a lone unmarked grave. He remains the ONLY known burial site of anyone convicted of witchcraft during the Salem trials.
To ensure proper capacity on site, we are selling timed entry slots every 30 minutes , so make sure to choose the correct time slot. You may check in as early as your ticket time and stay on the site for as long as you choose. This is just to help reduce overcrowding on site and improve visitor experience.
Please read our COVID guidelines for visitation HERE before purchasing tickets. These are subject to change based on Massachusetts regulations, so please check for updates in the days leading up to your visit.
Organizer of Visit the homestead of Salem Witchcraft Victim Rebecca Nurse- June
The Danvers Alarm List Company is a registered 501(c)(3) non-profit organization that owns and operates the Rebecca Nurse Homestead, a historic house museum in Danvers, MA. We are an entirely volunteer group of 18th century living history reenactors that portray the militia, minute and alarm companies of Danvers and surrounding communities, as they existed in the 1774-1775 timeframe.