Multiple Dates
Visit Qualia Contemporary Art at 328 University Avenue, Palo Alto
Visit Qualia Contemporary Art at 328 University Avenue, Palo Alto, CA
About this event
Qualia Contemporary Art is pleased to present Resonance, a group exhibition curated by Xiaoze Xie and featuring works by Terry Berlier, Paul DeMarinis, Guillermo Galindo, and Hu Xiangcheng.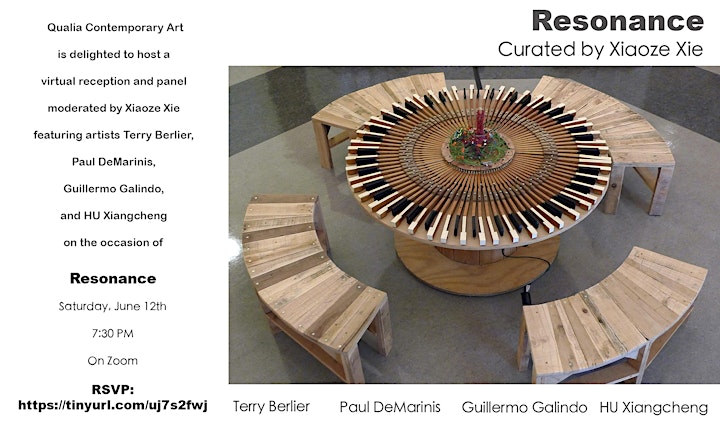 Resonance demonstrates the connection between sight and sound in contemporary art. The exhibition explores the transformative relationship between visuals and audio, sparking new meanings that reverberate between and beyond each work. It comprises an innovative and provocative array of pieces spanning mixed-media installation, sculpture, works on paper, and video. Many works also contain performance and time-based elements.
Resonance is open to the public from June 3 through July 30, 2021, with a Zoom opening celebration hosted on June 12, at 7:30 pm PST.
Organizer of Visit Qualia Contemporary Art at 328 University Avenue, Palo Alto