Book your ticket to visit Camron-Stanford House!
About this event
A visit to the Camron-Stanford House is a step back in time. Our self guided tour will lead you through our period rooms, each decorated in 19th century fashion. Along the way you will learn about what it was like to live in this house during the 19th century, and about some of the people who called Camron-Stanford House home.
Continue your visit in our lower exhibit gallery to learn more about life in Oakland and California during the 19th century. Exhibits rotate throughout the year.
Currently on Exhibit: Tattooed and Tenacious: Inked Women in California's History
----
Ticket Includes:
Self Guided Tour
Lower Exhibit Gallery
Not valid for private docent tours or other special programs or events
----
Current Museum Hours
The Camron-Stanford House is currently open on Sundays from 11am-3pm. You may arrive any time on the date of your ticket.
----
Accessibility
The Camron-Stanford House was built in 1876. Unfortunately we are not ADA accessible. The lower exhibit galleries are accessible to all. The self-guided tour will require use of stairs. For those unable to traverse stairs, we have available a full 360 degree virtual tour. Please inquire with a volunteer for access to the virtual tour on site. For further accomodations or questions, please do not hesitate to reach out to us.
----
COVID 19-UPDATE
Makes are required for all visitors while inside the Camron-Stanford House, regardless of vaccination status. No exceptions will be made to this policy. This includes children over the age of 2.
Camron-Stanford House reserves the right to make amendments to the mask policy at any time. Please be sure to follow directions of on-site signage, staff, and volunteers at all times.
Please stay home if you are feeling unwell. We are happy to rebook any purchased tickets.
Restrooms are available, please remember to wash your hands and make use of hand sanitizer available throughout the museum.
Please be mindful that others' comfort levels may be different from yours, and respect the space of others around you.
---
Contact Us:
Museum Website: www.cshouse.org
Email- office@cshouse.org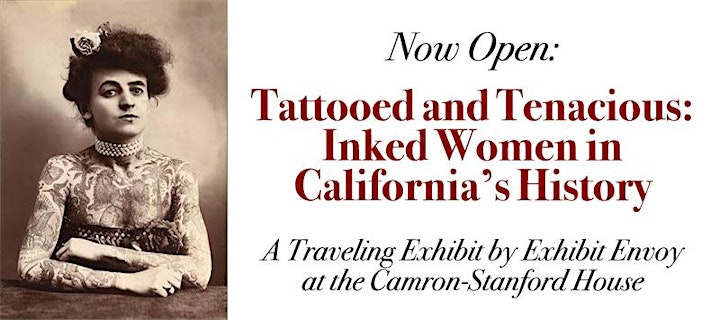 Organizer of Visit Camron-Stanford House
The Camron-Stanford House is the last of the beautiful 19th century mansions that once surrounded Lake Merritt and was the home to five influential families before becoming the first museum in the City of Oakland.
The restored home helps visitors time travel to the 1880s and enter meticulously recreated living spaces. In addition, the house presents various exhibits throughout the year that focus on aspects of Victorian life and culture.