Event Information
Location
Waltham Public Schools
617 Lexington Street, Waltham, MA 02452
Waltham, MA 02452
Description
Last year, only 1% of Massachusetts' High School students took AP computer science.

Give an Hour - Change a Life
To celebrate Computer Science Education Week 2016 the MassTLC Education Foundation is partnering with the Waltham Public Schools to inspire High School students and show why coding matters.
Dec 5,6 or 8 - Join a High School Computer Science class
Technology Professionals are wanted to talk with students during Computer Science class from 11:30 - 12:30. Speakers provide them with an overview of the education and training required for their profession, their day-to-day responsibilities and show how technology is used to create products and solve problems.


Sign-up.
We will do the rest!
Logistics
Recruit three to ten co-workers. Anyone who wants to make a difference is welcome! Software developers, marketing, sales, recruiting etc.. can all bring high-tech careers to life and encourage students.
Company Teams: One person signs up as the primary contact, and then receives an email to use to invite co-workers to register as team members.

Wear team t-shirts and bring company logo items.
Donate
Prizes for class competitions & funding for Waltham after-school computer clubs.
All donations to the MassTLC Education Foundation will be doubled through a state matching grant.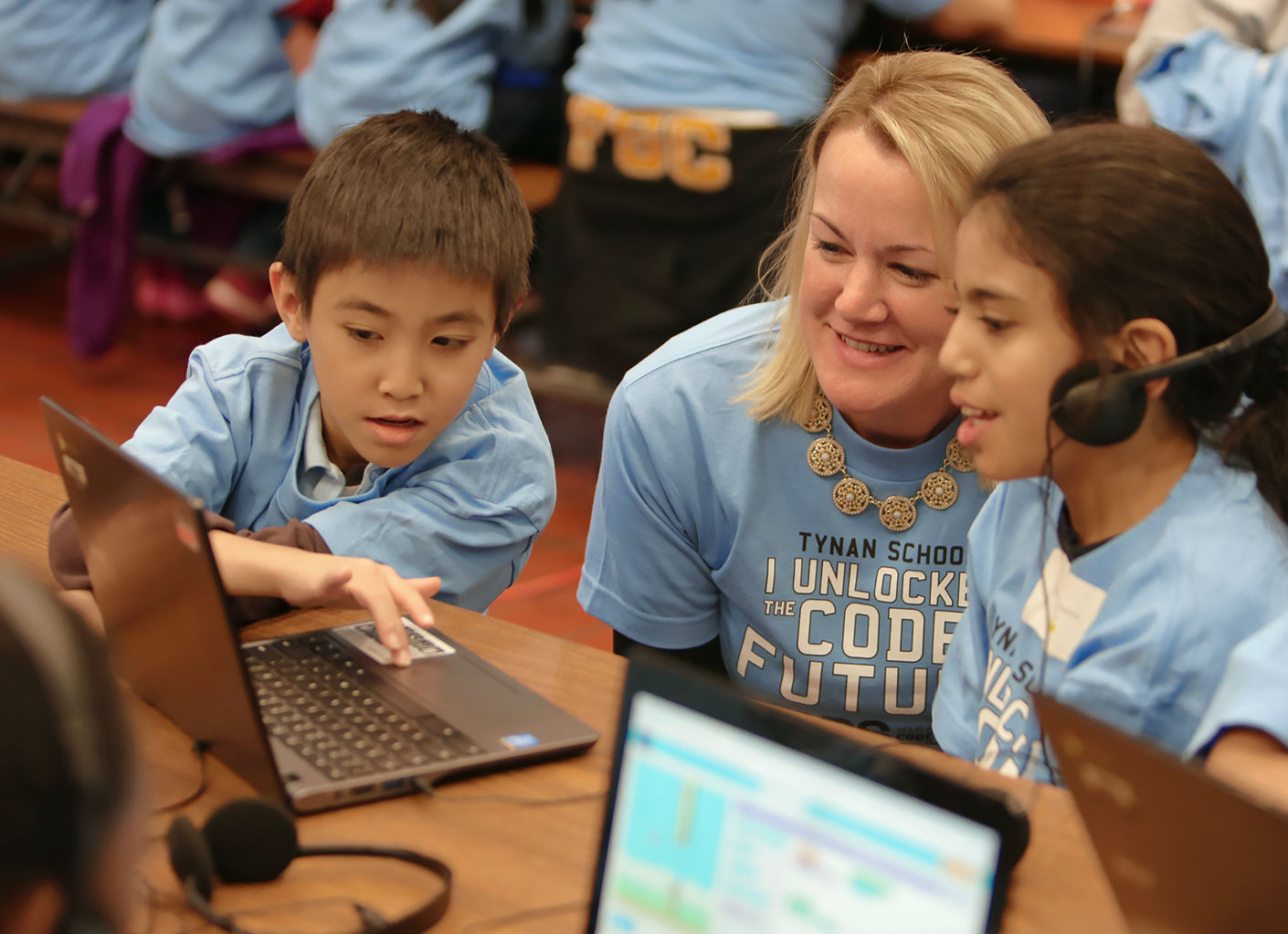 Kolleen, Microsoft Civic Tech Engagement Manager, working with students from the Tynan School.



Questions?
Email Shereen@MassTLC.org or go to www.MassTLCef.org to find out more.
Promote
To stay in touch, follow us at #CSedweekMA and we will add your company logo to our website!

Partners
Governor's STEM Advisory Council, MassCAN, Code.org, Microsoft TEALS and the Commonwealth Alliance for Information Technology.
Date and Time
Location
Waltham Public Schools
617 Lexington Street, Waltham, MA 02452
Waltham, MA 02452