About this Event
Join us this fall at the VisionServe Alliance Executive Leadership Conference—a new kind of conference designed to foster participant involvement and spark creativity. All leaders involved in the provision of service to or with people with blindness or low vision are invited to participate. The format will encourage conversation, planning, and action on a range of topics and initiatives that will impact the future of blindness and low vision.
Visit this link to book your room in the conference hotel, the Georgian Terrace, at a special group rate of $189.00 per night: https://book.passkey.com/event/49673092/owner/1386/home
Who should come to the Executive Leadership conference?
Any leader who is a stakeholder in providing services for the blind and visually impaired nationwide in the areas of education, rehabilitation, employment, medical, technology and social services for people of all ages who are blind or have low vision.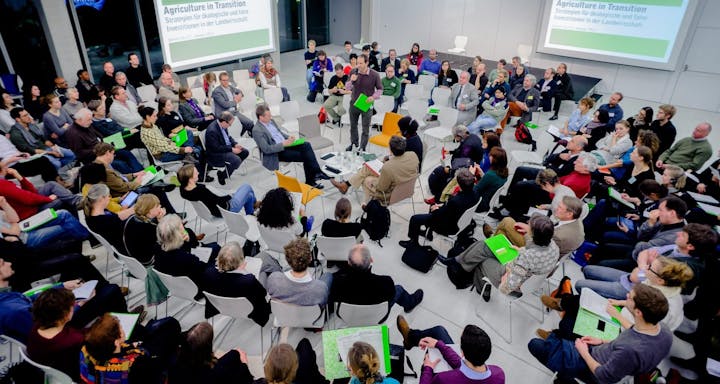 What's different about this year's conference?
This year's annual event will incorporate a new, innovative format called Open Space Technology and will be open to more than just VisionServe members to attend.
Through facilitation support, the participants will be the ones to generate the program and structure the schedule for each day to spur action around the future of blindness & low vision among leaders, stakeholders, and clients across sectors.
What topics will be discussed?
Participants will actually be the ones to determine the topics for the discussion groups, so come prepared to suggest a topic! Here are some ideas:
-Are public and private education resources meeting the needs of students?
-What are the emerging challenges and solutions in employment?
-How can we significantly enhance the resources for training and support for seniors?
-What can be done to assure access to all digital information including government websites, applications and voting processes?
-How can we improve care for our veterans through care partnerships with the private sector?
When are the key networking activities at the conference taking place?
The Executive Leadership Conference will have plenty of activities for you to network. Here are some of the sessions you should be sure not to miss:
-Welcome Reception (Sunday, Nov. 3 from 6:00 – 8:00 pm)
-Networking lunches on Monday and Tuesday (from noon – 1:30 pm)
-Dine-Around (Monday evening from 6:30 pm)
-Awards Dinner (Tuesday evening from 6:30 pm)
-Optional Tour of the Center for the Blind and Visually Impaired, Atlanta (Wednesday from 11:00 am – 1:00 pm)
Read the full Draft Agenda for the conference HERE
Online registration closes Thursday, October 3rd. Click the green box in the upper right-hand corner of this page marked "Register" to register to attend.
On-Site check-in for the conference will begin on Sunday, Nov. 3, 2019 at 3:00 PM EST. Onsite registration is subject to additional fees and is available only until maximum capacity is reached.
To book your hotel room and view special group rates at the conference hotel (the Georgian Terrace) as well as several overflow hotels, visit our website: https://visionservealliance.org/conferences/
Thank you to this year's Conference Co-Hosts and Sponsors: