Description
JEWISH FEDERATION OF GREATER HARTFORD PRESENTS
VISIONS
My Secrets for Winning Jewishly
With David Benedict
Director of Athletics, University of Connecticut
Second Generation Football Player and Coach
---
David Benedict joined UCONN as Director of Athletics in March 2016. Benedict has a national reputation for developing well-rounded student-athletes while setting and achieving aggressive goals for team success, donor engagement and sound fiscal management.
Benedict's previous athletic positions include Chief Operating Officer for the athletics department at Auburn University; Deputy Athletic Director at Minnesota (2012-14); and leadership positions at Virginia Commonwealth (2010-12), Long Beach State (2007-10), and Arizona State (1996-2006). He also has private sector experience, having served as Senior Vice President of Scottsdale Healthcare Foundation (now HonorHealth Foundation) from 2006 to 2007.
A second generation football player and coach, Benedict has a passion for athletics of all types, as you'll find if you follow him on Twitter at @UConnHuskyAD. The father of twin boys, Jake and Sam, he is married to the former Lisa Zeis, a four-time All-American and two-time National Champion in gymnastics at Arizona State. Benedict is a native of Tempe, Arizona, and a 1995 graduate of Southern Utah, where he was a linebacker on the football team. Benedict earned a master's degree from New Mexico Highlands in 1996, where he also was a graduate assistant football coach.
---
2018 VISIONS CO-CHAIRS
Jay Gershman, Jonathan Hoffman,
Ron Schlossberg and Sid Ulreich
2018 CAMPAIGN CHAIR
Laurie Mandell


GENERAL CAMPAIGN LEADERS
Cary Lakenbach | Chair of the Board
Dana Keller | Women's Philanthropy Chair
Daniel Schwartz | Business Partnership Chair
Howard Sovronsky | President and CEO
Simi Benita | Director, Business Partners and Affinities
---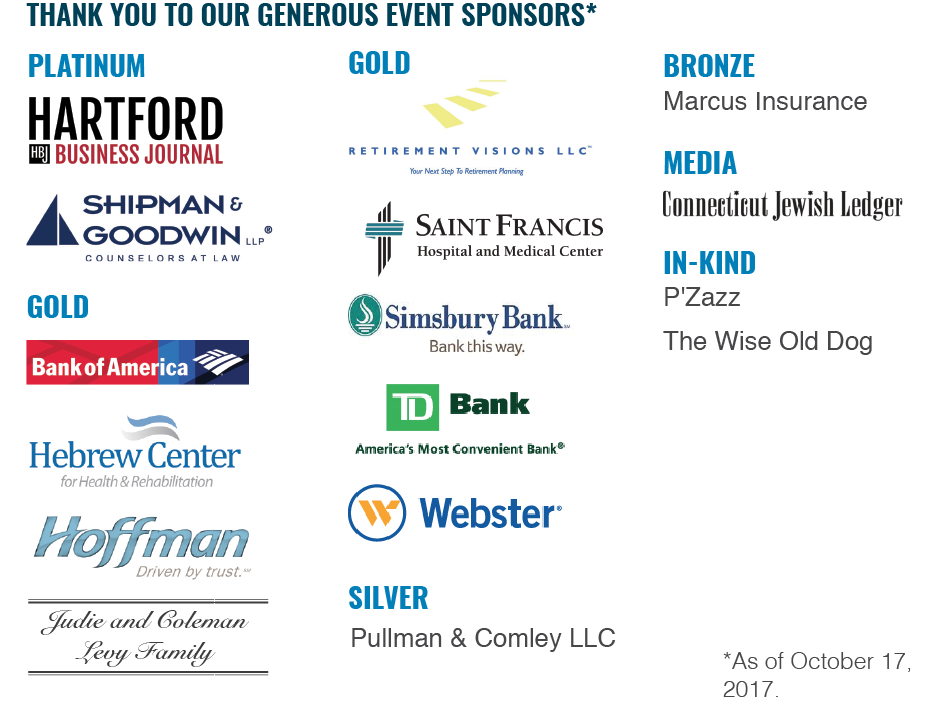 Table Captains
Harris B. Appelman
Stephen Bayer
Stuart Bernstein
Michael N. Cohen
Harry H. Davidson
Ira G. Feigenbaum
Seth Feigenbaum
Michael Fish
Joe Fox
David B. Gelles
Jay Gershman
Richard Glassman
Daniel Gottfried
Jonathan A. Harris
I. Bradley Hoffman
Jeffrey Hoffman
John Kaufman
Neil Kochen
Dane R. Kostin
Coleman B. Levy
Eric Maurer
David R. Miller
Isaac Moss
Steven Neiditz
Greg Patchen
Jeremy Pava
Nathaniel B. Pava
Lee D. Pollock
Richard C. Robinson
David B. Rosenthal
Robert A. Roth
Ronald B. Schlossberg
Scott Selig
Mark J. Seltzer
Matthew Seltzer
Gary S. Starr
Brett Wasserlauf
Howard N. Weiner
Robert K. Yass
Eric M. Zachs
Henry M. Zachs