VisionFest 2.0 - FA at the Viaduct

Saturday, September 12, 2015 from 7:00 PM to 10:00 PM (PDT)
Event Details
IMPORTANT NOTE: Free tickets are sold out. You can still obtain a ticket by making a donation of any amount. However, we suggest a donation of $20 per person, which provides the following:
- A year of FA membership.
- Priority access to the event (guaranteed entrance as the event is oversold and priority seating)
- VIP wristband to enjoy the full menu of items provided by Mexicali Taco Co.
- Entry into our drawing to win 2 free tickets to a private and VERY secret new screening!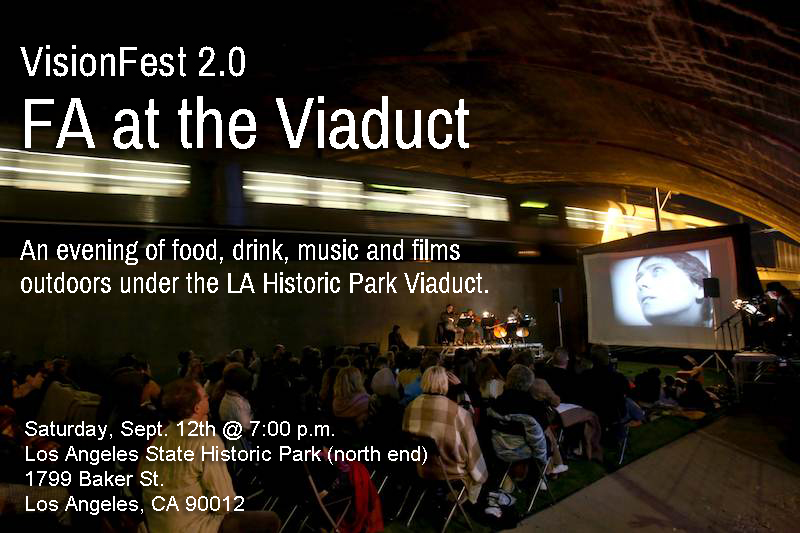 Presented by Filmmakers Alliance, Shutterstock, ABS Payroll, WGAW, SAGIndie, FilmLA, Final Draft, Blackmagic Design, The Director List and the California Parks Department.
An outgrowth of our wildly popular short film screening series (usually held at the awesome Echo Park Film Center), Filmmakers Alliance is hosting a larger screening in conjunction with the California State Parks Department OUTDOORS under the LA State Historic Park VIADUCT (at the north end of the Los Angeles State Historic Park).
There will be a reception prior to the screening with musical guest BLACKWELDER - along with delicious food and drink, of course. ALL filmmakers will be in attendance and available for a brief discussion after the screening of each film. 
The event is free, but donations are accepted! Plenty of free parking available along the entrance to the Los Angeles State Historical Park.
VisionFest 2.0 - FA at the Viaduct
Saturday, September 12th @ 7 p.m.
Los Angeles State Historic Park (north end)
Preceded by a musical performance by BLACKWELDER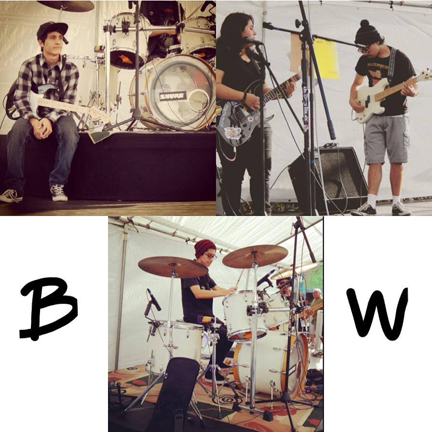 The Film Program:
Touch (13 min)
Directed by: Jen McGowan  Written by: Colin Pink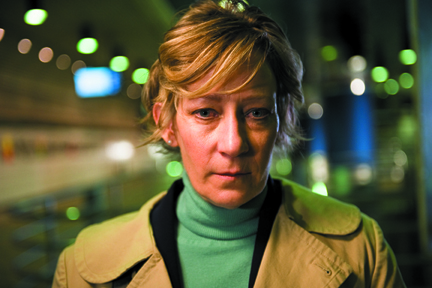 An ode to city life, Touch explores themes of isolation and the universal need for community when two strangers make the most important connection of their lives while waiting for a train.
Charlotte (11 min)
Written and Directed by: Angel Kristi Williams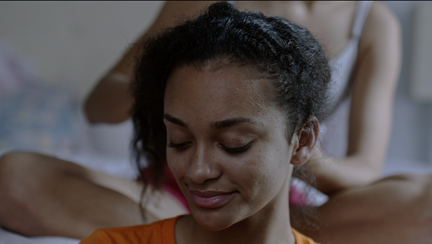 When her new friend Charlotte wants to play house, Alex innocently plays along and develops feelings she doesn't understand.
Unspoken (10 min)
Written and Directed by: George Zaverdas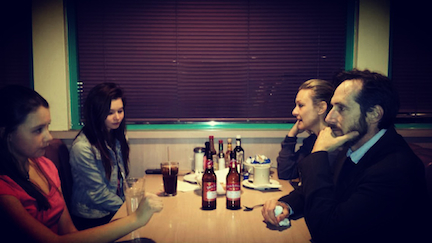 A glimpse of an American family, in a moment of tension and crisis, struggling under the weight of a deep dark secret.
Death, Taxes and Apple Juice (8 min)
Directed by: Tamar Halpern  Written by: Tamar Halpern, George Roth III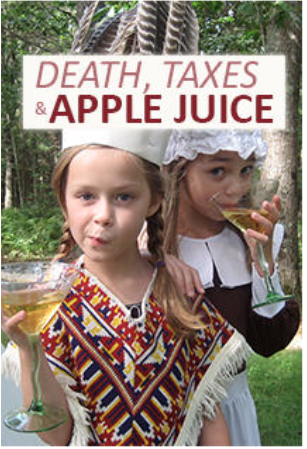 Two little girls file their taxes while having an existential crisis.
All Of Your Favorite Shows! (5 min)
Written and Directed by: Danny Madden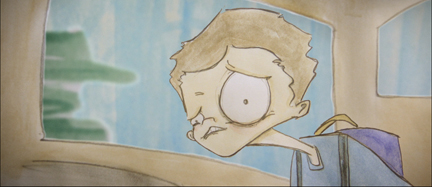 Anything you wanna watch in the palm of your hand! Crazy convenient...crazy.
Pink Grapefruit (11 min)
Directed by: Michael Mohan  Written by: Chris Levitus, Michael Mohan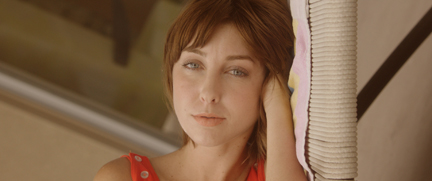 A young married couple brings two of their single friends out to Palm Springs for a long weekend. It does not go as planned.
Total running time: 58 min
Generously sponsored by the following:
When & Where

Los Angeles State Historic Park
1799 Baker St.
Los Angeles, CA 90012


Saturday, September 12, 2015 from 7:00 PM to 10:00 PM (PDT)
Add to my calendar