About this Event
VISIONARY ACADEMY is a day of transformation, healing, and expansion for heart-centered entrepreneurs, conscious leaders, and women on a mission for positive change.
Imagine a day of healing, leadership workshops, personal growth, and sisterhood.
Network with some amazing, high-vibrational women, take a dance class, learn from some expert speakers, and leave feeling a strong and brilliant energy shift!
There are three tracks at Visionary Academy:
Business + Branding
Empowerment + Self Care
Healing + Spirituality
Visionary Academy is a one of a kind experience coming to the Miami area, New York, Los Angeles, and London. Limited space! Buy your tickets in advance as this will sell out.
VIP VISIONARIES TICKET:
Our VIP Visionaries are ladies who are ready to step their transformation to the next level. Limited to only 5 women, the VIP Visionaries will receive:
Visionary Academy Tote Bag + Swag
Exclusive VIP Workshops
Make Up Touch Up + Day Long Pampering in the VIP Room
Branding Headshots
Creative Visionary Digital Download (meditations, workbooks and more)
1 Year Membership to Soul-Guided by Suki Eleuterio
Schedule
9:15 a.m. - Registration
9:30 a.m. - Welcome and Introduction (Suki Eleuterio)
9:45 a.m. - Keep it Moving! A Strong Girl's Guide to Moving On (Michelle Dempsey)
9:45 a.m. - Embrace Your Inner Techie: Taming the Technology Goliath (Allison Ronis)
9:45 a.m. - How to Be a GRATITUDE Gangsta (Vismaya Rubin)
10:30 a.m. - Step Up Your Magic: Awakening to Your Big Vision (Suki Eleuterio)
10:30 a.m. - Journey to Your Authentic Self (Karen Bryce)
10:30 a.m. - Hypnotherapy to Manifest Your Desires (Natalie Hatjes)
SCHEDULE
11:15 a.m. - Progressive Intention: Aligning Your Conscious Business (Safa Bee)
11:15 a.m. - Girl, You've Got This! Rebuilding Yourself From the Ground Up (Amy Ellowitz, MSW)
11:15 a.m. - Womb Wisdom (Samantha Wilson)
11:15 a.m. - It's Shine Time! Activate Your Voice (Shannon Shine)
12:00 p.m. - Music by Indivinity Productions
12:00 p.m.- Branding Your Holistic Business (Arianne Traverso)
12:00 p.m. - Healthy Selfishness (Giorgina Liguori)
12:00 p.m. - Healing Emotional Trauma (Teri Angel)
12:15 p.m. - Empowered Women, Empower Women (Shante' Haymore-Kearney)
12:45 p.m. - The Buddha Brain Breakthrough (Niko Burkhardt)
12:45 p.m. - Sound Healing (Sheri Kaplan)
1:00 p.m. - The Event Maximizer: Six steps to grow your business (Karla Merrell)
1:15 p.m. - JourneyDance: Courage to Change Workshop (Paty Mariposa)
1:30 p.m. - MORPH Into a Higher Frequency (Audrye Arbe)
* VIP Workshops to be announced.
* Schedule subject to change.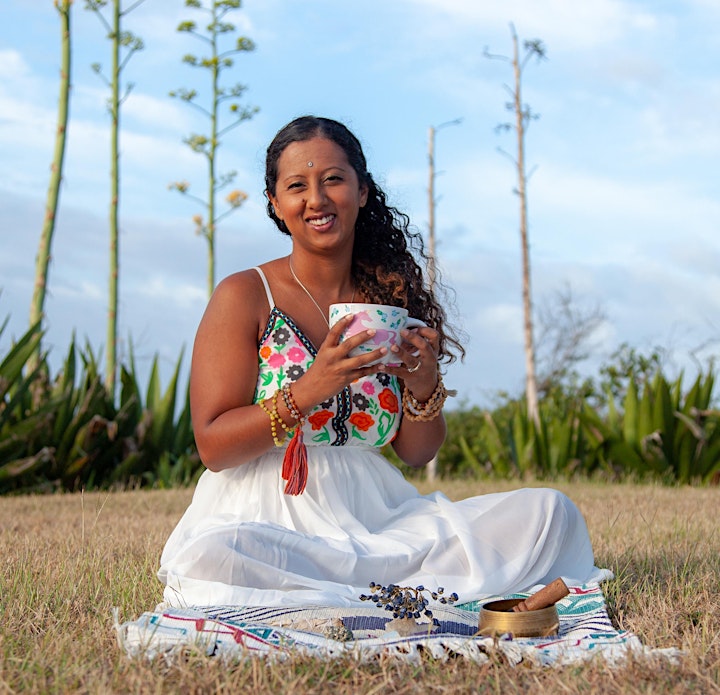 About Suki Eleuterio
Suki Eleuterio is a lightworker, spiritual coach and business and branding superstar. Her mission is to connect with high-vibrational leaders all over the world and empower them to follow their soul-guided mission.
Suki coaches her clients to elevate their businesses AND lives by stepping more fully into their creative vision. She has worked with international companies, startups and entrepreneurs to help launch, build, and strategically boost their online presence.
An avid writer, Suki's work has been published in The Huffington Post, MindBodyGreen, Yoga Lifestyles, Thrive Global, Medium and other publications.
Her first book, She Loved Herself, was in the top ten digital downloads on Amazon in the category of Personal Development and Spiritual Transformation. The book is a collection of stories by women sharing from their hearts what it truly means to love yourself. Suki is passionate about creating space and giving women a platform for self expression and healing.
Sookton.com, her blog, has won local and national awards including best inspirational blog from the South Florida Bloggers Union and best blog from the National Federation of Press Women.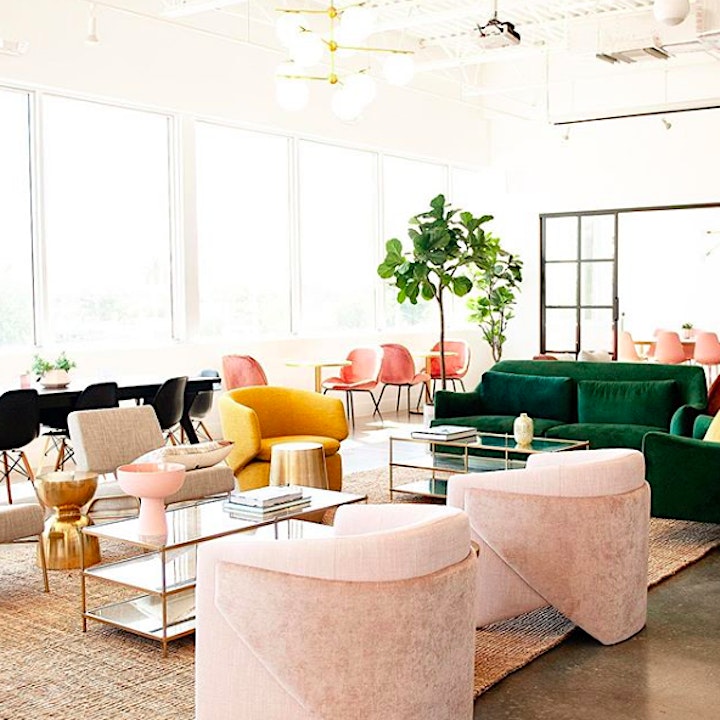 About The Emery
The Emery is an elegant, co-working space and social club for women located in in Hallandale Beach, Florida. The Emery's mission is to be a hub for a woman's professional and personal growth, inspiration and success. The Emery offers its members the opportunity to collaborate, network and learn from other like-minded women. We hold monthly events and workshops featuring experts in a variety of fields and specialties to teach our members important business strategy in areas including marketing, social media and branding. The Emery is the perfect place to meet up with old friends and build new relationships. Whether it's to grab a cup of coffee in our café or mingle at one of our elegant events or workshops, you'll find it easier to get together and build relationships.