Description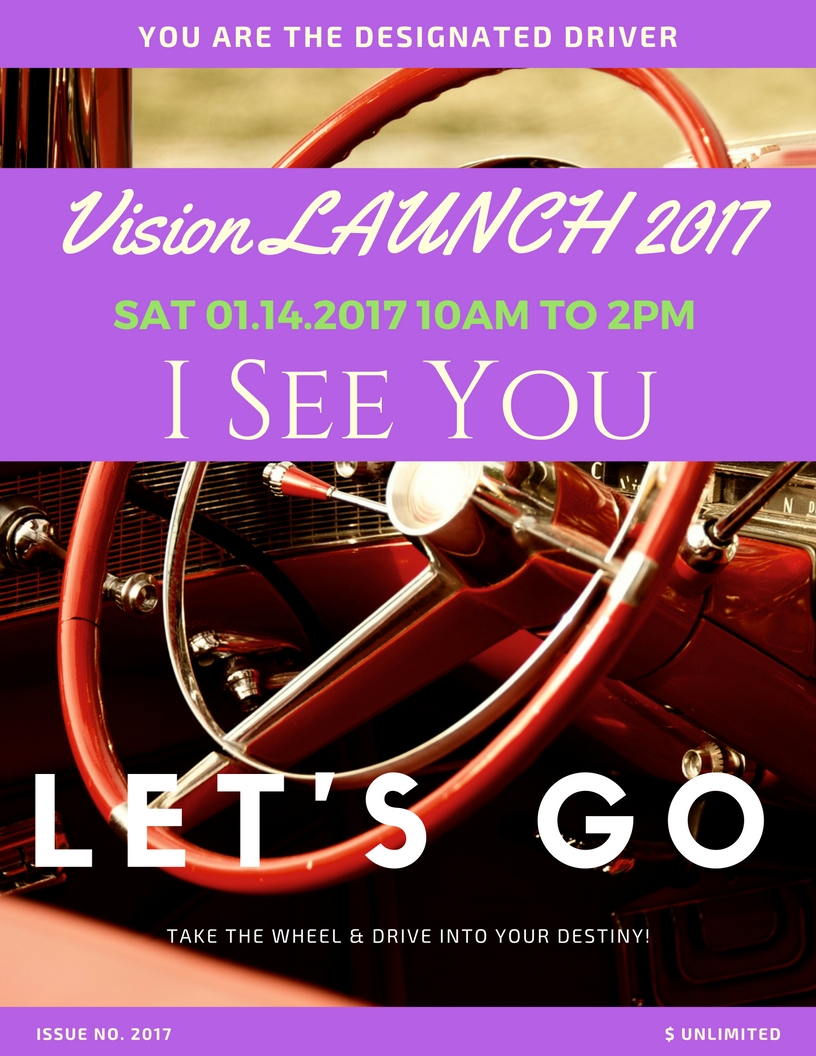 It's time for you to take the wheel of your life so you may drive into your destiny... but you need a clear VISION so you may LAUNCH into the greatness God has for you!
"I See You" working hard and striving for more, wondering when and how things are going to come together. Now let's put all that effort into BOLD ACTION that supports your PURPOSE.
Lynita Mitchell-Blackwell and Dr. Brenda Bronner are teaming up to bring you the Vision LAUNCH 2017 "I See You" Party. Ticket price includes lunch, poster board, pens, markers, and magazines. (And of course you may bring your own!)
We will have motivating words of encouragement and inspiration from both Lynita and Dr. B., testimonials from prior Vision LAUNCH attendees on how the 2015 and 2016 experiences have helped them, and plenty of time for YOU to "write the vision and make it plain" as God has revealed it to you. Join us!