Vision + Goals + Focus: Mid-Year Check-in Workshop
Description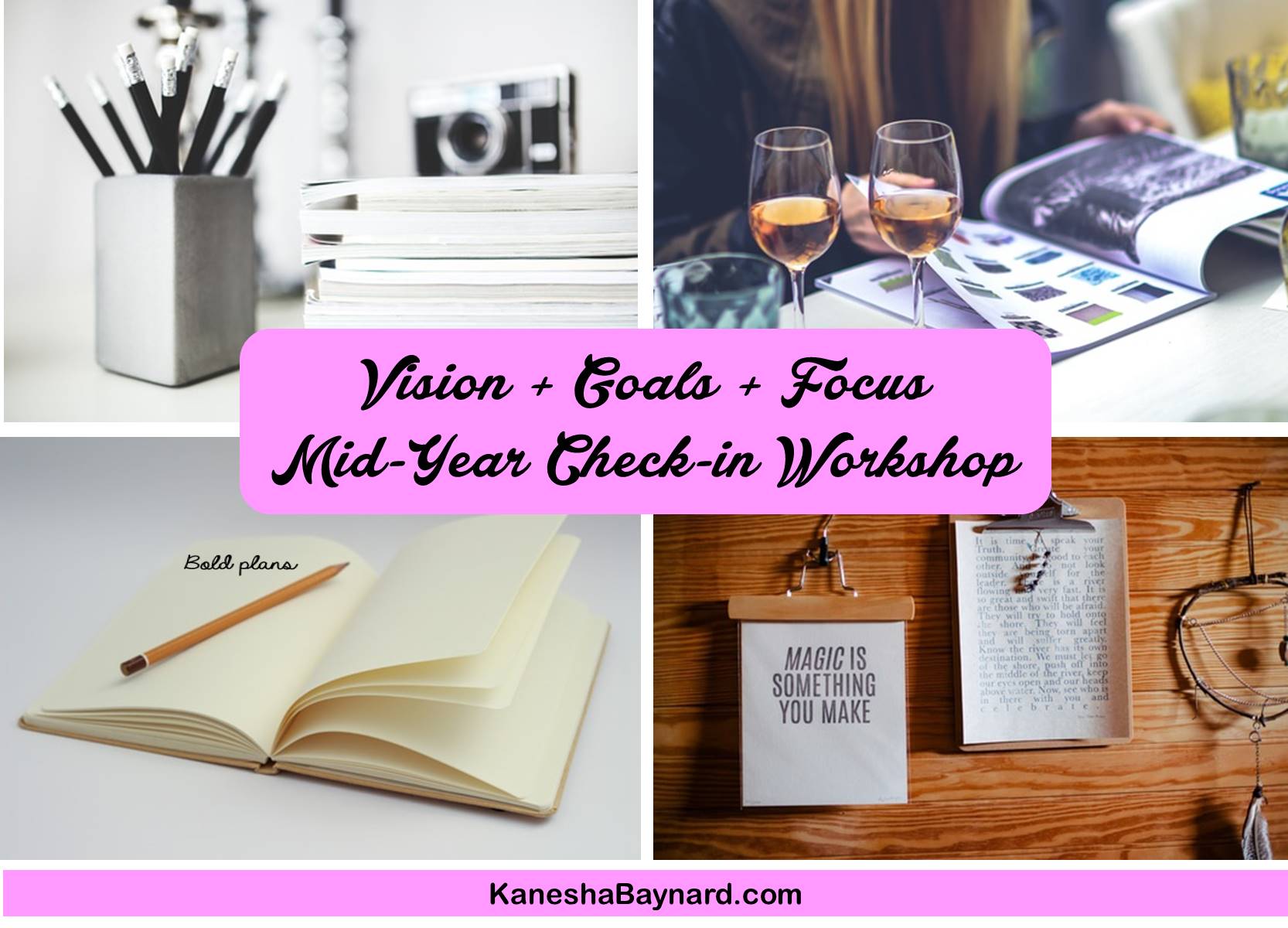 BOLD: bōld /
adjective
standing out prominently; showing an ability to take risks; confident and courageous; having a strong or vivid appearance; fearless and daring; requiring or exhibiting courage; forward and brazen; strikingly different or unconventional; strong or pronounced; prominent
---
Welcome to June!

Join us for a fun evening of:
celebrating the arrival of summer

acknowledging our accomplishments for 2016


sipping delicious beverages

sampling delectable nibbles

connecting with other bold women


---
Details
6-to-12 women


Wine, cheese, and desserts


Discussion about personal successes for 2016
Time during the evening to update or create a vision board


Summer goal journal kit


Option to shop before the event begins



This
Mid-Year Check-in Workshop event is for:
Women who thrive on authentic connections

Women who want to feel empowered

Women who delight in treating themselves to fabulous experiences

Women who appreciate having access to tools for creating (and sustaining) a BOLD life
Date
Tuesday, June 14, 2016

Time
6:30pm - 9:00pm (PDT)
Venue
Gitane, Freedom of Style - Los Altos

334 State St, Los Altos, CA 94022
Investment
$25 (+ Eventbrite Fees) for one guest

$40 (+ Eventbrite Fees) for guests that register as a pair
Agenda
6:00pm Gitane closes to the public (you will be able to shop if you like)

6:30pm Sign-in and welcome from Kanesha and Shashi Murthy (owner of Gitane) / Goal discussion
7:00pm - 8:30pm Mingle + Enjoy treats + Work on vision boards and goal tools + Connect with each other
8:30pm Wrap up discussion
9:00pm Event concludes



As an author and life coach, Kanesha designs workshops, events, and curriculum for clients to help them:
Show up fully

Celebrate who they are

Create a realistic action plan for their "what's next"
Ask for they want

Use their creativity in all aspects of their lives

Trust themselves better

Navigate big and small transitions

Become their own best friend

Create their boldest lives


Kanesha believes we all have an inner boldness that encourages us to thrive and shine.
Sometimes we forget about this inner boldness. We mute it, keep it quiet, and dismiss those internal bold messages.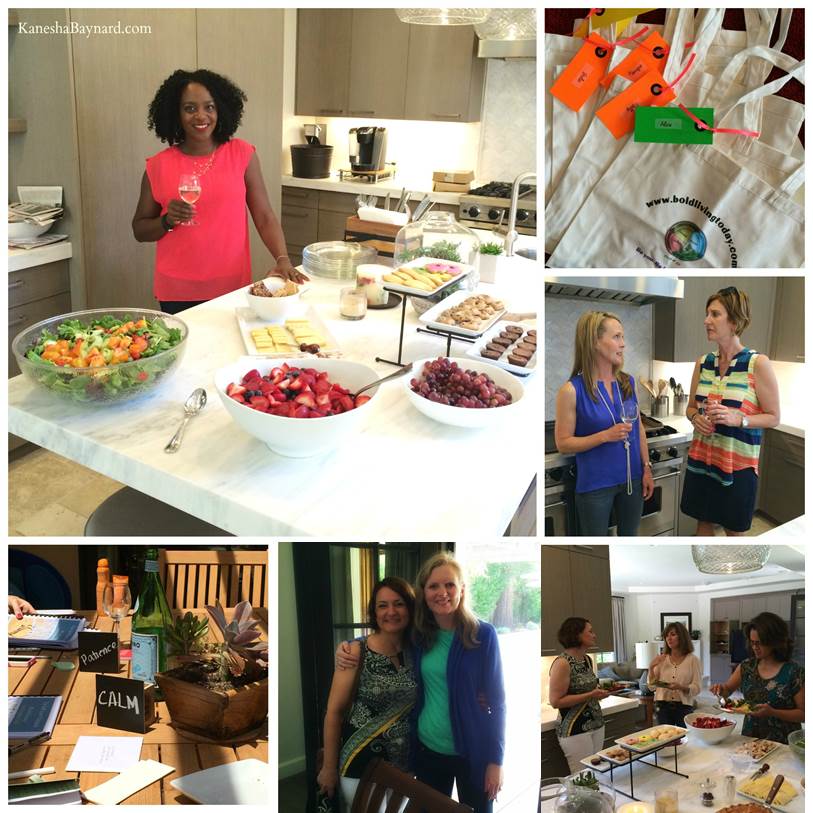 Creating bold events, having people come together, and providing space for quality connections is what keeps Kanesha fueled and replenished. She loves planning amazing activties and providing an environment that's delicious, luxurious, and inspiring!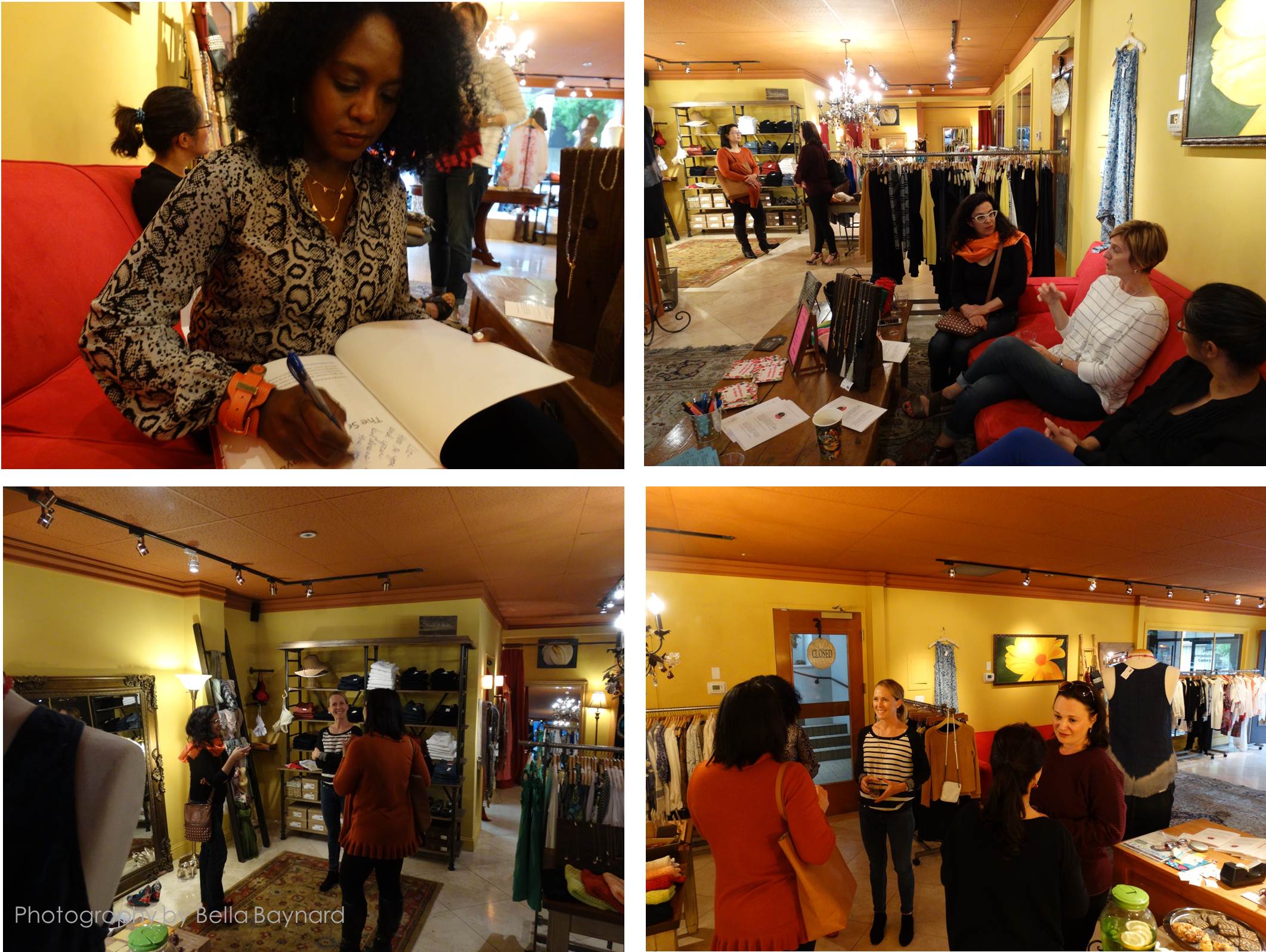 FAQs
Is my registration/ticket transferable?
Yes. Contact KaneshaBaynard@gmail.com to arrange this.
What is the refund policy?
We do not issue refunds.
Will there be a waitlist for this event when it reaches capacity?

There will not be a waitlist for this event. We have designed it to be small and intimate.
I plan to travel to attend this event. Can you recommend a lodging locations and things to do?
Yes! Contact KaneshaBaynard@gmail.com and we will send a travel guide to you.
May I bring a vision board I've already created?
Yes. Feel free to bring it so you can update it or use it to inform your updated vision board.
Do I have to have a vision board that is already created in order to attend.
No. You may create a brand new vision board.
What is the dress code?
How can I add my company to your list of Sponsors?
For sponsor information, email KaneshaBaynard@gmail.com.