Featuring MaryEllen Giombetti, Fitness & Wellness coach - Topic of discussion: Forming wellness goals & vision board
About this Event
After an unprecedented 2020, do you have wellness goals that you hope to achieve but are not sure how to stay on track and make them a reality? A Vision Board can help you identify and maintain your goals and be a great source of inspiration.
Grab your favorite beverage on Sunday March 21, 2021 at 11AM and join WOMEN and MaryEllen Giombetti as she talks about how to create a culture of care that puts your health first and can help you thrive. Then Gina Montgomery will take you through steps to start your very own Vision Board.
A little about our guest speaker, MaryEllen:
MaryEllen Giombetti left a corporate career in public health in 2009 to start EMPOWERED BY MEG with the mission to redefine how folks think about health individually and collectively. She brings a multi-faceted approach to delivering health and wellness solutions to help clients reach their goals.
Health and wellness should be a priority, and MaryEllen strives to make it accessible for all. MaryEllen is a graduate of Syracuse University, an Elite Trainer, Coach and Nutritionist with the International Sports Sciences Association (ISSA) and hold multiple specialty certifications.
Visit MaryEllen's website to learn more about her offerings: http://www.empoweredbymeg.com
Gina Montgomery is a cofounder of WOMEN, Chief of Staff and Business Operations Sr. Manager at Adobe, Inc. She has a Masters in Engineering and a Program Management background that makes her the eternal organizer and problem solver. Gina has always relied on different types of Vision boards to maintain focus on her priorities.
Looking forward to seeing you in March!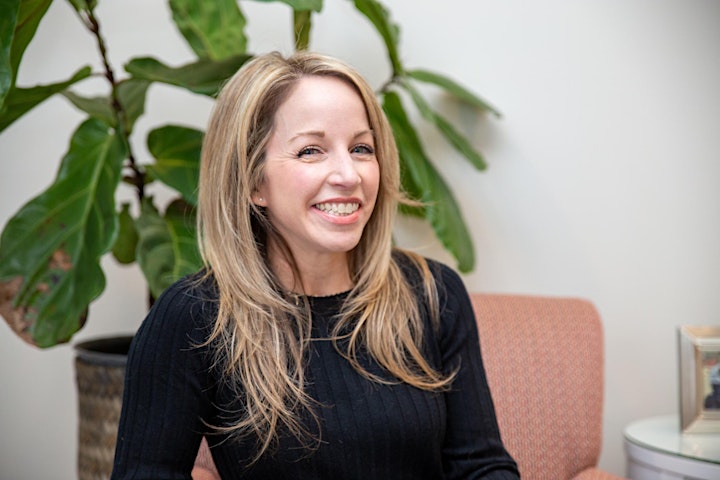 MaryEllen Giombetti www.empoweredbymeg.com