VISION FITNESS RUN CLUB - COLOR RUN

Weekly Event - Every Sunday: 10:00 AM to 11:00 AM (PDT)
Event Details
The annual Color Run is going down on November 3rd, 1:30pm in San Diego, California. VISION FITNESS Run Club will be there! The only question is "Are you ready for the craziest, colorful, 5k of your life?" You bet you are! 
The Color Run is a one of a kind experience that is less about speed and more about enjoying a color crazy day with your friends and family. For this event, it is all about participants of all different speeds, ages, shapes, and sizes toeing the start line. Whether you are a casual morning mall walker or an Olympic athlete, the 3 miles of the Color Run course will be the most enjoyable course you've traveled in a VERY long time.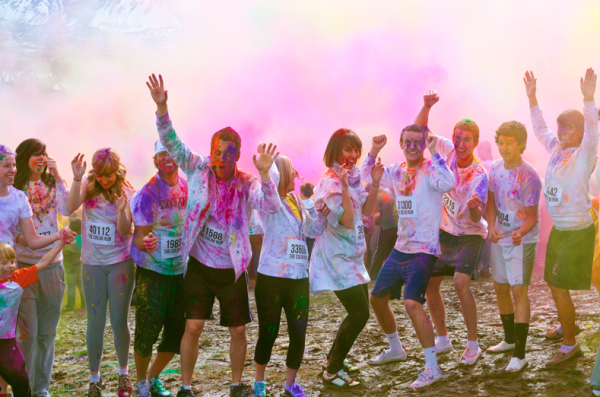 Why haven't you joined us yet? 
Step 1 -Register for fun! - Register online Here under team registration, Vision Fitness Run Club.
Step 2 -Train for the run! -
Meet with Vision Run Club for 8 weeks, 1 x per week from 9/9/12 - 10/28/12, 10:00am.
Learn proper running technique, drills and individualized exercises to keep you running safely & efficiently!

_
Core &Stretch class each week after the run.(DB's, VIPR, Tubing, speed ladder, TRX, games)

Walkers, joggers and runners all welcome! Something for every experience level! 

Different Westside locations each week. 

Daily access to "on your own" workouts that can be done on treadmill or outside. 

Membership to the Run Club Forum, to share questions and tips with one another between sessions. 
Where
Ocean Ave
Santa Monica, CA 90405


Weekly Event - Every Sunday: 10:00 AM to 11:00 AM (PDT)
Add to my calendar
Organizer
Vision Fitness and Wellness
"Dedicated to being your guide by your side in actualizing your vision for fitness and wellness."
Vision Fitness been inspiring clients to commit to achieving an optimal level of physical and mental health for more than a decade.
Vision Fitness is a Team of prestigious Certified Personal Trainers, USATF Running Coaches, Wellness Coaches and Yoga Instructors based in Santa Monica, California and surrounding areas, Vision Fitness is dedicated to our clients results and provide individualized fitness, wellness programs in one on -one –training and coaching experiences.
Vision Coach Purpose - To collaborate with each client to assist them in actualizing their vision for health, fitness and wellness, their own way leading to life long change.
VISION FITNESS RUN CLUB - COLOR RUN