VISION: EXECUTIVE LEADERSHIP TRAINING FOR THE BIO-INDUSTRY

Wednesday, October 4, 2017 at 9:00 AM

-

Friday, October 6, 2017 at 5:00 PM (PDT)
Event Details
Managers & practitioners fast tracked for senior roles or intending to move into leadership positions who are seeking a broader perspective in order to provide more informed leadership.
Current leaders keen to build a wider bioindustry community, interacting with their peers to debate & exchange novel thoughts & opinions.
Funding agencies wanting to interact with present & future thought leaders to gain insights into the sector trends & skills required to navigate the changing bioindustry landscape.
Barry Buckland,

CEO, BiologicB

Jeffrey Baker,

Deputy Director, FDA

Charles Cooney,

Professor, MIT

Nigel Darby,

former VP, GE Healthcare

Jennifer Howell,

Head of Feature Film Development, DreamWorks

Daniella Kranjac,

Co-founder & MD, Dynamk Capital

Ljiljana Minwalla,

Associate General Counsel, International AIDS Vaccine Initiative

Andrew Ramelmeier,

Senior VP, Portola Pharmaceuticals

Rahul Singhvi,

COO,

Takeda Vaccines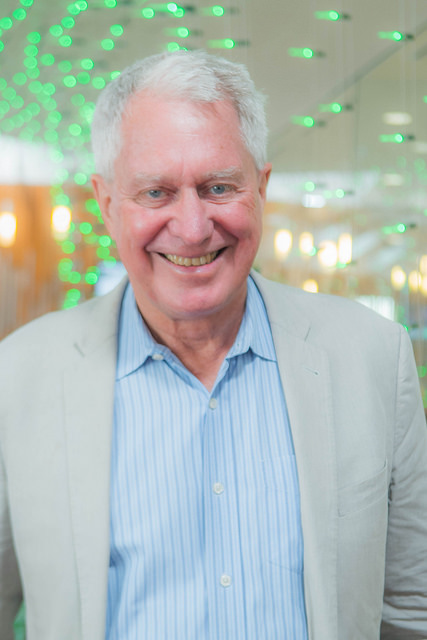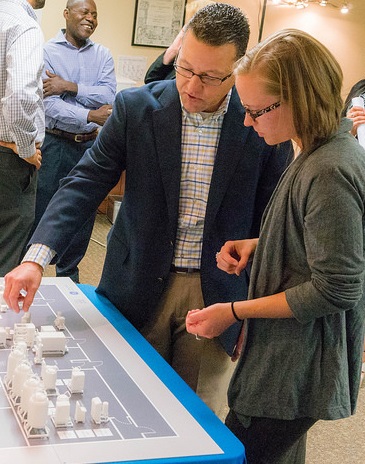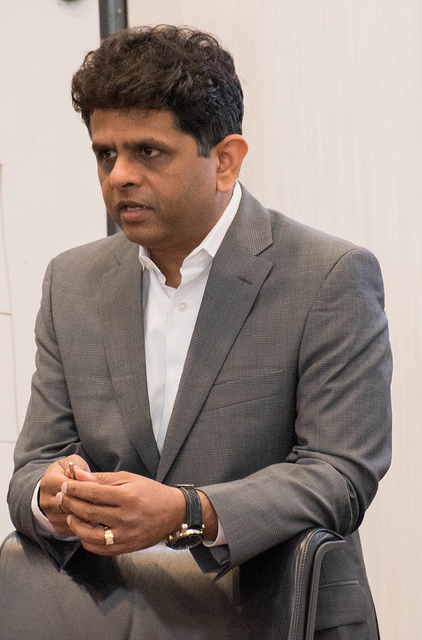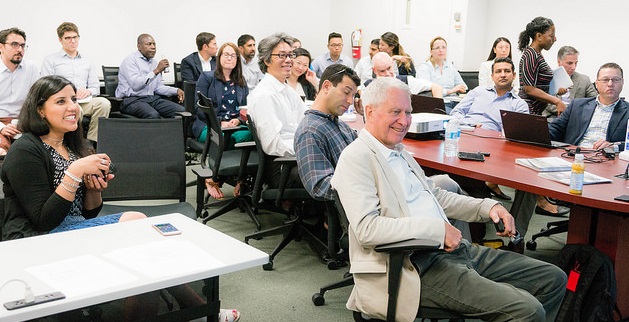 TESTIMONIAL 
Rahul Singhvi, COO, Takeda Vaccines
"What sets the VISION Program apart from other courses in the leadership & innovation space is the bioindustry- focused approach, teaching through real cases studies taught by current leaders who have experienced first-hand how it is done & what pitfalls to avoid."
In rapidly evolving technology driven bioindustries, leaders are facing challenging tasks of developing and adapting to new business models, identifying cutting edge research which can cost effectively translate to production level, devising and implementing strategies that can be implanted within the global regulatory, marketing and socio-political landscapes. 
VISION is a leadership course uniquely tailored for the bioindustry to capture the synergies between bioscience, technology and business practice.

UCL Biochemical Engineering in collaboration with Keck Graduate Institute is announcing its 2017 VISION Leadership Program. Designed for talented high impact individuals, VISION provides executive leadership insights tailored for present and future leaders in the bioindustries through rigorous intellectual analysis and intensive, practical, peer-to-peer action-based learning giving you the tools required to drive innovation, entrepreneurship and global leadership in your organization. 
Cost & Registration
Registration cost is $3,500.00; Included within the fee are all course material, daily breakfast and lunch, and a networking dinner.  Accommodations and travel expenses are not included. (see information below for recommended places to stay near Keck Graduate Institute).
Special Discount Rate for KGI Alumni!  For further information and pricing, please contact:

Christa Oudshoorn-Hobo
KGI Alumni Engagement Manager
Office:  909-607-8592
Christa_Oudshoorn-Hobo@kgi.edu
Cancellation
Cancellation Requests for refunds due to cancellation for any reason must be made in writing to aa.events@kgi.edu
Requests for refunds received by us between June 15th & September 1st, 2017 will be made, minus a $500.00 processing fee.
NO refunds will be given for any reason starting Sept. 1st, 2017.
-------------------
Location:
The VISION course will be held at
Claremont University Consortium - Administrative Campus Center

Board Room
101 S. Mills Ave
Claremont, CA  91711
https://www.cuc.claremont.edu/wp-content/uploads/2017/05/TCCmap.pdf
*Look for the Teal, White, Silver Balloon Clusters to direct your way*
KGI & The Claremont Colleges are approximately 12 miles from the Ontario, California airport

Accommodations
  -Hotel Casa 425:  http://www.casa425.com/
  *This hotel is within walking distance to KGI, located around the corner from the campus.

  -Doubletree by Hilton Hotel – Claremont: 
   http://doubletree3.hilton.com/en/hotels/california/doubletree-by-hilton-hotel-claremont- ONTCLDT/index.html
   *This hotel is located less than 2 miles from the KGI Campus.

  -Sheraton Fairplex Hotel & Conference Center:  http://www.sheratonfairplex.com/
  *This hotel is located less than 4 miles from the KGI Campus – Approx. a 7 min. drive.
International Airport:
The closest airport to Keck Graduate Institute is the Ontario International Airport (ONT): http://www.lawa.org/welcomeONT.aspx
Other close-by airports include the John Wayne/Orange County Airport: http://www.ocair.com/
The furthest from KGI would be the Los Angeles International Airport: http://www.lawa.org/welcomeLAX.aspx
---
For further information contact:
Lynn Svay
KGI - BPAT Program Director
Office:  909-607-0122
Cell:  714-482-5327
ksvay@kgi.edu www.kgi.edu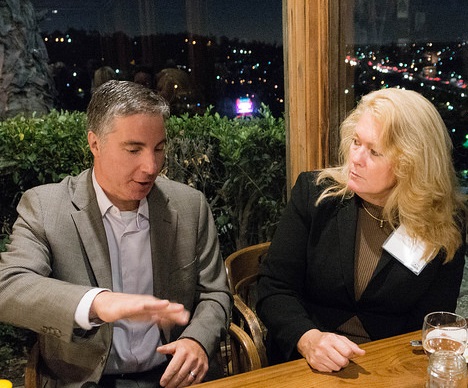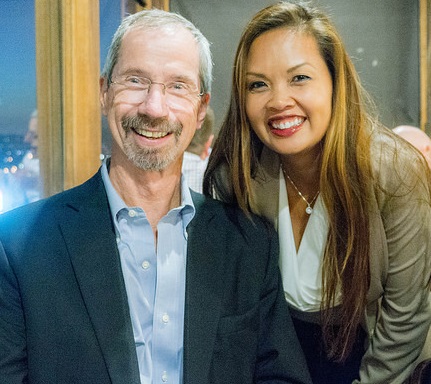 When & Where

Keck Graduate Institute (See below for add'l details)
Claremont University Consortium - Administrative Campus Center
101 S. Mills Ave.
Claremont, CA 91711


Wednesday, October 4, 2017 at 9:00 AM

-

Friday, October 6, 2017 at 5:00 PM (PDT)
Add to my calendar
Organizer
Keck Graduate Institute - Amgen Bioprocessing Center
Amgen Bioprocessing Center
The Amgen Bioprocessing Center is one of the most important teaching and research laboratories at Keck Graduate Institute. Founded in December 2004 thanks to a $2 million gift from The Amgen Foundation, the Center serves as the basis for the Master of Engineering (MEng) and bioprocessing focus track offered as part of KGI's Master of Bioscience (MBS) degree program.
The Amgen Bioprocessing Center is a state-of-the-art facility where MEng and MBS students learn the skills necessary to become leaders in bioprocessing. Bioprocessing refers to the manufacture of valuable products through the culture of living microorganisms. Products from bioprocessing include many life-saving biopharmaceuticals and antibiotics, renewable biofuels such as ethanol and biodiesel, and fermented beverages, such as wine and beer. Today, over one-third of all medical products in active development are biopharmaceuticals. Life-changing therapeutics such as human insulin and human growth hormone (for children with growth hormone deficiency) have improved the quality of life for thousands of people suffering from diabetes, cancer, arthritis, cardiovascular disease and infectious diseases.
The Amgen Bioprocessing Center is run by Dr. Parviz Shamlou, KGI's George B. and Joy Rathmann Professor.
VISION: EXECUTIVE LEADERSHIP TRAINING FOR THE BIO-INDUSTRY