VISION & EXECUTION: Finding the Digital Strategy that builds brands

Wednesday, April 20, 2016 from 6:00 PM to 9:00 PM (MDT)
Event Details
There is only so much money and time. You have a choice to make for your brand…or your client. And, in todays overlapping advertising world - where SEO, design, social media, paid ads, websites, UX, sticky content, and countless other aspects of brand identity and marketing vie for our attention - which strategy do you take? 

How do powerhouse digital marketing agencies weigh the options to identify THE path to get that company the win they need? How do they get strategic to help startups and business giants hit the mark?

We want to know…and have a feeling you do to!

That's why we are psyched to have Melanie Pease (President of Fruition and previous VP of Digital Strategy at Merkle) and Sara Villegas (Fruition's Social Media Manager) with us to share how they've grown from a side project to a 50 person agency with serious chops in just a few years. Today, Fruition has built in an amazing array of resources so they can be a one-stop-shop for businesses who need a pro agency managing their digital needs.


Hear Melanie's story and a look into how Fruition gets strategic with clients to optimize their chance of success. Add in a healthy helping of campaign insights (and stories) gleaned from her work in a cutting-edge, digital agency…and it's going to be a very good night.


We hope you can join us!



WHEN & WHERE  

April 20th, 2016
@Galvanize Boulder - (make sure you RSVP) 

6:00-7:00 Mingling, Food & Drinks  

7:00-8:00'ish Presentation and Q&A


OUR SAVVY SPEAKERS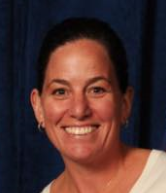 Melanie Davidson

Melanie serves as President & COO at Fruition. She is responsible for guiding digital marketing capabilities, business development, client satisfaction and web development.

Prior to joining Fruition, Melanie was the Vice President of Digital Strategy for many of Merkle's digital clients including Under Armour, Exclusive Resorts & TD Bank. She also led operations for Merkle's digital strategy practice and built out Merkle's email capability.

Melanie has a 18 year consumer marketing background that includes customer experience optimization, direct response marketing, digital marketing, customer and digital strategy. Melanie has extensive experience in developing digital programs that both enhance the customer experience and drive performance and ROI.

In her spare time, she is a strong social advocate and impact investor focused on supporting organizations and entrepreneurs that are dedicated to poverty alleviation, food stability and economic security. Melanie is also a foundation board member for Excelsior Youth Foundation and is on the advisory council of Blueflower Action. She is an avid runner, snowboarder, traveler and is based out of Denver, CO with her husband and two school aged children.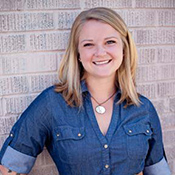 Sara Villegas
Sara is Fruition's Social Media Manager and is a graduate of the University of Colorado's School of Journalism and Mass Communication. She began her professional career in the news industry before applying her storytelling skills in higher education marketing, where she found her passion utilizing social media for outreach, branding, and recruiting.
Sara has spoken locally and nationally on social media marketing best practices. She loves the constantly changing world of social media, and she helps her clients win in the social sphere through conversation, engagement, and authentic content creation.





**AND PROPS TO OUR AMAZING SPONSORS!**
Zayo - GOLD SPONSOR 
Zayo was founded in 2007 in response to favorable technology trends driving the demand for bandwidth infrastructure. The company has evolved through organic growth and network acquisitions to become an innovative global bandwidth infrastructure services provider. Leading firms leverage its fiber network and carrier-neutral colocation facilities at 16,000 locations across the United States and Europe.
Cooley LLP - SILVER SPONSOR 
Clients partner with Cooley on transformative deals, complex IP and regulatory matters and high-stakes litigation, where innovation meets the law. Cooley has 850 lawyers across 12 offices in the United States, China and Europe.


SoftLayer / IBM - Food & Drinks 
SoftLayer is proud to support SheSays Boulder, and offer the Catalyst incubator program as a perk to its members. Learn about the server credits, mentorship, and connections that are included in Catalyst.
Boulder Digital Arts - GOLD SPONSOR  
For 10 years, BDA has been a community-powered resource for people who create things. Whether you work in film, photography, design, technology or business, we seek to empower your creative process with membership, education, events, community and collaboration. They're happy to support SheSays and offer members awesome discounts! --WE <3 BDA!!
Siren Vid - Video Production & Content Creation 
Siren Vid is a Boutique Video Production Company that specializes in bringing artistic vision to commercially based video content in the form of Brand Story's, Interactive Videos, Product & Event Videos. From concept to completion, we work closely with our clients to ensure the final product is not only a direct reflection of their vision, but are emotionally compelling and have a cinematic flair.
Galvanize Boulder - Event Space 
Galvanize is a network of modern campuses and co-working spaces where you can learn the skills, knowledge, and network you need to make an impact. Learn. Work. Grow.
Visit our SheSays Meetup page to join our community and sign up for future announcements.
When & Where

Galvanize Boulder
1035 Pearl Street, 5th Floor
Boulder, CO 80304


Wednesday, April 20, 2016 from 6:00 PM to 9:00 PM (MDT)
Add to my calendar
Organizer
SheSays Boulder
It's time to change the status quo.


We want to see more women leading in digital.

To do that, we've created & continue to grow a network of powerhouse women in Boulder and offer killer content by top females in the industry who share thoughts, tips and stories.

Together we help more women work their way up. Join us.

SHESAYS BOULDER
SheSays Boulder is one of over 32+ SheSays chapters around the world. We've been going strong for over 5 years. Our Boulder chapter has grown to over 1,500 women! Our chapter intentionally branches beyond digital creatives to bring women in all facets of digital work together in a supportive network of creatives, technologists, entrepreneurs, and marketers.
Find SheSays Boulder Online:

SHESAYS GLOBAL
SheSays is an award winning, global network focused on the engagement, education and advancement of women in creative fields. We host monthly events in over 32 cities around the world. Find out more: weareshesays.com
VISION & EXECUTION: Finding the Digital Strategy that builds brands