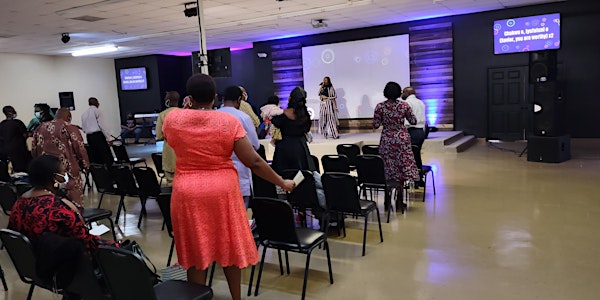 VISION CASTING FOR NEW PARISH OF RCCG IN AUBURN
A forum to share the vision of what God wants to do in and through RCCG, Auburn.
About this event
The Redeemed Christian Church of God is returning to Auburn but not like before. As the Lord has said in His word, "The glory of the latter house shall be greater than the former, saith the Lord of hosts;and in this place will I give peace. saith the Lord of hosts." Haggai 2:9
We are starting a parish where people will have encounters with the Lord, find help in times of need, be guided on fulfilling their purpose, becoming what God wants them to become and be prepared for the coming of the Lord.
It'll be a place where the word of God and the spirit of God will be given first place. A place where people will love one another and be there fore each other. A place where God dwells.
Join us, and be part of this new move in Auburn.