Description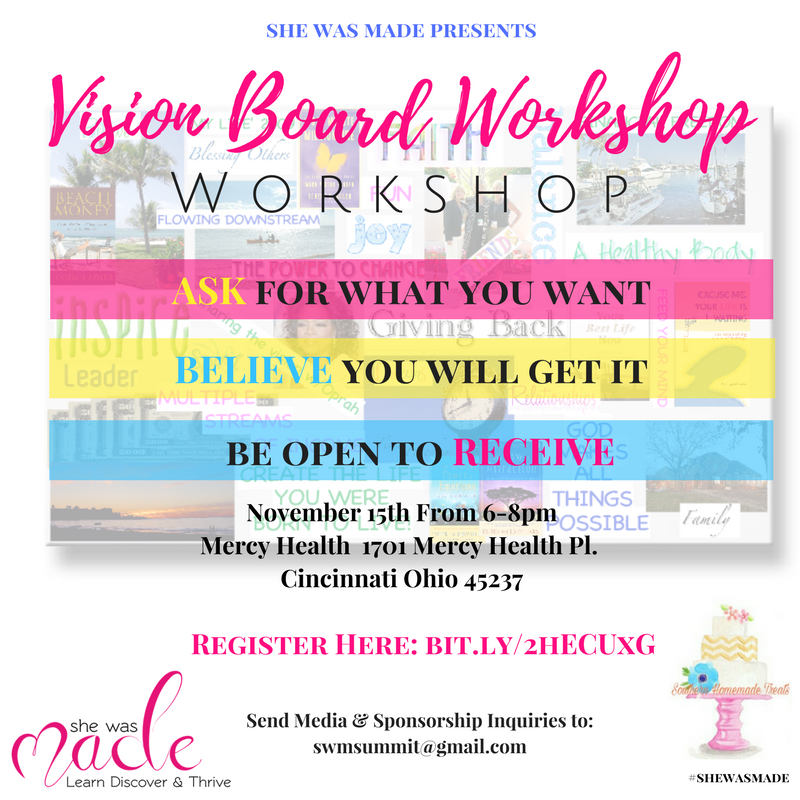 Welcome to our Vision Board Workshop!
ASK, BELIEVE & RECIEVE.
Have you ever felt like you knew what you wanted to do but just didn't know where to start? Do you have a vision of what you want your life look like, or what you want your business look like?
You don't have to bring anything but you and your vision. Come prepared to dive deep into gaining insight, clarity, and direction for your vision. Come learn, discover and thrive while we learn how to take our vision to the next step! Are you ready to claim your greatness? Let me show you how you can make your vision become a reality!
You know how we do it, only limited seats available!!! See you on the other side...
If you have magazines you would like to bring, please bring them. We can never have enough magazines!
***Refreshments provided by: Southern Homemade Treats