Description
The next level of the #Vision2Reality workshops are finally here. Following the numerous pt1 workshops across London including my manifested office spaces in 2018, and Southbank University where I taught level one to 40+ attendees, we are ready to take you to the next level.
Part 2 will explore what you've already worked on based on the tools I provided you all with. Getting started is usually the hardest thing for most people when thinking about creating their Vision Boards and hopefully level 1 inspired and spurred you on to create your digital boards as taught in the workshop.
Workshops take place on or around the New Moon - the best time astrologically to set and create intentions.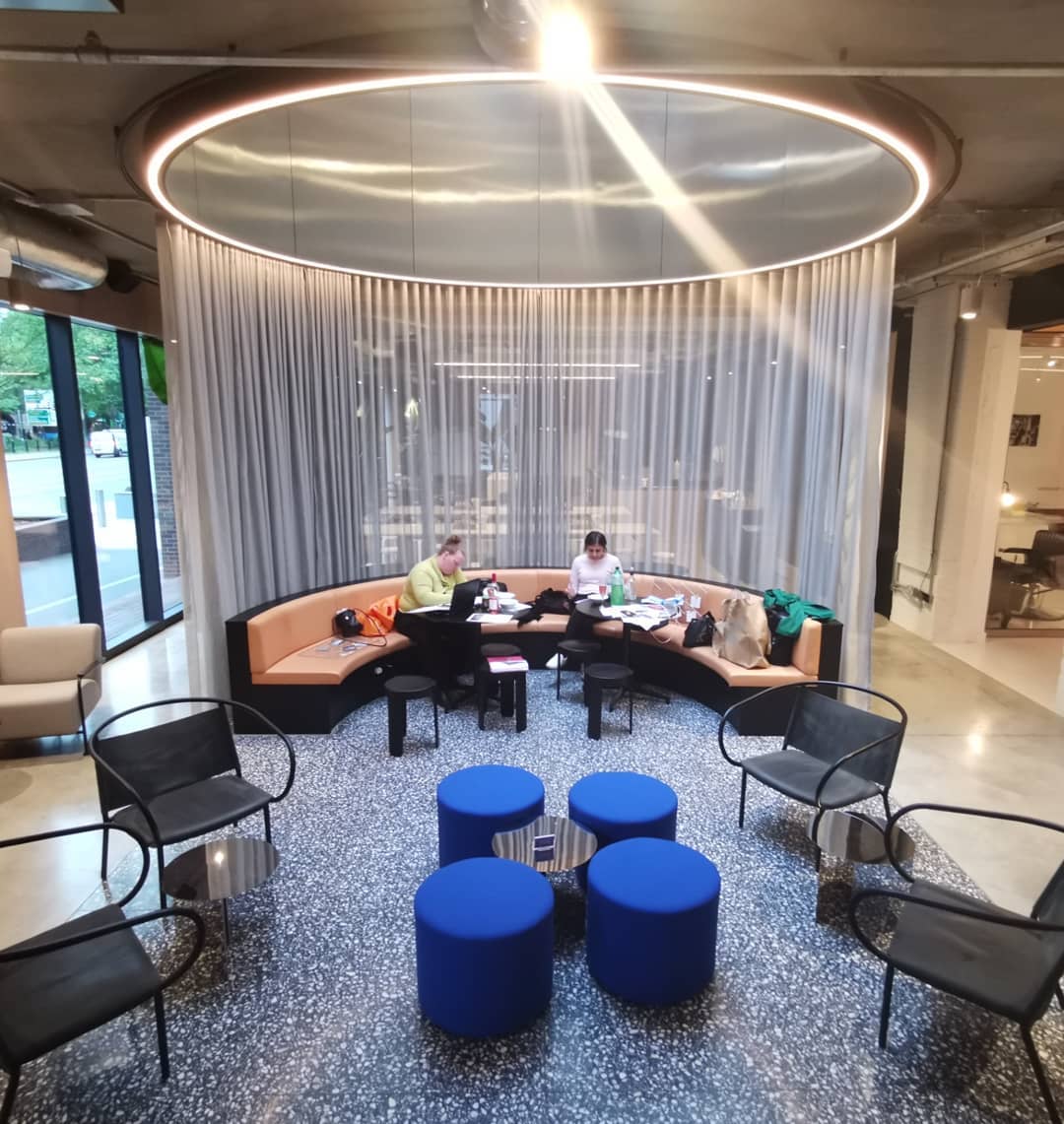 Why different levels?
I've been doing vision boards for over 25 years and done over 15 types of boards. The work behind them includes a LOT of prep, planning and visualising. MANY people don't have the self discipline, patience or drive to do this, but this is IMPERATIVE in manifesting your dream lives. The differing levels and the work I give you do before, during and after, have been created to mirror the weeks and months on end I've worked on my boards. As you know "Rome wasn't built in a day…."
We work on honing in on your vision, manifesting your destiny, and discovering and living your purpose. Level 2 comes with booklets to complete the tasks together and take home to complete at your leisure.
Since creating my boards with like minded Goal Getters and getting SUPER clear on my goals and purpose whilst teaching others too, I've done workshops in schools, academy's, colleges and for councils and organisations with my exact values teaching 100s of adults and kids how to transform their #Vision2Reality. My purpose is "To empower and transform others to fulfull thir purpose and goals, happily & effortlessly....."
Feedback from attendees at my workshops and talks lets me know I am fulfilling my purpose and am on the right track. We work on honing on YOUR purpose in all levels of our workshops; Determining your purpose is FUNDAMENTAL in manifesting your SOUL goals!!!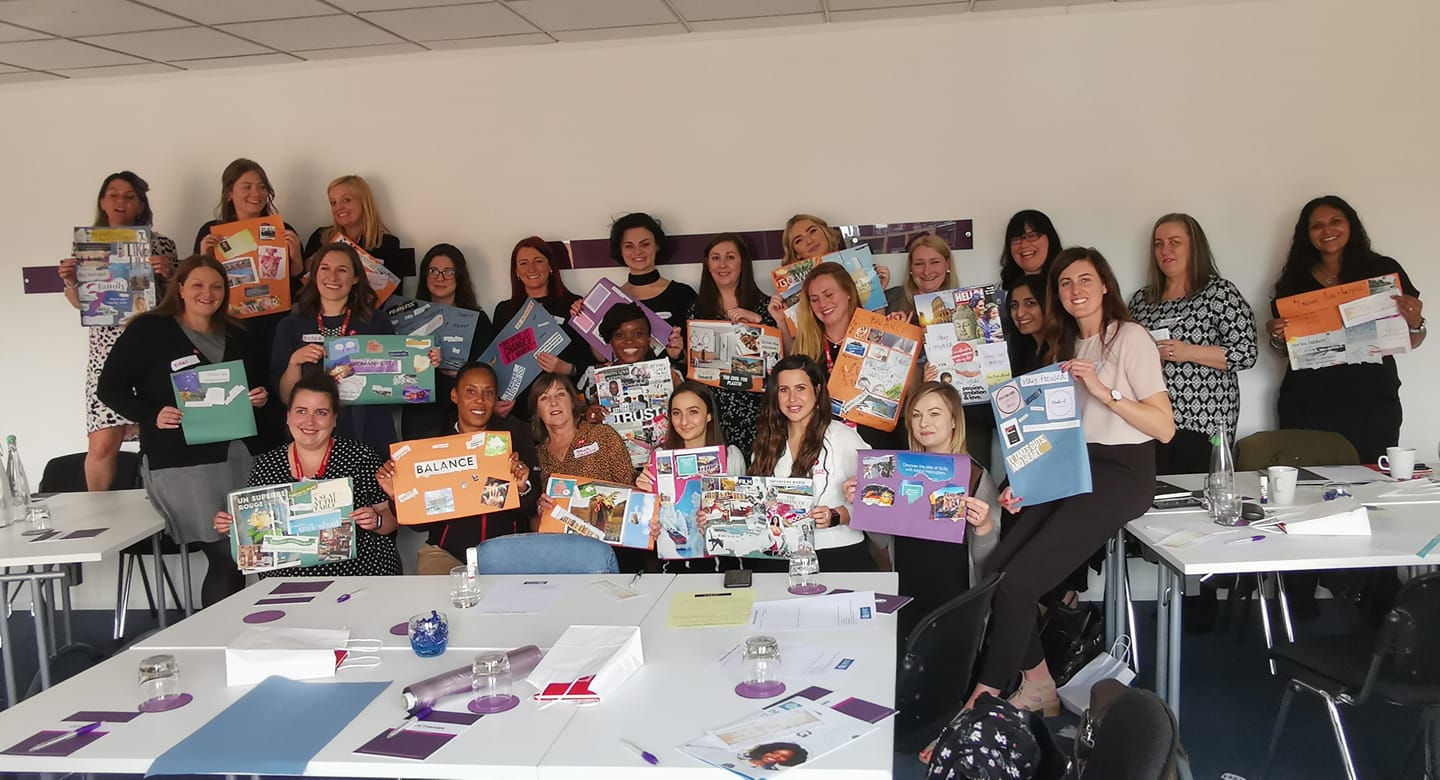 Image from one of my Corporate workshops with my absolute ideal client *Values are totally aligned to mine*
What will we do on the day?
In this 2.5 hour intimate workshop (3 people max) we will focus on:
Determine/clarify your purpose

Re-assess your soul goals and bucket list

Designing the physical digital Vision Boards and manipulating images to create your unique boards using FREE digital software (equiv to photoshop)
The main focus in this workshop is to look at what you worked on previously, what you manifested, on how to create your intentions and soul goals and then putting that out to the Universe to manifest. It's important to get this part CORRECT as once you put your request out to the Universe on what you want to manifest, it is out there!!!
For anyone wanting to do this level, I recommend doing level 1 first. You can book a face to face 1:1 or book with a friend/colleague (cheaper rate than a 1:1), or book an online session at a time and day convenient for us both. Email info@quest4success.co.uk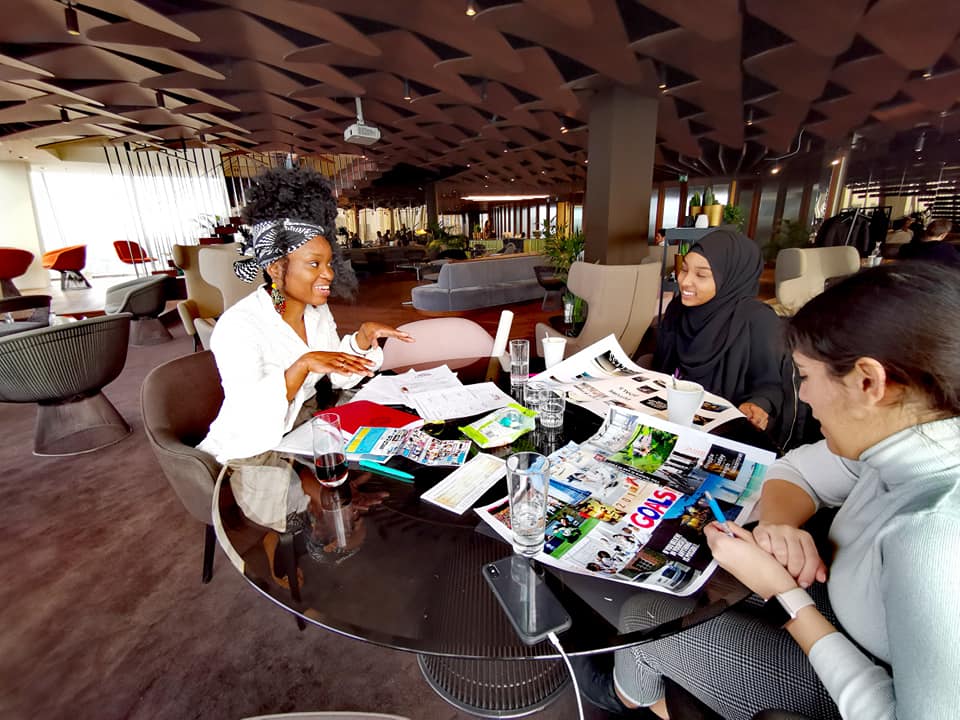 What else is included on the day?
Refreshments, Teas & Coffees, hot & cold water provided free.
We have FREE wi-fi so just bring your devices. Laptops are highly recommended as they are the best tools to use for the software you will be introduced too.
Paper work will be shared on the day to assist you to create your manifesting digital boards (this will also be sent to you beforehand via email, for those of you without a printer you are welcome to the handouts)
Free gold vision board also avail as per below. 1st come, 1st served so get booking.....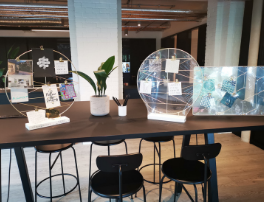 Prices:
Early-bird tickets : £99
Standard tickets : £125
Ticket sales usually end 2 days before event begins.
Workshops also avail in The Shard at additional cost for 1:1s, groups or orgaisations. Pls email info@quest4success.co.uk for more info.
"When you make up your mind about something it becomes your vibrational offering……"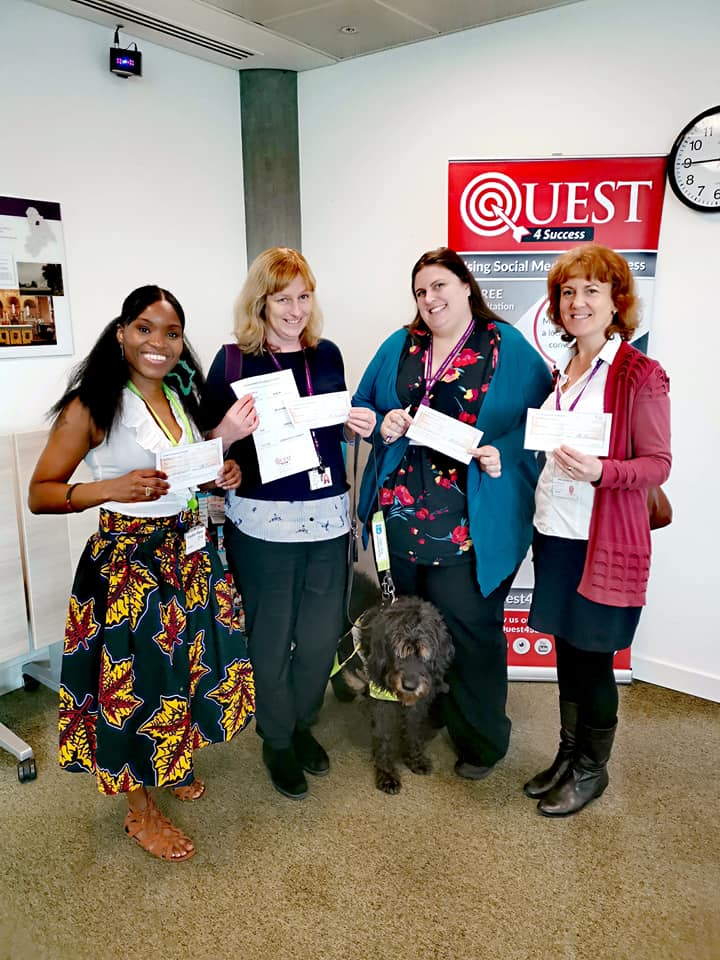 Law of Attraction Cheques and books given to attendees of my talk for Croydon Council
I will hold you accountable to conceive your SOUL goals and desires and manifest them by taking subtle and sometimes effortless action. Other times I'll encourage you to step out of your comfort zone to make magic happen for 2019 & beyond.
About the facilitator:
Tendai is a Transformational Coach and DJ Teacher who has been practising the Law of Attraction and vision boards for over 20 years since discovering Susan Jeffers book "Feel the Fear and do it anyway". A true believer in positive thinking and manifesting in abundance, Tendai has created over a dozen different boards in as many ways and recently manifested:
Dream clients & relationships (exact qualities manifested)

Front cover on local newspaper

Bitcoin

Funding

32+ FREE Office Spaces across London incl The Shard

Business Programs

Mentors

Holidays

Manifesting Parties

10 Downing Street invite + visit to speak about my business

DJ Bookings (see image below) + more

Prior to this - found £100s in cash machines, won TV game shows, my 1st flat, cars + more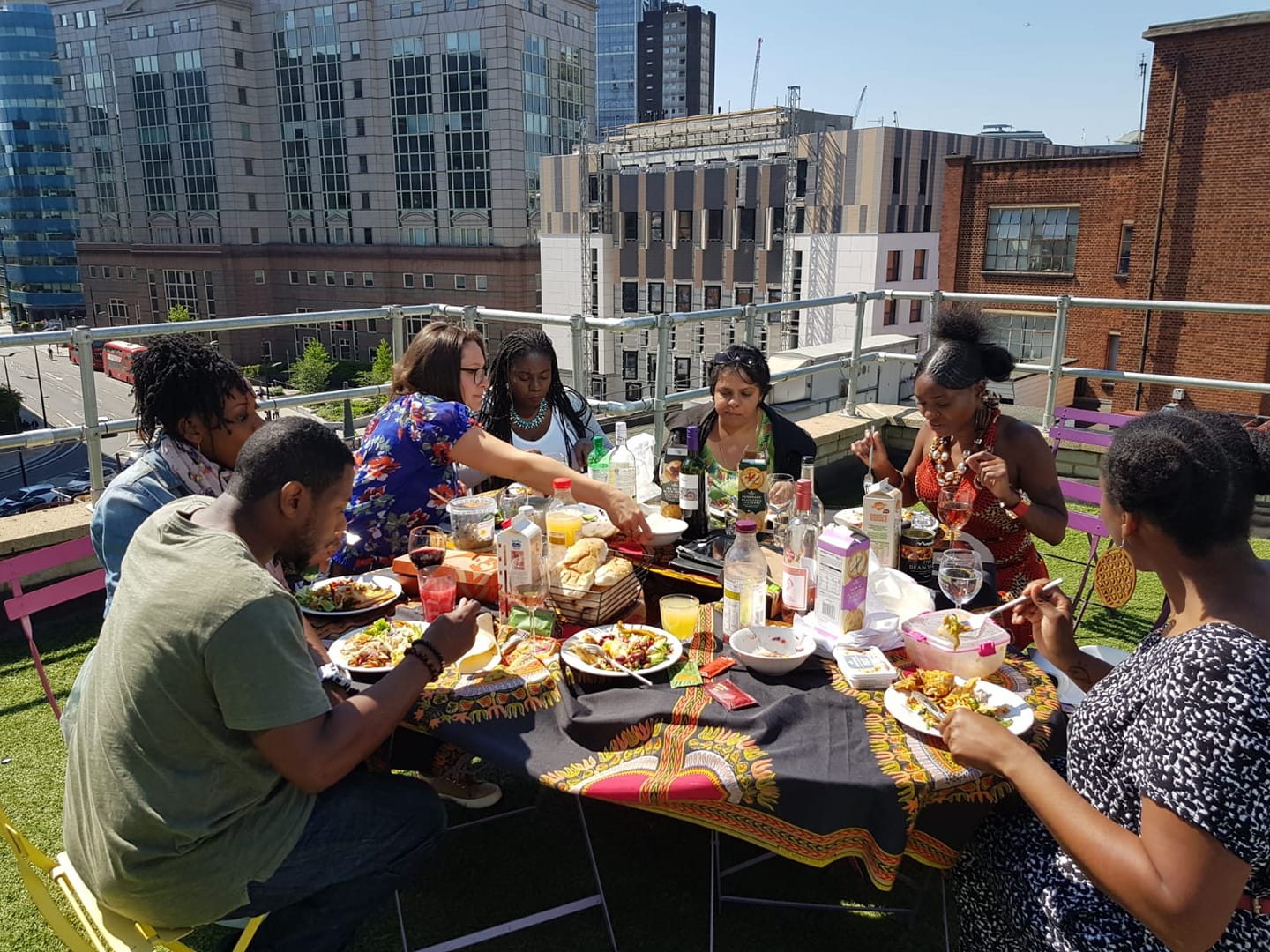 Who else does vision boards?
Oprah, Jim Carey, Ellen DeGeneres, Soulja Boy, Katy Perry, John Assaraf + Lisa Nichols (both from the Secret), Me, YOU + many many more
FAQs
What are my transportation/parking options for getting to and from the event?
Vauxhall train and *tube stations are a 4 minute walk away - *it's on the Victoria (blue) line
Victoria train station is 2 mins (2 stops) away from Vauxhall station or 9 mins via bus (4 bus stops)
Is my registration fee or ticket transferrable and is it ok if the name on my ticket or registration doesn't match the person who attends?
If you're unable to make the workshop, you can send someone to take your place. Just email as soon as you can.
What if tkt sales have ended but you want to come to the workshop?
Contact me via email at info@quest4success.co.uk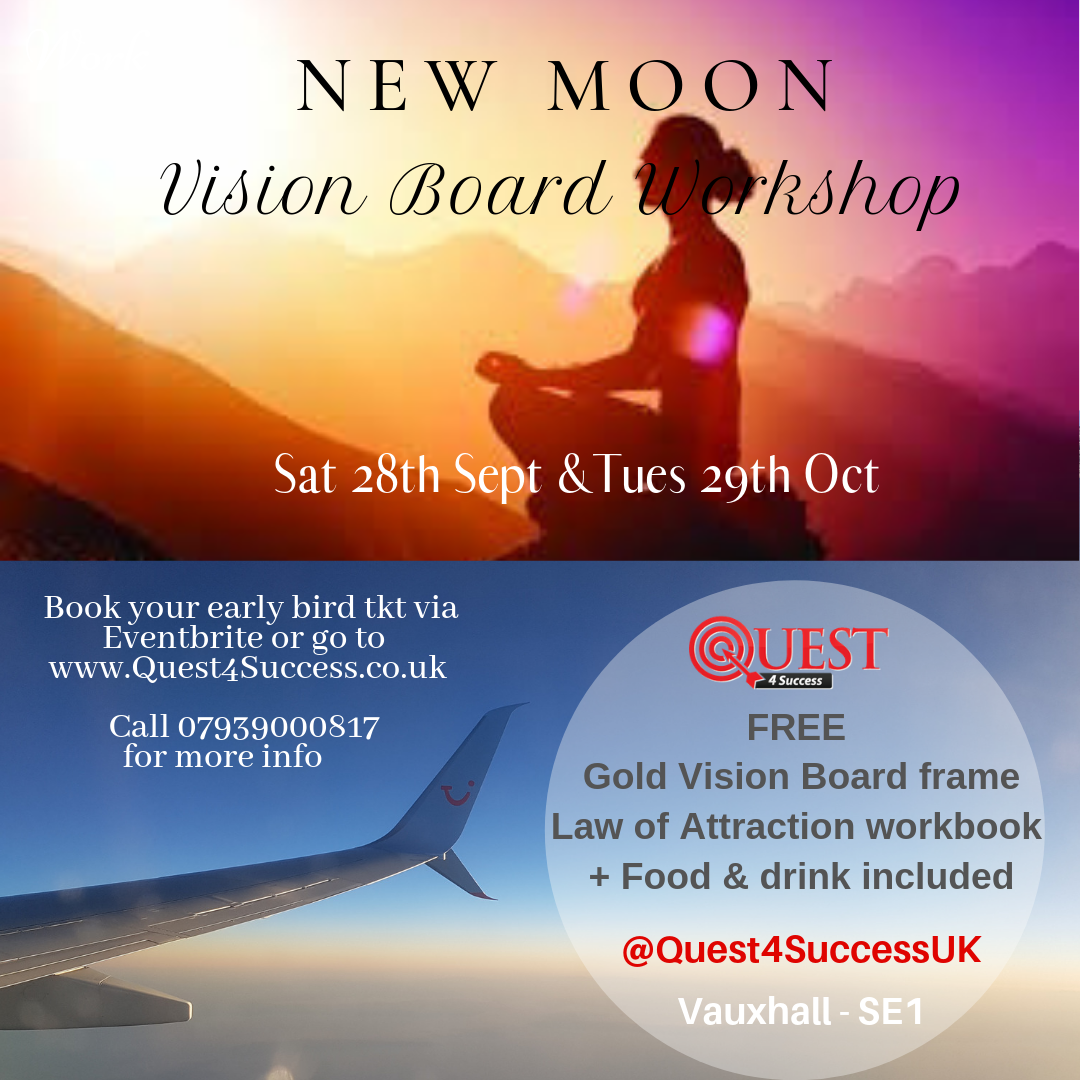 Location
The Office Group (TOG)
Tintagel House
87-92 Albert Embankment
London
SE1 7TP
United Kingdom
Refund Policy