Description
It's Time to Pull the Trigger! Let's Start the New Year Off Right with Powerful Visualization!
Are you a business woman, entrepreneur or career woman who needs to "intentionally" set aside a day for project planning? If so, then you must attend this unique Vision Board Workshop.
~This Is NOT your ordinary motivation board~
---
Visualization is one of the best ways to begin one's journey. So if you haven't started the process of visualizing your 2018…
THEN YOU'RE ALREADY BEHIND!
If you can imagine it - clearly visualize it - you can CREATE IT!
Breathing life into your 2018 business/career vision requires some logistics and moving parts to allow your ideas to manifest into their physical reality. As a busy woman, you can feel a bit overwhelmed if you have not first strategized comprehensive steps towards the right direction.
By taking the time NOW to design a Vision Board on what you want to achieve, you can move forward in 2018 with confidence. You'll have a visual-blueprint; a personalized board which reflects all of your ideas in one place to help you see "the big picture."
In essence - The clearer you are on your board, the brighter the spotlight will be.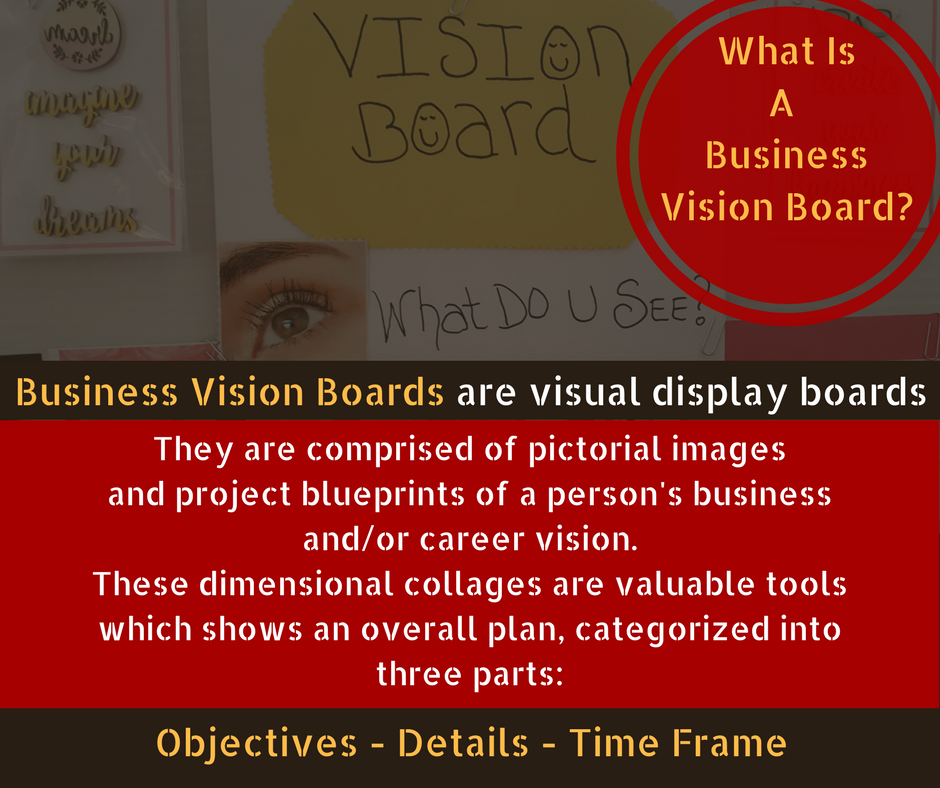 **All Vision Board Supplies Will Be Provided**
During this event you will create your dimensional 2018 ~Business Vision Board~
You will design a clear blueprint, so you can optimistically begin to build. This 4-Hour interactive environment will invoke inspiration and stimulate your senses. You will cultivate "this thing that you desire." You Will See It - Feel It - Believe In It - and leave this workshop with a list of goals & your action plan showing the order to achieve it.
---
Come join other women as they enrich, empower and support each other's creations within this unique intimate setting...
---
This workshop is for you if…
You are new to Entrepreneurship and ready to get ideas/thoughts out of your head and onto a visual display board
You are a Business/Career Woman wishing to gain clarity on your immediate goals, with a 3-6-9 month timeline to guide you during a specific project(s)
You are a Solopreneur lacking focus, and experiencing difficulties making concrete decisions on executing your product, service or event
You are a Procrasti-neur and desire extra tools to help you navigate through this mumbo jumbo
**********************************************************
It's Time to Pull the Trigger!
Whether your 2018 plans are to start a business, launch an idea, or build an enterprise – Whatever Your "It" Is… Now is the time for ACTION!
**********************************************************

Attend this workshop to design a visual outlay of what your "It" looks like, and begin to set thought-out ideas in motion with manageable steps towards achieving it.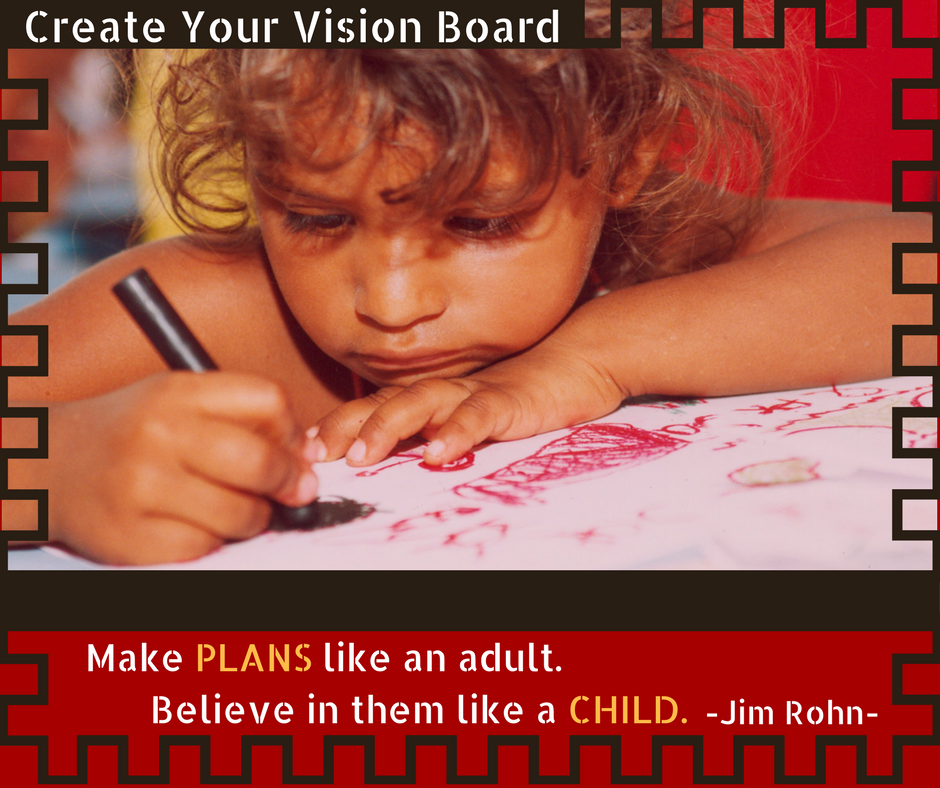 This workshop, or as we prefer to call it "Playshop for Women" is full of fun visionary work, mental imagery and high vibrational music to help spark creativity & empower the feminine spirit.
~Complete with complimentary gift bags for each attendee~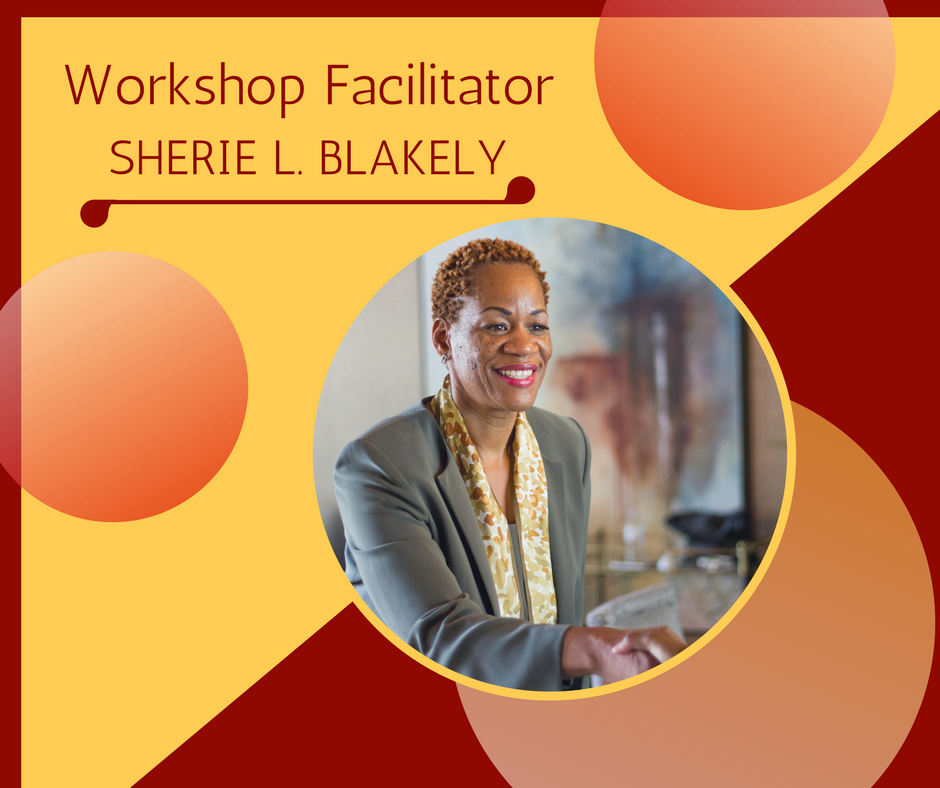 Meet Sherie Lynn… A Leader, Speaker, Workshop Facilitator.
Sherie is a Certified Energy Therapist who uses a holistic approach towards stirring women up to Self-Empowerment Awareness. She believes a person's lifestyle should be created by design-- Not "Default."
Sherie is a fierce advocate for assisting business women who wrestle with launching their vision. She's a true resource junkie who conducts workshop events for business women, particularly Procrasti-neurs.
Sherie asks women… "What's one thing-- one trigger you could pull today to get you closer to your vision? Come along with me, Let's Pull That Trigger!"

*********************************************************

FAQs…
Do I need to bring any supplies?

No. All supplies (including magazines, boards, blueprint sheets) will be provided, but feel free to bring your dreams & extra magazines.

Will lunch be provided?

No. All attendees are encouraged to bring their own lunch and/or snacks.

Will there be any breaks during event?

Yes. There will be brief pauses, and a lunch break.

What if I don't finish my board during the allowed time frame? No Worries, some attendees don't. The primary goal is to leave with clarity on where to begin your action-steps, It's a process!
Is it ok to discuss/promote my current business with other attendees?

By all means, Yes. During this Playshop there will be a networking exercise so you can connect with other women and share business cards.

Are tickets refundable?

No. Tickets are NOT refundable, however they are transferable to another party. (Contact event host to change registrant name)

Can men or children attend?

No. This event is for Adult Women 18+

Is event for African American Women only?

No. This event is created for Entrepreneur and Business/Career Women who want to grow their business vision and network within their community. It's open to all women, regardless of ethnicity and/or cultural background.

More questions?

Feel free to contact us.
---


Start Creating Your 2018 NOW! Space Limited-Reserve Your Seat Today!
---