Description
Elite Women and Strut in Her Shoes have come together for the new year to give you something that can change your life! Come on out to our Vision Board Slumber Party and manifest your dreams into reality. Not only will we be creating vision boards, but we will be blessed by Motivational Speaker, Author, and Minister Portia Lockett. She will be providing tools to help us to become visionaries. After the vision boards are complete, we will be having girl talk and wine...and what girl do you know that does not enjoy a glass of wine??? Lastly, we will wake up to zumba with Yvonne Simpson, and breakfast afterwards. Sounds like a great night, right!?
Don't think about it, just come!! And bring a friend! While we want everyone to slumber, slumbering is optional. We can't wait to see you all there! See ya in 2017!
Sight is for people who live in the present. Visionaries make things happen before they happen.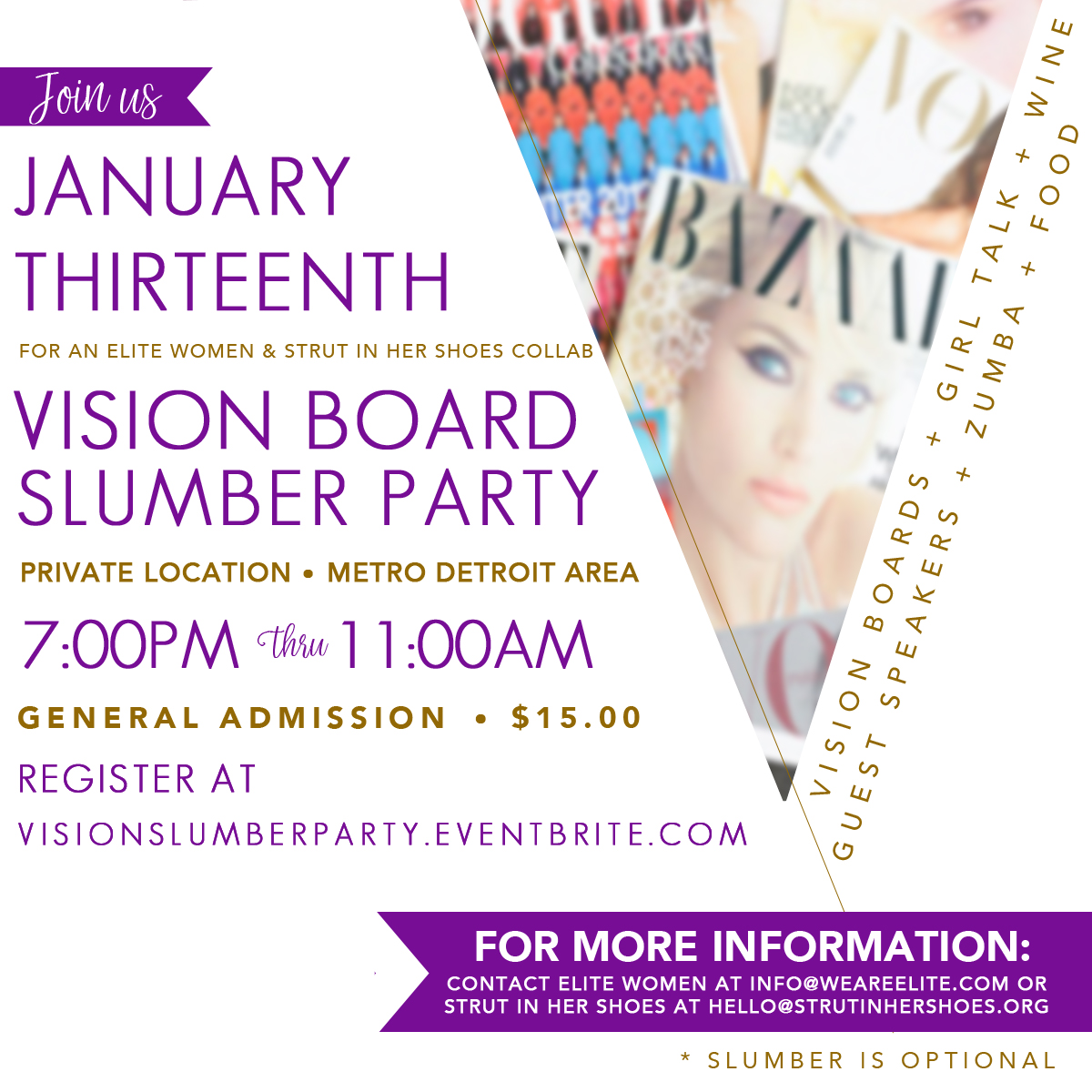 Save
Save
Save