Description
It's Vision Board time!
Join us for an afternoon of Visioning.
"Commitment unlocks the doors of imagination, allows vision, and gives us the "right stuff" to turn our dreams into reality." –James Womack.
Purposeful Creativity opens us up to even Greater Possibility and Manifestation. In a group setting everyone is able to share in the process of finding the perfect pictures which makes for even more fun, connection and powerful group manifestation.
We provide some magazines(bring your favorites), scissors, glue stick, poster board, templates, and some guidance. Josie Herndon will channel Arch Angel Gabriel and Renee Baribeau will call upon the Winds of Spirit.
Once all the materials have been gathered, you are ready to do some soul searching and then we will play. Tea and Snacks Served
Josie Herdon

Josie Ramirez-Herndon, Founder and CEO of Addiction Therapeutic Services and Recoveryview.com/Villareal and Associates, has been working in the field of Healthcare, Behavioral Health and Addiction Services since 1987.

Josie found her true purpose through spiritual practice and mastering her intuition with the Archangel Gabriel and his direct guidance. Along with owning the treatment center, and consulting firm, Josie has ventured into her very own Satori Center for Well-being. Focusing on wellness and spiritual alignment is the natural expansion of her personal and career path. Making a positive difference in the field of Addiction and Behavioral Health by integrating leadership and spirituality through advocacy, mentorship, media database and events is her goal.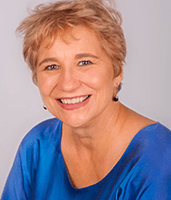 Renee Baribeau

Hay House Author of Winds of Spirit, Wind Whistler, inspirational Mentor, respected Business Coach, dynamic Spiritual Teacher, and Keynote Speaker. Renee is well known for her no-nonsense, "tell it like it is" approach in helping others to achieve successful lifestyle practices by aligning to their sacred Magnetic North. Her clients include every-day folks, entrepreneurs, CEOs, movie producers, and celebrities.