Description
If you are in Tampa and Surrounding areas you don't want to miss this event.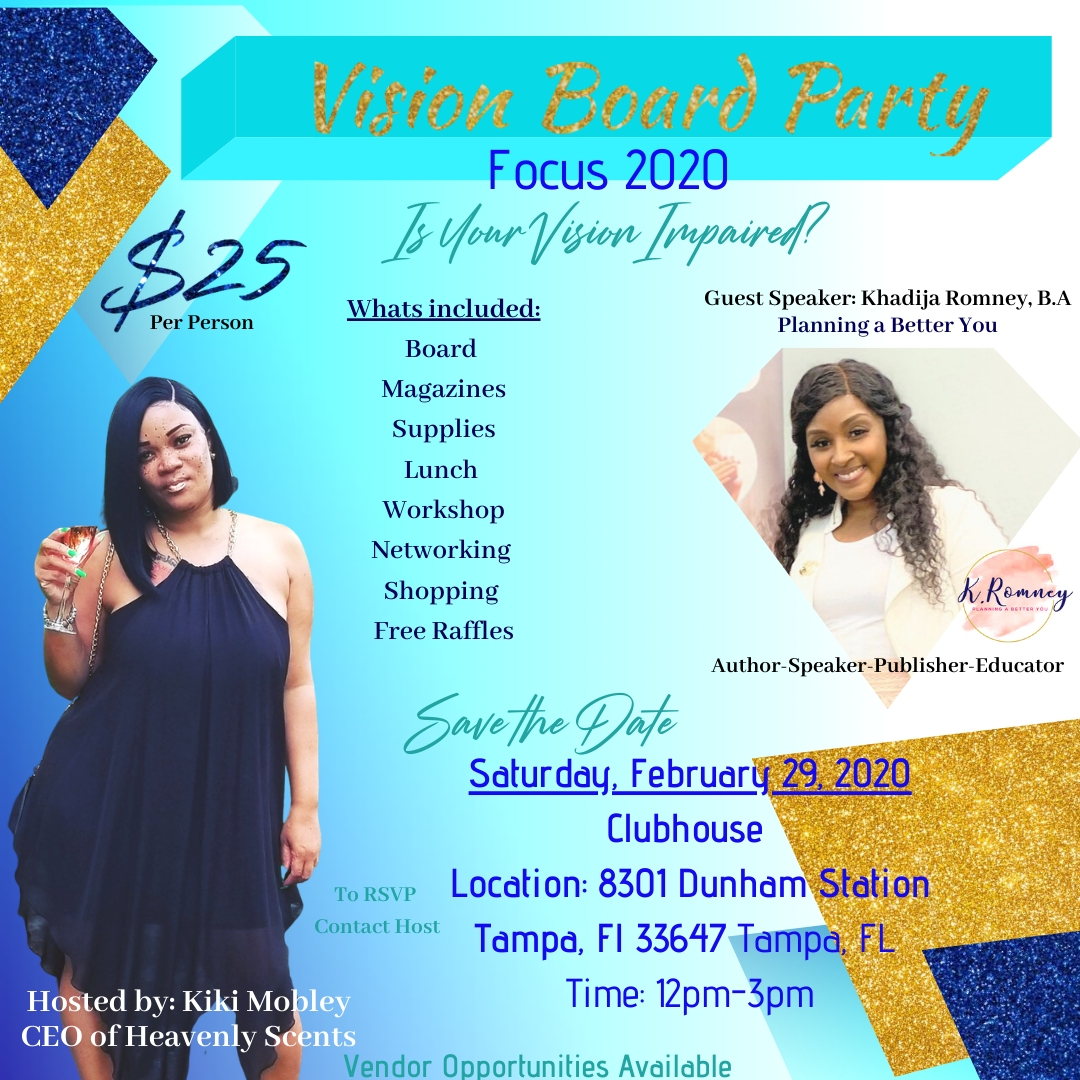 If for 2019 you found yourself stuck, stagnant and not really fulling your purpose, you want to be in the building.
We will be empowering, networking and teaching you how to Manifest Your Goals through planning and executing. The workshop will prepare you to leave this event with a clear vision for 2020 & you will leave renewed & refocused for 2020.
*Workshop
*Networking
*Giveaways
*Lunch
*Board, Magazines, Supplies
*Vendor Opportunity (Limited), Shopping
For more information or questions email:mobleykiki41@yahoo.com or info@planningabetteryou.com
Learn More about Host Visit Facebook Kiki Mobley
Learn More about Guest Speaker Khadija Romney and Planning a Better You
http://voyagemia.com/interview/meet-khadija-romney-planning-better-miami-kendall/
www.planningabetteryou.com