About this Event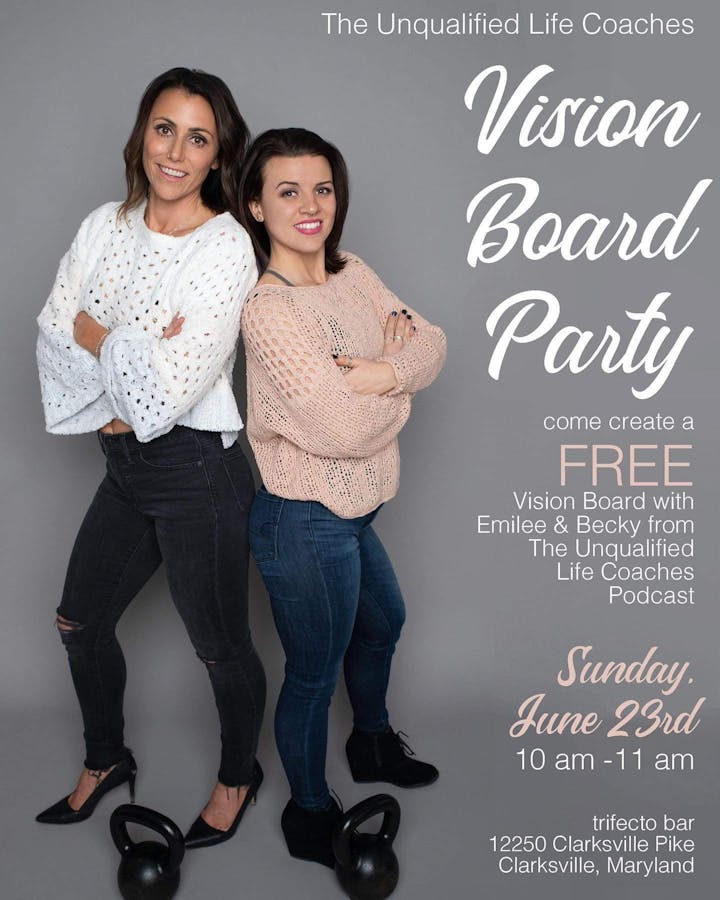 Meet "The Unqualified Life Coaches"
"Hi, I'm Emilee and I'm Becky and we are The Unqualified Life Coaches. Two hot messes trying to get you through your hot mess." We are two personal trainers who want to use their voice for more than just fitness. We want to help you get through the day to day of this crazy thing called life. Each week we post a new podcast ranging from how to workout to dealing with insecurities to breakfast ideas. Guaranteed to laugh and love every minute of being the hot mess that we all are. "
Join them for a Vision Board Party!
We provide all the supplies that are needed to make your very own vision board and The Unqualified Life Coaches will guide you through the creation process. Feel free to bring your own magazines and inspirational photos to add to your vision board!
This event is FREE TO ATTEND with ticket!
Trifecto Bar will have brunch food and drink specials including mimosas that are exclusive to the Vision Board Party!