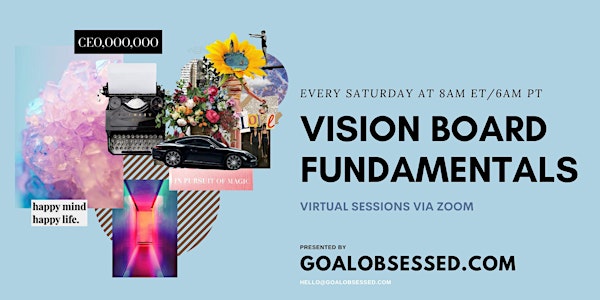 VISION BOARD FUNDAMENTALS
Expand your mind in terms of what is possible. Learn the Fundamentals of Vision Boards and why you need them, and how they can help you.
About this event
A Vision Board (sometimes referred to as a Mood Board or Dream Board) can be a final or first step in manifesting your goals and desires. It help you set an intention, connect with your intuition and tap into your creativity.
Join us as we set intentions and re-focus your motivation in a short 45 minute class, jam-packed with goodies and tools to help you set up for your best year yet.