Sales Have Ended
Ticket sales have ended
Sorry, tickets have Sold Out. Feel free to download the FREE Vision Board Template via www.quest4success.co.uk/template
Sales Have Ended
Ticket sales have ended
Sorry, tickets have Sold Out. Feel free to download the FREE Vision Board Template via www.quest4success.co.uk/template
Get started on your 2021 Vision Board. Time to FINALLY make a start to create your online (or physical) vision board.
About this event
Start the year as you mean to go on, with like minded people to FINALLY make a start on creating your 2021 Vision Board.
Vision Boards are a GREAT way to set goals. Getting started is usually the hardest thing for most people when thinking about creating their Vision Boards. This Vision Board Workshop is all about intentionally manifesting your dreams! Literally willing things in to existence.
There are MANY ways to create vision boards, from cutting and sticking images from magazines to a board, to using apps to create online vision boards. In this workshop we talk through the different ways you can create boards and show you how to use FREE software to create a vision board that MANIFESTS!!!
A vision board is any sort of board on which you display images that represent whatever you want to be, do or have in your life. Vision boards create remarkable synergy & alignment around what you want. They are fantastic tools to assist you with creating and manifesting your heart's desire.
Why should you create your own (new) Vision Board
The purpose of your vision board is to bring everything on it to life.
Vision Boards are a fun way to create the life you want for yourself. Some people find it hard to write down goals, long term or short term. Creating a visual board is an alternative version to writing a list of goals.
Strategically, you can use the Vision Boarding process as a tool to help clarify, concentrate and maintain focus with an outline of your future life, which then helps you map out each specific life goal.
This helps to start aligning your action with your newly discovered goals and wishes. Creating them digitally allows you to manipulate images exactly how you'd like to create them.
You'll be amazed at the alignment and manifesting that starts taking place after you GET CLEAR with your mission, purpose and desires.
Creating your board
I've been doing vision boards for over 25 years and created over 15 types of boards. The work behind them includes a LOT of prep, planning and visualising. MANY people don't have the:
DISCIPLINE
PATIENCE
or DRIVE
to do this, but these are IMPERATIVE in manifesting your dream lives.
The differing levels and the work I give you do before, during and after, have been created to mirror the weeks and months on end I've worked on my boards, because as you know "Rome wasn't built in a day…."!!!
There will be a series of 3 workshops - It's advised you attend all 3!!
1. THURS 31st DEC: FREE
Absolute fundamentals of Vision Boards.
Physical Vs Digital Vision Boards
Introduction to the 5 part framework
Free 5 part framework template and bucket list template
https://www.eventbrite.com/e/134354200029
2. SAT 9th JAN: £19.99 upwards (early bird + general tkts)
Create your 1st vision board
Software and processes to create digital (online) workshop
5 part framework detailed and implemented
Free Vision Board Cheque to use for vision board and workshop #3
https://www.eventbrite.com/e/134371176807
3. ONLINE at your leisure
Info to follow
Discount given to those that attend workshops 1&2
You'll have the option to choose to create a physical or digital vision board
Since creating my boards with like minded Goal Getters and getting SUPER clear on my goals and purpose whilst teaching others too, I've done workshops in schools, academy's, colleges and for councils and organisations with my EXACT personal and professional values - teaching 100s of adults & kids how to transform their #Vision2Reality. 
My purpose is "To empower and transform others to fulfull thir purpose and goals, happily & effortlessly....." 
We work on honing on YOUR purpose in all levels of our workshops; Determining your purpose is FUNDAMENTAL in manifesting your SOUL goals!!!
About the facilitator:
Tendai is a Transformational Coach and DJ Teacher who has been practising the Law of Attraction and vision boards for over 20 years since discovering Susan Jeffer's book "Feel the Fear and do it anyway". A true believer in positive thinking and manifesting in abundance, Tendai has created over a dozen different boards in as many ways and recently manifested:
Bitcoin
32+ FREE Office Spaces across London incl The Shard
Business Programs
Mentors
Holidays
Dream clients - head hunted by Dyson, ICAEW, Chamber of Commerce and DigiLearn to run workshops in 2020
Funding
10 Downing Street invite + visit to speak about my business
DJ Bookings + more
Prior to this - found £100s in cash machines, won TV game shows, my 1st flat, cars + more
What if tkt sales have ended but you want to come to the workshop?
Contact me via email at info@quest4success.co.uk
So..... MAKE IT HAPPEN ~ TAKE ACTION *before tickets sell out!
I will hold you accountable to conceive your SOUL goals and desires and manifest them by taking subtle and sometimes effortless action. Other times I'll encourage you to step out of your comfort zone to make magic happen for 2021 & beyond.
Workshops also avail in The Shard or Vauxhall, or online at additional cost for 1:1s, groups or orgaisations.  Pls email info@quest4success.co.uk for more info.
"When you make up your mind about something it becomes your vibrational offering……"
I will hold you accountable to conceive your SOUL goals and desires and manifest them by taking subtle and sometimes effortless action.  Other times I'll encourage you to step out of your comfort zone to make magic happen for 2021 & beyond.
NO REFUNDS PERMITTED.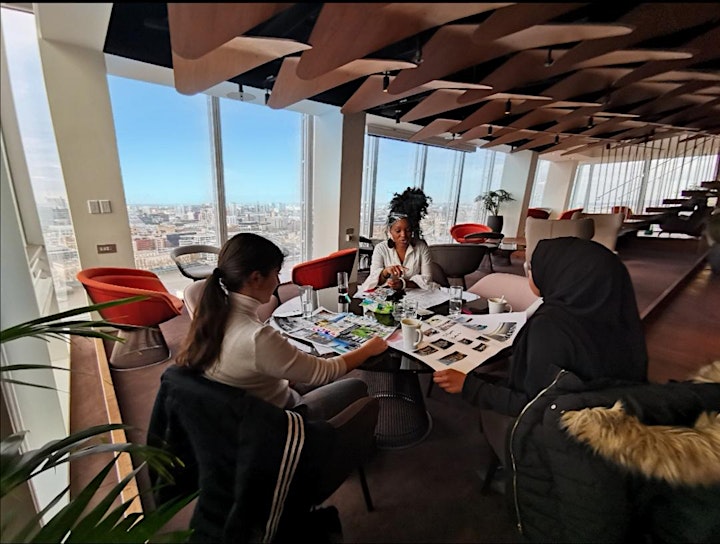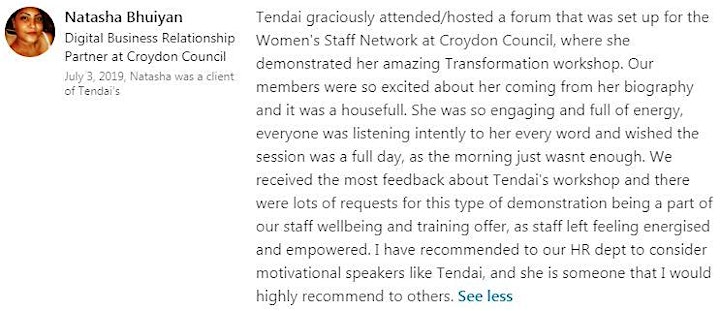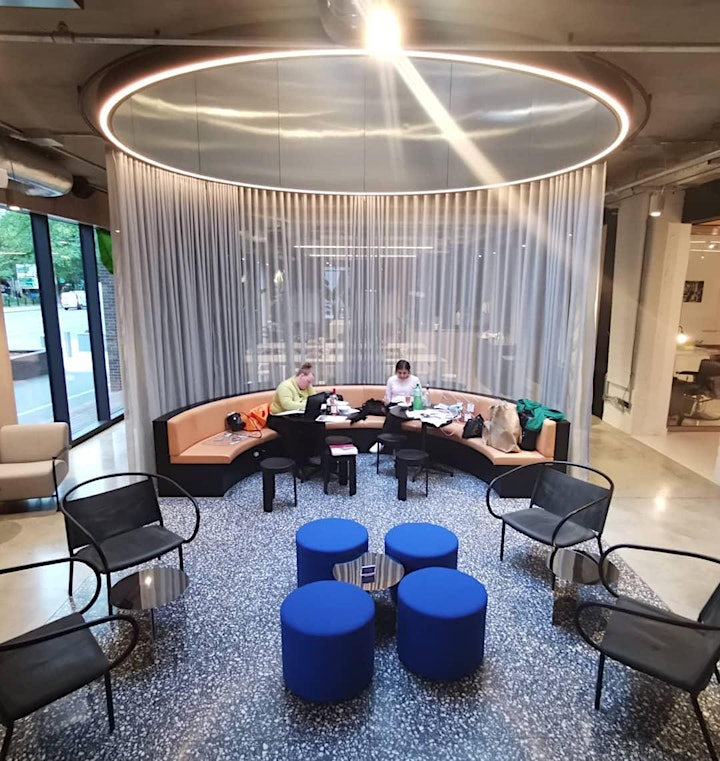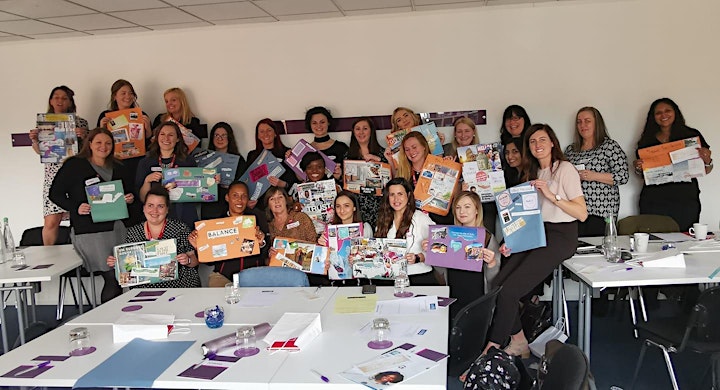 Organizer of Vision Board Day - Online Vision Board Workshop pt2
Tendai from Quest4Success is a qualified Life Coach and Entrepreneur running a consultancy teaching people how to use Social Media effectively and how to create Vision Boards to manifest goals.  In addition to vision board workshops and talks, Tendai provides 1:1 training to Entrepreneurs and Small businesses in various Social Media Networks and Digital Marketing sites including Facebook, Twitter, Pinterest, LinkedIn, Instagram, Hootsuite, Graphics for Social Media posts (Canva & PicMonkey) and Mailchimp (for Email Marketing).

Previous workshops and sessions have been held in Southbank University during 2015 for established Entrepreneurs and Small Businesses, Camberwell Library for Camberwell Arts and Brixton Bid, Brixton.
The overall aim of the workshops is to teach people how to effectively manage all of their Social Media Networks in one space, enabling you to schedule all social media posts for the week in only 1-2hrs.   This frees up time for people to run their business effectively, attract the desired customers and generate revenue online.  Each workshop for each platform is taught at varying levels ranging from Beginners to PRO (5 levels in total), with a maximum of 5 people per workshop.
I enjoy teaching people the numerous features and benefits of each platform, and enjoy teaching at the varying levels to assist those that are completely new to a platfrom so they are not overwhemed, and teaching those that have been using a platform for some time, the additional hidden functions of their chosen network.