Description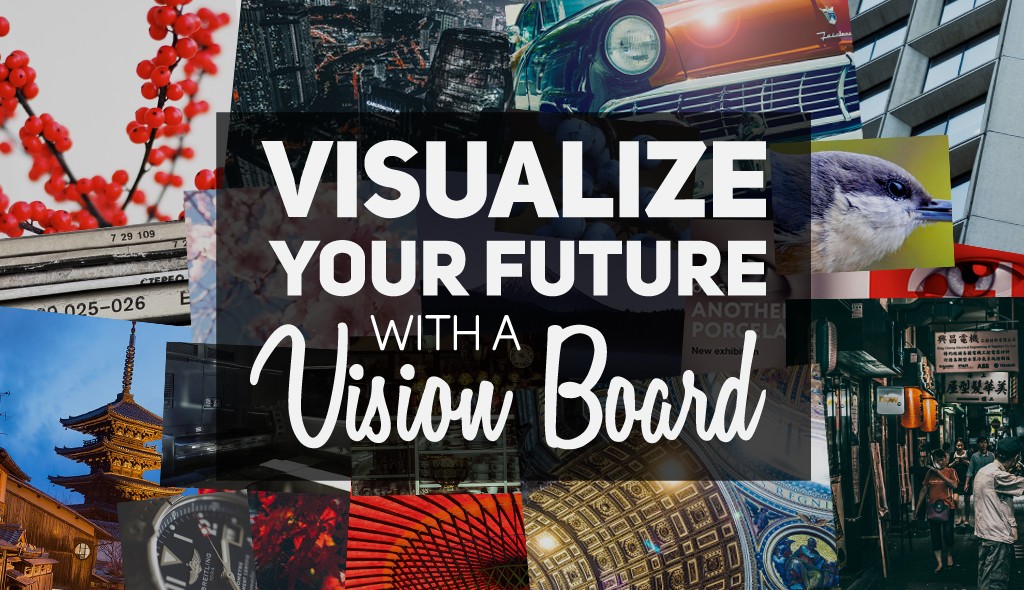 GIRLS CHANGE THE WORLD VISION BOARD CLASS
All are welcome! All adults and children ages 10+. Great to bring your BFF, book group or coworkers!

August 3rd from 9:30am to 1:00pm
JK Realty Penthouse - 1760 E Pecos Rd Ste 501, Gilbert, AZ 85295
$25 for 1 ticket or $40 for 2. $30 per person at the door if not sold out. Includes lunch
100% of the proceeds go to support Girls Rule Foundation's programs.


TIME:
9:30am - 9:45am Registration and enjoy Fresh Fruit and coffee
9:45am - 11:30am Vision Board Class Part 1
11:30am - 12:00pm Lunch & Mingling
12:00pm - 1:00pm Vision Board Class Part 2
IMPORTANT TO BRING:
1. Bring pictures/images/words that associate with your top 3-5 goals/dreams. (google is good for this!)
2. Bring a few magazines of various topics
3. Wear your Girls Change The World T-Shirt if you have one - we will have them at the event too!
"Create the highest grandest vision possible for your life, because you become what you believe" - Oprah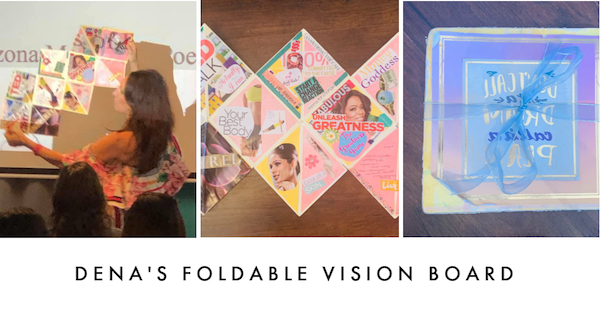 CLASS DETAILS:
The Vision Board Class is a 3.5 hour event taught by Dena Patton hosted by Girls Rule Foundation and sponsored by JK Realty in Gilbert, Arizona!
This hands-on class will teach you how to identify your dreams and goals for the next year then create a beautiful, foldable Vision Board that you can take with you anywhere! (You don't have to do the folable version there will be some flat postboard too). This is a unique foldable vision board that Dena loves to teach so you can take it with you (see pictures above). Through this class, attendees will learn how incredibly powerful and valuable vision boards are to making dreams become reality. Dreams don't just happen. A vision board is a tangible representation of your goals and dreams. They are fun to create and can serve as a priceless tool to motivate and inspire you towards specific daily action in pursuit of your biggest and most important life goals. This process is fun for kids, adults, teams, families and more! Dena Patton is a life and business coach since 2001, an Amazon best selling author, global speaker and cofounder of Girls Rule Foundation. Her passion is to advance and empower women and girls worldwide.


"Vision is merely a dream without action." ~Joel Barker
FAQ'S:
WHO:

All welcome! Adults and *children ages 10+ (*must be accompanied by an adult.)

CONTACT? Please email info@girlsrulefoundation.org call 480-282-4242 or 602-327-2619
ONSITE SUPERVISION: All children need to be accompanied by an adult during the Vision Board Class. Children and groups of children under the age of 18 who are registered for the Vision Board Class are the responsibility of their leader/guardian/parent – the Girls Rule Foundation is not responsible for their safety.
YOU MAY BE VIDEOTAPED OR RECORDED: The event is photographed and videotaped. By registering you are allowing a photo release to Girls Rule to allow us to use the pictures.
PARKING: Please use the 5th Floor Level in the Parking Structure which is the building between Rome & Val Vista off of Pecos. Take walkway over to JK Realty Penthouse.
REGISTRATION CLOSES August 1st at 3:30 pm. Attendees can receive refunds up to 7 days before event start date.
Space Sponsored By: JK Realty