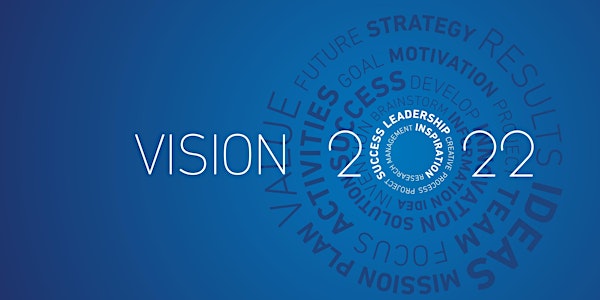 VISION 2022 ACCESS TO CAPITAL SUMMIT!
Access to Capital Summit for Minority and Women Business Enterprises— Previous Summits were Sold Out!
When and where
Location
Pleasant Home 217 Home Avenue Oak Park, IL 60302
About this event
Join us for a full day of Networking WIN! If you are seeking Start-up and Expansion Capital for your business, be sure to attend the VISION 2022 Access to Capital Summit. You will meet Executive Angel Investors, Capital Group Companies, Financial Firms, Credit Unions and Banking Executives, Government Agencies, Creative Lenders and Venture Capitalists.
You will view presentations on Black Economics and Building Wealth, Financial Planning, Wealth Management, Employee Retention Credits, Real Estate Investing with $500, Building your business for Generational Wealth.
Stay for the Networking Reception from 5:00 pm to 9:00 pm featuring a surprise guest speaker.
Come prepared and ready to apply for funding onsite with some of our vendors. If you need assistance with a business plan and/or financial pitch, feel free to contact the chamber of assistance at 312.794.7765 or 312.253.4064. Below is the agenda:
AGENDA:
12:30 pm: Doors Open
12:45 - 1:00 pm: Welcome and Run of Show
1:00 pm - 2:00 pm: Lunch Served and Video Presentation (Black Economics 7:00 AM)
2:00 pm - 2:30 pm: Break - Networking - Workshops - Exhibitor Booth presentations
2:30 pm - 3:30 pm: Panel Introductions/Presentations/Q&A
3:30 pm - 4:30 pm: Break - Networking - Work-shops - Exhibitor Booth presentations - Matchmaking
4:30 pm - 5:00 pm: Break down of booths and workshops/evening event set-up
5:00 pm: Network after FIVE Starts Food and Drinks served - Open Bar
5:30 pm - 6:00 pm: Presentation (Building Wealth for the African Diaspora)
6:00 pm - 6:30 pm: Meet the Chambers/ Q&A
6:30 pm - 7:00 pm: Keynote Speaker Presentation
7:00 pm - 9:00 pm: Networking, Dancing (steppers, house music and more)!
9:00 pm: Event Close.