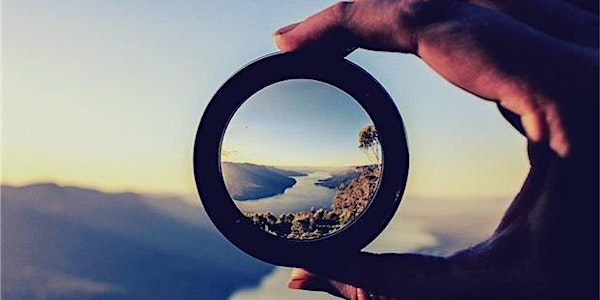 When and where
Date and time
Saturday, February 2, 2019 · 2 - 6pm EST
Location
Trinity Baptist Church - Lower Auditorium 179 New York Avenue Brooklyn, NY 11216
Refund Policy
Refunds up to 7 days before event
Description


What does a successful 2019 look like for you??
The first step to achieving that success is taking the time to thoroughly define it for yourself...
Let us help you start the new year with your goals in focus! Vision 2019 will provide you with access to a group of dynamic coaches committed to empowering you to experience the year you deserve. During this 4-hour workshop, you'll not only create a Vision Board that consists of images representing your goals for 2019, but you'll also hear from a team of seasoned Coaches on the steps you can take to transform your thoughts into accomplishments.


What Do You Get By Attending?
Vision 2019 attendees receive a blank vision board, a selection of magazines to cut up, light refreshments, and full access to a team of coaches specializing in working with clients to help overcome challenges in their Career, Finances, Fitness, Friendships/Relationships, and Faith.
Each attendee also receives one free follow-up consultation with their selected Vision Coach to ensure they take the actions necessary to move 1 step closer to their desired results.
How Much Time Are You Willing to Commit To Making 2019 an Amazing Year?? How Much Would You Be Willing to Spend on Making 2019 Your Best Year??
We look forward to seeing you on February 2nd!
Your Featured Coaches for the Day
---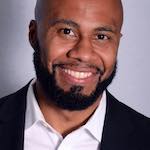 Rudy R. Racine, Career & Leadership Coach - Founder of HireLearners
Rudy R. Racine founded HireLearners as a way to inspire action and promote consistent professional growth in individuals seeking more from their lives. As a Certified Professional Coach, Rudy helps empower his clients to build on their skills and continually shape their personal definitions of 'success'.
For more about Rudy, visit http://hirelearners.com/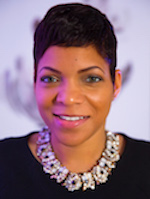 Keishan Rowe, The Legacy LadyTM - Certified Financial Educator, Financial Coach, & Motivational Speaker
Keishan T. Rowe also known as The Legacy LadyTM is a speaker, entrepreneur and advocate toward financial literacy. Her passion is to educate individuals on the importance of not only establishing financial security, but a financial legacy that will add value for generations to come.
For more about Keishan, visit http://www.keishanrowe.com/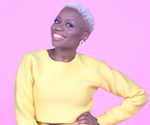 Maria Melendez, The "OG Mentor" - Social Entrepreneur, Motivational Speaker, & Spiritual Mentor
As "the OG Mentor", social entrepreneur, motivational speaker & spiritual teacher, author of Take the Limits Off Your Legacy, producer, and women's leadership advocate– Maria I. Melendez has embraced her mission of empowering others to live a life that embraces a limitless legacy. After leaving her high-profile career in the music business to pursue her purpose of empowering others to live life in purpose, give birth to their dreams and define their legacy, Maria (who has been deemed by clients and peers as your personal "Goals Girlfriend") has proven that she is the essence of living a purpose and legacy driven life in order to inspire others to follow suit.
For more about Maria, visit http://embraceherlegacy.com/our-founder/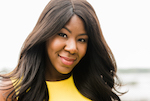 Lenina Mortimer - Award-winning Journalist & Certified Dating Coach
Lenina Mortimer is an award-winning journalist and a certified dating coach. She motivates clients to move past self-doubt and fear and creates strategies to help them achieve dating, life and career goals. She is the founder of #VolunteeringSingles a fast growing community service organization for singles. She is also the founder of TapTap Tees, a Haitian pride t-shirt line with portions of proceeds going to charitable organizations throughout NYC and the Caribbean. Lenina is the co-creator and executive producer of the Telly Award winning YouTube series, Women of Action with Lenina. The interview series, which features influential people in media, music and business, is meant to touch, move and inspire viewers into action. Lenina's reporting has appeared in The Economist, The Daily Beast, Good Housekeeping magazine, Ambermag.com and The Legislative Gazette. As a Haitian-American woman dating in New York City with a background in neuroscience, journalism and corporate communications, Lenina has developed the skills to coach ambitious women — helping them to understand their power in dating and in life. She has an M.A. in Clinical Psychology and Education with a focus on mind, body and spirit from Columbia University. She has a B.S. in Biology from Stony Brook University and a B.A. in Journalism from Brooklyn College. She received her coaching certification from the internationally recognized program, the Coach Training Academy. Learn more about Lenina at www.leninamortimer.com.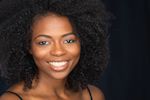 Princess Bey, Slay Fitness - NASM Certified Personal Trainer, Fitness Instructor, and Wellness Coach
Princess Bey is a Brooklyn-bred fitness instructor, personal trainer and wellness coach. She began her fitness journey over 10 years ago, while working to lose the 75 pounds she gained during her pregnancy. All it took was one Zumba class, and she realized that with her love of dance and people skills, she'd make for a great instructor. She didn't realize that by embarking on this journey, she had created another lane for pursuing one of her greatest passions: helping people. Since then, she's attained a multitude of group exercise certifications and become a Certified Personal Trainer through the National Academy of Sports Medicine. Her expertise, infectious personality, and genuine desire to help people meet their goals has allowed her to craft fun fitness classes, and create effective, individualized exercise programs for personal training clients. It is paramount for Princess to help her clients become the best versions of themselves, and provides them with the tools necessary to live a natural, healthy lifestyle. For more information on getting "Slayed by Bey", feel free to contact Princess at princess@slayfitbey.com.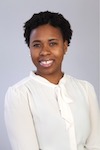 Katia Francisque, Certified Yoga & Mindfulness Instructor
Katia is a Certified Yoga & Mindfulness Instructor. She believes in empowering others to live out their visioin of their higher selves. Through mindful practice, she workes with clients to help them gain a greater sense of self-actualization as they embark on their journey in pursuit of their passions. If you're interested in connecting with Katia & learning more about her practice, email YogaByKatia@gmail.com.
About the organizer
HireLearners is a Coaching & Consulting company that specializes in Career & Leadership Coaching. We are dedicated to helping individuals grow professionally, and we partner with organizations to help develop future leaders. Our coaches work closely with clients whose ambition drives them to seek continuous growth in their careers. We empower our clients to develop new skills while helping them to define their desired success.