Description


What does a successful 2018 look like for you??
The first step to achieving that success is taking the time to thoroughly define it for yourself...
Let us help you start the new year with your goals in focus! Vision 2018 will provide you with access to a group of dynamic coaches committed to empowering you to experience the year you deserve. During this 4-hour workshop, you'll not only create a Vision Board that consists of images representing your goals for 2018, but you'll also hear from a team of seasoned Coaches on the steps you can take to transform your thoughts into accomplishments.


What Do You Get By Attending?
Vision 2018 attendees receive a blank vision board, a selection of magazines to cut up, light refreshments, and full access to a team of coaches specializing in working with clients to help overcome challenges in their Career, Finances, Fitness, Friendships/Relationships, and Faith.
Each attendee also receives one free follow-up consultation with their selected Vision Coach to ensure they take the actions necessary to move 1 step closer to their desired results.
How Much Time Are You Willing to Commit To Making 2018 an Amazing Year?? How Much Would You Be Willing to Spend on Making 2018 Your Best Year??
We look forward to seeing you on January 28th!
Your Featured Coaches for the Day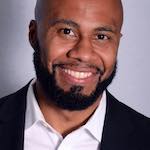 Rudy R. Racine, Career & Leadership Coach - Founder of HireLearners
Rudy R. Racine founded HireLearners as a way to inspire action and promote consistent professional growth in individuals seeking more from their lives. As a Certified Professional Coach, Rudy helps empower his clients to build on their skills and continually shape their personal definitions of 'success'.
For more about Rudy, visit http://hirelearners.com/about-me/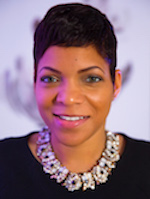 Keishan Rowe, The Legacy LadyTM - Certified Financial Educator, Financial Coach, & Motivational Speaker
Keishan T. Rowe also known as The Legacy LadyTM is a speaker, entrepreneur and advocate toward financial literacy. Her passion is to educate individuals on the importance of not only establishing financial security, but a financial legacy that will add value for generations to come.
For more about Keishan, visit http://www.keishanrowe.com/the-legacy-lady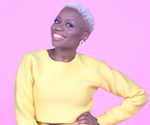 Maria Melendez, The "OG Mentor" - Social Entrepreneur, Motivational Speaker, & Spiritual Mentor
As "the OG Mentor", social entrepreneur, motivational speaker & spiritual teacher, author of Take the Limits Off Your Legacy, producer, and women's leadership advocate– Maria I. Melendez has embraced her mission of empowering others to live a life that embraces a limitless legacy. After leaving her high-profile career in the music business to pursue her purpose of empowering others to live life in purpose, give birth to their dreams and define their legacy, Maria (who has been deemed by clients and peers as your personal "Goals Girlfriend") has proven that she is the essence of living a purpose and legacy driven life in order to inspire others to follow suit.
For more about Maria, visit http://embraceherlegacy.com/our-founder/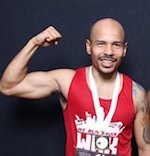 Joseph "Joe" Shayne, Marathoner, Fitness Coach, Founder of WeRunKings
Joseph "Joe" Shayne founded the running group We Run Kings to provide people with an outlet to channel their inner runner through purposeful, structured training. After completing 3 marathons in a two year span and qualifying for the Boston Marathon, many people wanted to know his secret. For Joe, it was simple: "Train Hard & Love It." By Founding We Run Kings, Joe has cultivated a team of passionate, dedicated athletes who are not only training to run races, but also choosing to live a healthy lifestyle. For more about Joe, visit http://werunkings.com