Description
Scroll down for the English description
-------------------------------------------------------------------------------------
A Corvinus Külügyi és Kulturális Egyesület előadás-sorozatot szervez "A lengyel V4 soros elnökség után és a magyar elnökség előtt" címmel a
Budapesti Corvinus Egyetem
C. épület X. előadójában (1093 Budapest, Közraktár utca 2-4.) minden csütörtökön 17.30-kor, a
International Visegrad Fund
támogatásával.
A rendezvény-sorozat 2017. február 23-án kezdődik.
Első témánk: A V4 biztonság-és védelempolitikai együttműködés
Szenes Zoltán, egyetemi tanár, volt vezérkari főnök, Nemzeti Közszolgálati Egyetem
H.E. Rastislav Kacer, Szlovákia budapesti nagykövete
Kacper Rekawek, Globsec Policy Institute (TBC)
A rendezvény nyilvános, de kérjük regisztráljon az info@corvinusculture.com email címen vagy az esemény eventbrite oldalán.
-------------------------------------------------------------------------------------
Corvinus Society for Foreign Affairs and Culture organizes a lecture series called Visegrad Young Leaders Forum: Beyond Polish and ahead of Hungarian Presidency of the V4 Group with the support of the
International Visegrad Fund
.
Our first topic:
#V4
#Defence
Cooperation
Prof. Gen. (Ret.) Zoltán Szenes, former Chief of Defence Staff, HDF, NUPS
H.E. Rastislav Kacer, Ambassador of Slovakia to Hungary
Venue:
Budapesti Corvinus Egyetem
C Building, Lecture Room X.
(Közraktár utca 2-4, Budapest, 1093)
Time: 5.30PM 23 Febuary 2017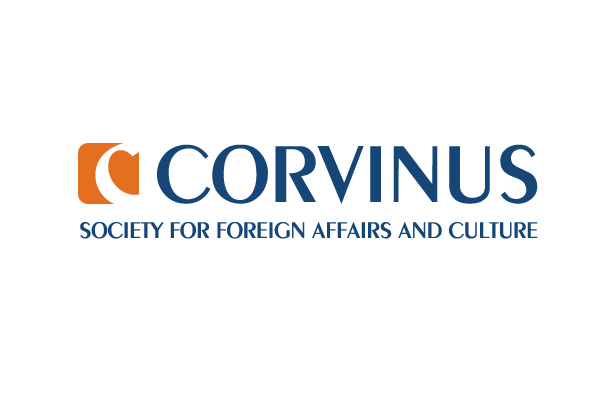 The lecture series is supported by the
International Visegrad Fund
.