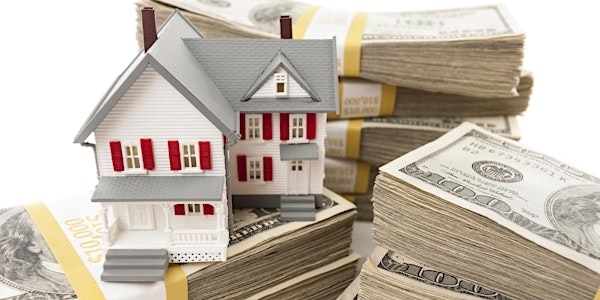 VIRUTAL EVENT: Realty411's Investor Event Connect with Experts Live Here!
On this impactful weekend, Realty411 will unite the most successful, knowledgeable, and savvy investors in the real estate industry.
Refund Policy
Contact the organizer to request a refund.
Eventbrite's fee is nonrefundable.
About this event
Prepare for a Weekend of Investor Education and Motivation!
Get ready for a weekend of real estate investing education and extreme motivation on Saturday, July 24th and Sunday, July 25th. Reserve tickets for this weekend now, and prepare for a special complementary virtual event.
On this impactful weekend, Realty411 will unite the most successful, knowledgeable, and savvy investors in the REI (Real Estate Investing) industry to help our readers make educated decisions for 2021 and beyond.
Realty411's Virtual Investor Conference will begin at 9 AM PST on both days. The online event is complimentary to attend.
Joining us on this special conference to help guide our readers will be HIGH-LEVEL industry experts ready to spill their secrets of success. Get educated, motivated, and prepare for success in 2021, and beyond.
Realty411 wants to make sure all their readers and long-time investors absorb the right information to take them to new levels of success.
OUR SCHEDULE WILL BE ANNOUNCED SHORTLY  -- LEARN MORE DETAILS, VISIT OUR WEBSITE: https://REALTY411.com
With nearly 14 years experience in hosting live real estate industry events, in twelve states, guests can rest assured they will learn time-tested tips and crucial techniques. Discover why Realty411 is the leading publication worldwide for real estate knowledge, strategies, tips, techniques, and information.
Some of our magazine readers have been following the footsteps of the publisher in purchasing investment real estate even before she began to publish Realty411 in 2007. Her 16-year-plus experience as a real estate agent, investor and real estate journalist has directly resulted in multi-millions of dollars in real estate transactions across the country annually.
Linda Pliagas, publisher, has also significantly expanded business for many real estate-related companies, such as private lenders, mortgage brokers, property managers, and more, in numerous states, as a result of direct referrals and media outreach.
Normally, virtual events of this caliber are hundreds of dollars to attend, but Realty411 is making this special weekend conference COMPLIMENTARY for everyone.
TO LEARN MORE DETAILS, VISIT OUR WEBSITE:
https://REALTY411.com or http://Realty411Expo.com
WHAT TO EXPECT -- LEARN TO REHAB ONLINE – LEARN ABOUT HOT MARKETS FOR BUY-AND-HOLD INVESTORS – HEAR ABOUT OUR BIGGEST MISTAKES AND HOW TO AVOID THEM – NO FAIRY-TALES – HONEST, REAL AND RAW