About the course: We are a medley of youth, in the age group of 18-40 years, who have joined together on a common ground to be the change
About this Event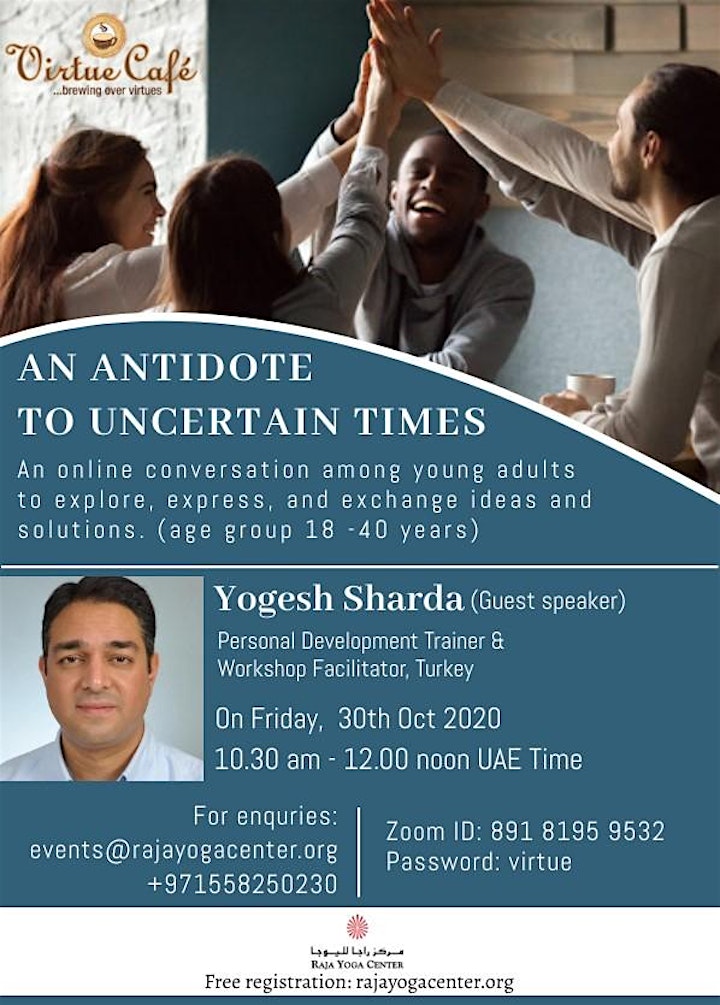 About the course:
We are a medley of youth, in the age group of 18-40 years, who have joined together on a common ground to be the change we want to see in the world.
Through our own personal journeys, we have savored the joy of coming home to something deeper and more beautiful within. We have also discovered the magic that happens when we share our journeys, by exchanging experiences with each other, our inspiration to awaken and serve the world amplifies.
Virtue Café is a chance to invite the potential of youth onto the world stage and to create an opportunity for all of us to explore virtues , express virtues and exchange virtues in a creative, meaningful way that resonates with our generation.
Duration: 90 minute session
Call/Email: +971 4 335 2604 | events@rajayogacenter.org