Virtua's 8th Annual Women's Health Symposium

Saturday, September 15, 2012 at 7:30 AM (EDT)
Event Details
Virtua's 8th Annual Women's Health Symposium will be bigger and better than ever. This year's keynote speakers are award-winning daytime TV host Dr. Mehmet Oz and best-selling author and entrepreneur Lisa Oz.
Gather your friends, family and co-workers for a memorable ladies day out to Philadelphia on Saturday, September 15, 2012, at the PA Convention Center.
General admission is $60 and VIP tickets (which includes a meet and greet with Dr. Oz) are $175.  VIP Tickets are SOLD OUT, but there is a waiting list.  Please purchase a General Admission ticket and add yourself to the Waiting List.  VIP tickets become availble you will be asked to pay the difference.

Virtua's Women's Symposium features:
Informative breakout sessions
Demonstrations
Giveaways
Prizes
Health screenings
Exhibitions
Retail and shopping opportunities
Breakfast and lunch
And more  
Event Schedule



7:30 - 9:00 am

Registration and Breakfast

Health Screenings (all day)
Retail (all day)
Exhibits (all day)

9:00 - 9:40 am

Morning Keynote Speaker

Lisa Oz
"Us: Transforming Ourselves and the Relationships That Matter Most"

10:00 - 10:45 am

Breakout Sessions (descriptions/speakers below)

Manage Expectations, Minimize Disappointment
Food Swaps for a Leaner, Healthier You
Keep Yourself Fit for Life
Reap the Benefits of Mind-Body Medicine
Healthy Cooking with 5 Ingredients or Less


11:00 - 11:45 am

Breakout Sessions (descriptions/speakers below)

Manage Expectations, Minimize Disappointment
Food Swaps for a Leaner, Healthier You
Keep Yourself Fit for Life
Reap the Benefits of Mind-Body Medicine
Healthy Cooking with 5 Ingredients or Less

Noon - 1:30 pm
Lunch and Shopping


2:00 - 3:00 pm
Afternoon Keynote Speaker
Dr. Mehmet Oz
"Tips for Women: How to Stay Youthful, Healthy and Vital"
Breakout Sessions

and Speakers

Manage Expectations, Minimize Disappointment
Speaker: Christine Hassler
Things might not turn out the way you expect, despite meticulous planning and preparation. Frustration and despair can escalate when you don't meet or exceed your own expectations. Be resilient by not dwelling on regrets and setbacks. Learn to alleviate the bitter symptoms that accompany disappointment, and create an action plan to attain fulfillment and happiness.

Christine Hassler, MA, is a Los Angeles-based life coach with a counseling emphasis specializing in relationships, career, finances, self-identity, personal and spiritual growth. She has authored two best-selling personal growth books and leads seminars to audiences around the country. She has appeared as an expert on The Today Show, CNN, ABC, CBS, FOX, E!, Style and PBS, as well as various local television and radio shows, speaking about life issues and "Expectation Hangovers®" - a phenomenon she identified and trademarked. Hassler also serves on the faculty of the University of Santa Monica Graduate Program.
Food Swaps for a Leaner, Healthier You
Speaker: April Schetler
Making healthy choices while eating at home, dining at a restaurant or shopping at the supermarket is not easy. A bland salad may seem like the only option at times, but there are other savory foods you can choose that won't sabotage your waistline. Learn how to stick to your diet by making simple food substitutions that are healthy, nutritional and, yes, tasty.

April K. Schetler, RD, is the nutrition counselor for Virtua's Center for Weight Management, where she coordinates programs to help individuals achieve their healthy weight goals. She received her degree in nutrition from UMDNJ, and is pursuing her master's degree in exercise science and health promotion at California University of Pennsylvania. In her free time, April enjoys cycling and cooking. She also is an avid runner, participating in multiple marathons.
Keep Yourself Fit for Life
Speaker: Pamela Peeke, MD

The effects of stress, weight struggles and aging can be daunting, but you can feel youthful and vigorous at any age. An energetic and healthy life is achievable by keeping both your body and mind in shape. Learn lifestyle changes you can make to deal better with stress, attain a stronger body and enhance your overall physical and mental health – for life.

Dr. Pamela Peeke is an internationally renowned expert and speaker in women's health, fitness and nutrition. She has been recognized as one of the country's leading physicians by the Consumers Research Council of America, and is featured as one of America's leading women physicians in the National Institutes of Health Changing Face of Medicine exhibit at the National Library of Medicine.The Chief Medical Correspondent for Discovery Health TV, she is host of the award winning series "The National Body Challenge," as well as "Could You Survive?" , based upon her book Fit to Live. Dr. Peeke is also the celebrity lifestyle expert for WebMD's 80 million members.
Healthy Cooking with Five Ingredients or Less
Speaker: Andrea Beaman
Less is sometimes more in the kitchen. You don't need a lot of ingredients to create a delicious, healthy meal. With just a few fresh items, you can transform your dinner into a meal that is bursting with flavor and health benefits. In this cooking demonstration, learn how to whip up easy meals with the best Fall ingredients, whether you're cooking for yourself or the whole family.

Andrea Beaman is a Natural Foods Chef, author, and television host dedicated to alternative healing and green, sustainable living. She was a featured contestant on Bravo's hit reality TV show, "Top Chef (season 1), is a food and health expert on CBS News and teaches fun cooking classes and health seminars to a wide base of students at The Institute For Integrative Nutrition, The Natural Gourmet Institute, The James Beard House, New York Open Center, The Kripalu Center for Yoga and the 92nd St Y. She makes learning about health, food, and positive lifestyle activities, a joyful experience for everyone.
Discover Inner Peace and Decrease Stress
Speaker: Catherine Isaac, MD
As women in today's society, we handle significant amounts of stress while juggling our demanding roles as caregiver, employee and household manager. Unfortunately, we often don't notice how stress is affecting both our physical and emotional well-being. Learn how to apply positive thinking and meditation techniques to reduce stress, find balance and lead to a more peaceful state of mind.

Dr. Catherine Isaac is an internal medicine physician specializing in integrative medicine, stress management and mind-body medicine. Dr. Isaac completed her medical school training at Weill Cornell Medical College, and her internal medicine residency at Beth Israel Deaconess Hospital, a Harvard affiliated teaching program. Dr. Issac worked under the direction of Dr. Herbert Benson, author of The Relaxation Response, and founder of the Benson Henry Institute for Mind Body medicine at Massachusetts General Hospital. Dr. Issac lectures nationally on the health benefits of mind-body medicine.
For more information, visit www.virtua.org/women or call 1-877-VWOMAN-7 (1-877-896-6626).
Have questions about Virtua's 8th Annual Women's Health Symposium?
Contact Virtua
When & Where

Pennsylvania Convention Center
1101 Arch St
Philadelphia, PA 19107


Saturday, September 15, 2012 at 7:30 AM (EDT)
Add to my calendar
Organizer
Virtua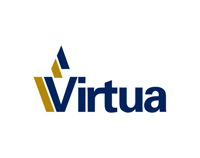 Virtua is a comprehensive multi-hospital healthcare system headquartered in Marlton, NJ.

Its mission is to deliver a world-class patient experience through its programs of excellence in cancer treatment, cardiology, orthopaedics, women's health, pediatrics, surgery, neuroscience and wellness.
For more information about Virtua, its services and locations, please visit www.virtua.org.
Virtua's 8th Annual Women's Health Symposium