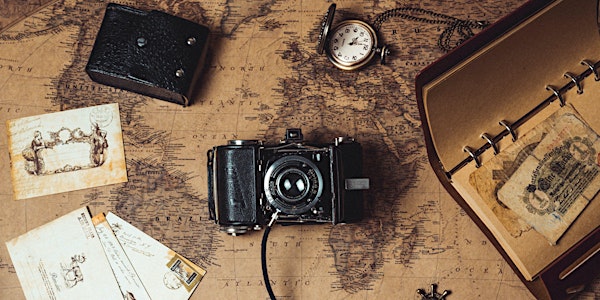 Virtually Vintage: A Live, Online Antique Appraisal Event
Refund policy
Contact the organizer to request a refund.
Eventbrite's fee is nonrefundable.
The Townsend Historical Society invites you to join for a virtual version of our popular antique appraisal program!
About this event
On Saturday, October 10th from 10:00 – 1:00, we'll be hosting "Virtually Vintage: A Live, Online Antique Appraisal Event".
We're thrilled to be partnering once again with Wayne Tuiskula of Central Mass Auctions, Inc. Mr. Tuiskula brings three decades of professional appraisal experience, has been awarded the General Personal Property Appraiser designation from the National Auctioneers Association, and has even appeared on PBS's "Antiques Roadshow", which in appraisal terms makes him a sort of combination of The Beatles and Indiana Jones! If you'd like to learn more about Mr. Tuiskula's adventures in antique appraisal and about the outstanding Central Mass Auctions, Inc., you can follow this link to their website: http://centralmassauctions.com/
We're inviting members and friends to join in the fun by purchasing tickets here on Eventbrite. The cost is $10.00 per item to be appraised or three items for $25.00. If you'd like to have more than one item appraised, the option to purchase tickets for second and third items should be available during the online ticketing process on this website under "Add-ons".
Ticketholders will then be able to send the Historical Society digital photographs of the items they would enjoy having appraised, along with any known history pertaining to the pieces. Please be sure to include images of markings, decorations, or unique features which could help Mr. Tuiskula in his evaluations. Once you've purchased a ticket for each item, you may send the items' photographs and any corresponding background information in an email to us at: townsendhistoricalsociety@yahoo.com.
Then, on October 10th, everyone will be welcome to view the live broadcast of Mr. Tuiskula's appraisal of each of the antiques. Join just to see your own items appraised or feel free to relax and enjoy the entire show! We'll all be able to view via the easy-to-use video chat program "Zoom". There's no need to create a profile, password, or go through any hassle, the Historical Society will simply send you a link to view the program on your home computer.
We know 2020 has brought a lot of changes to how events are held, so if you have any questions about online ticketing, emailing your photographs, or using Zoom, please feel free to reach out to us by telephone at (978)597-2106, or email at townsendhistoricalsociety@yahoo.com. We hope to see you soon!