Virtualization User Group April 2012

Tuesday, April 10, 2012 from 6:00 PM to 9:00 PM (EDT)
Event Details
Thanks to our sponsor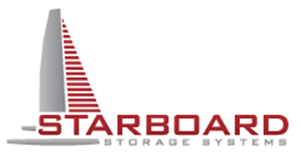 6:00-7:00 Networking, Introductions, Pizza
 7:00-7:45 Les Key - Starboard Storage Systems
Virtualization and Consolidation – Are they two sides of the same coin?  
Speaker Bio – Les Key 
Les Key is a 37 year veteran of the technology industry.  Key has a unique perspective having spent time both behind the desk as a developer, educator, analyst and project manager and in front of it as a sales engineer, architect and manager.  Initially a developer within the retail industry, Key had the privilege to be a college educator and then move into the manufacturing industry.  Key's contributions to the organizations he served were focused on discovering methods of leveraging technology to streamline processes.  Saving time and money with automation where manual processes existed before.  Most recently Key has been focused on helping customers understand and incorporate next generation storage architectures into their IT organizations with role at LeftHand Networks and HP.   Key is now the manager of sales engineering for Starboard Storage Systems, a rapidly growing Colorado based storage company,   focused on helping customers manage data proliferation and consolidate mixed workloads.  
Abstract –
Virtualization gained roots during the mainframe era of the 1980s enabling consolidation of workloads on a single platform.  With the upsurge of personal computing also came rapid advances in processing power.  Data centers once filled with behemoth monolithic computing machines now surge with quantities of computing islands we call servers.  Alone each server is able to satisfy a need, yet it is not able to utilize its assets to their fullest and rapid expansion (server sprawl) exposed another chapter in innovation, virtualization at the server level.
The new era virtualization unlocks excess server capacity enabling consolidation and utilization of resources.  However successfully deployed virtualization is not a single layer technology.  There are 3 layers which much be balanced and managed for true virtualization success.  This presentation discusses the layers plus offers solutions to the challenges being faced by current day data centers in using virtualization to consolidate IT infrastructure.
When & Where

Microsoft Office - Waltham
201 Jones Road
Sixth Floor: Room MPR-B
Waltham, MA


Tuesday, April 10, 2012 from 6:00 PM to 9:00 PM (EDT)
Add to my calendar
Organizer
The Virtualization Group–Boston exists in order to encourage an exchange of knowledge about all aspects of virtualization, green technology and cloud computing between IT Professionals. Furthermore, we will foster affiliation with similar virtualization groups located elsewhere to expand the reach of knowledge and training resources.